Tom Lehman is a software creator, programmer, and tech innovator, who also works as a sculptor creating ceramic which tread the line between form and functionality. The artist has been sculpting since he was 14 years old and has continued to shape ceramics and metals since then. Lehman's multimedia expertise is matched by his skilled use of glass, metal, clay, and other natural substances. His upcoming show Majorelle opens November 30th at Gowanus Loft in Brooklyn. We spoke to him about his inspiration, aesthetic and artistic aspirations.
WHAT INITIALLY DREW YOU TO SCULPTURE AND CERAMICS?
I was first drawn to ceramics because my high school required us to take an art class to graduate and I thought ceramics would be the easiest way to get it over with. At that time I had the rather impoverished view that the intellectual aspects of life ought to take precedence over the physical and spiritual. Ceramics has helped me escape this to some degree.
HOW WOULD YOU DESCRIBE THE AESTHETIC OF THE PIECES YOU CREATE?
My pieces are the by-products—the scraps if you will—of my true output as an "artist" which are teeny tiny internal steps toward something like mastery. So the aesthetic of my "pieces" is the same as the aesthetic of the scraps of clay that sometimes fall on the floor as a work—i.e., "who cares?".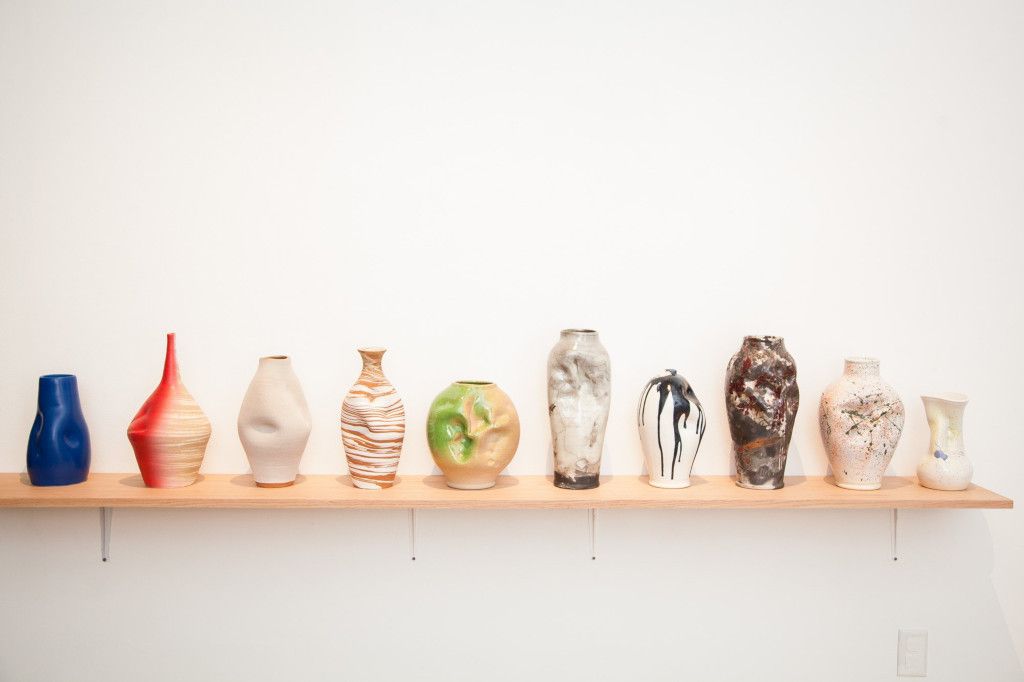 WHAT IS THE TYPICAL PROCESS OF CREATION FOR ANY GIVEN CERAMIC YOU MAKE?
The most important part of the process is getting out of the house and sitting down in front of the wheel—something I basically never want to do. Sometimes I trick myself by going to the studio, sitting in front of the wheel, and doing nothing. And then eventually I get bored and make something.
WHICH MATERIALS DO YOU WORK IN, AND WHICH DO YOU PREFER MOST?
I use all kinds of clay. Porcelain is the most beautiful but is difficult to work with. I like plain old White Stoneware as a good balance between beauty and workability.
THE AESTHETICS OF YOUR CERAMICS RANGE FROM CLEAN AND SYMMETRICAL (THE SECOND BEST TIME) TO MORE WARPED AND AMORPHOUS (WORSE IS BETTER), WHAT CAN WE EXPECT FROM YOUR UPCOMING SHOW IN BROOKLYN?
My new show Majorelle is inspired by the Majorelle Garden in Marrakesh—in particular, the contrast between its bright colored planters and cacti. However, I was sadly unable to find a good way to reproduce the famous Majorelle Blue so I had to settle for something more like International Klein Blue. I hope this does not affect my sales!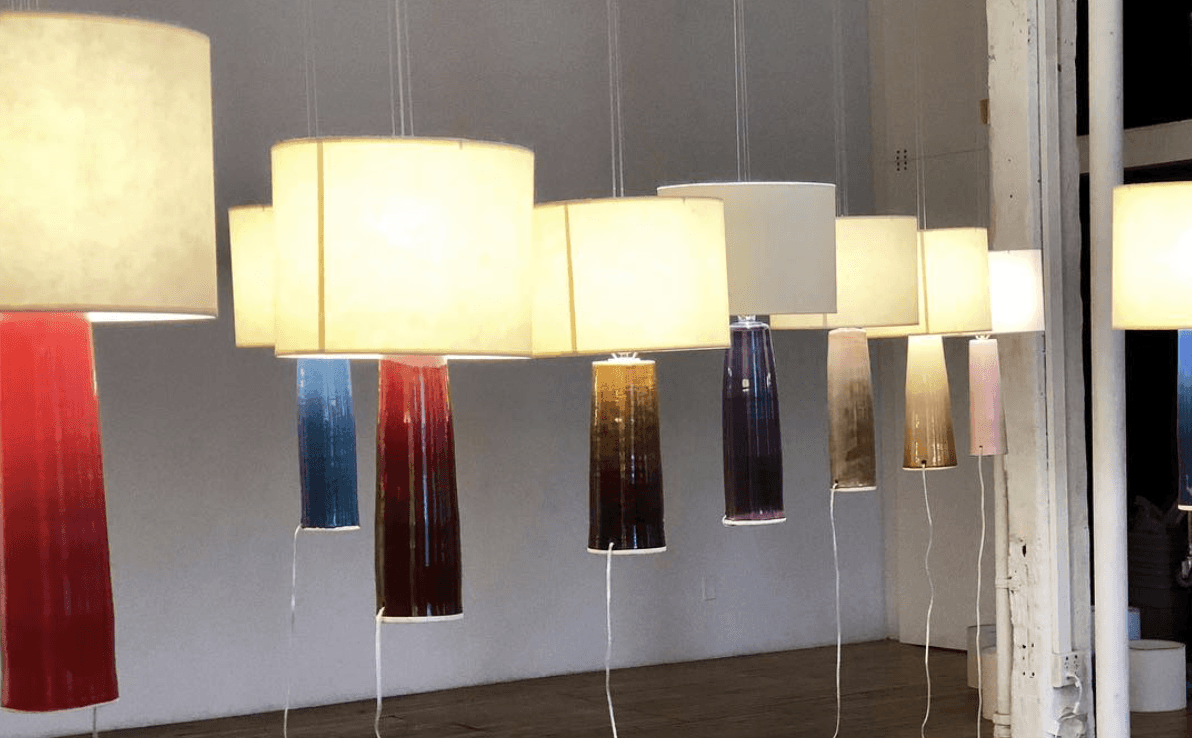 DO YOU EVER CREATE PIECES THAT ARE COMPLETELY AESTHETICALLY ORIENTED? OR IS THERE ALWAYS AN EMBEDDED FUNCTIONALITY?
There is a highly commercial through-line in my work because I believe it's the best way to get feedback on your progress. It's free and easy for people to tell you they like your stuff—observe what they do and do not buy to learn their true opinion.
HOW WOULD YOU LIKE TO CHALLENGE YOURSELF GOING FORWARD AS AN ARTIST?
My goal is to do a show a year for 15 years. Majorelle will be my third, so I have 12 more to go.
WHAT ADVICE DO YOU HAVE FOR ANYONE INTERESTED IN CREATING CERAMICS AND/OR SCULPTURE?
Being great at pottery is the simplest thing in the world—just make 1,000 pots.