Artists have long since been using art as a means through which to advocate for social change and underline global aspirations, such as the United Nations Sustainable Development Goals (SDGs). This concept is known as activist art. Rooted in acts of service, it enables works of art to speak to past and present social and political issues.
Rather than simply showing issues of power, activist art actively works to address these matters and empowers communities to take action as well, whether it is addressing the SDG on gender equality or reducing inequalities as is the case below. This type of work achieves an increase in political participation by stirring the emotions within individuals. It channels not just anger but trauma and suffering into messages that the public can act upon.
Lydia Makepeace is a white woman who, as an artist-activist, works with acts of service at the front of her mind. Her new body of work, Affirm Black Women Portrait Series, shows the work she has begun undertaking in becoming more informed about ongoing racial inequality, discrimination and white supremacy in the United States.
Growing up, her parents supported her in her use of her creative skills for the common good and she was always someone who found herself reading and drawing the world around her. Now, as both an urban sketcher and artist-activist based in New Orleans, she sees her art as a tool to teach others and fight back against inequalities.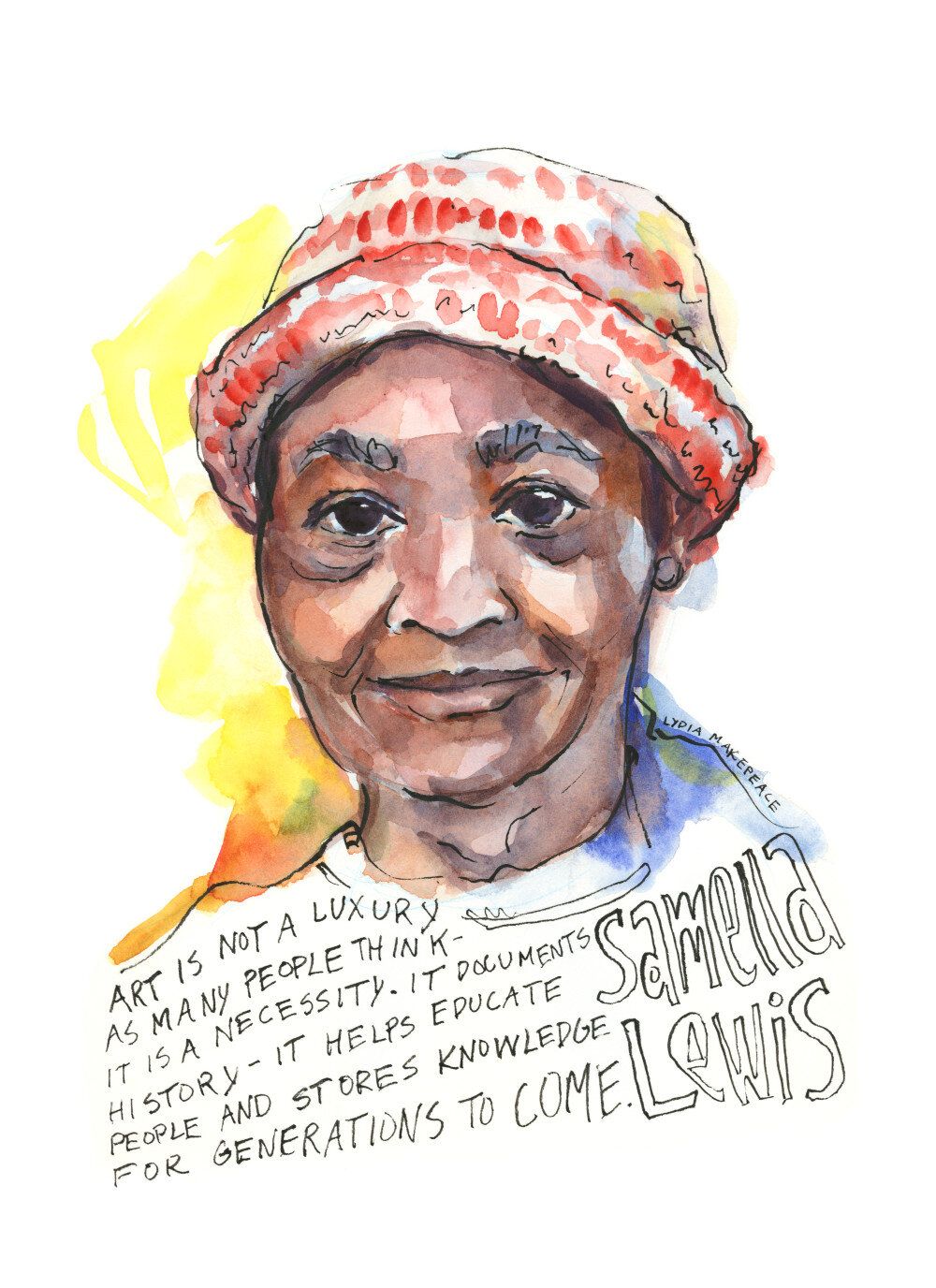 Named after a 2018 social media call to action, the series, Affirm Black Women, highlights the histories of Black women. Using painting as the delivery method, Makepeace bears witness to these women's stories and centers them as never before. The campaign focuses both on racial discrimination affecting real-world social and economic inequalities in the United States, and gender inequalities women face in their day-to-day lives, tackling both the SDG on Reducing Inequalities and on Gender Equality.
Considering herself a member of the urban sketching community, this is her way of sharing and documenting everyday life. She bears witness to these stories and amplifies them through her skillset in the arts.
"It started with a creative challenge, then a call to action… Now it's the most life-changing, mind-altering, eye-opening work I've ever undertaken," says Lydia Makepeace on her website featuring the series.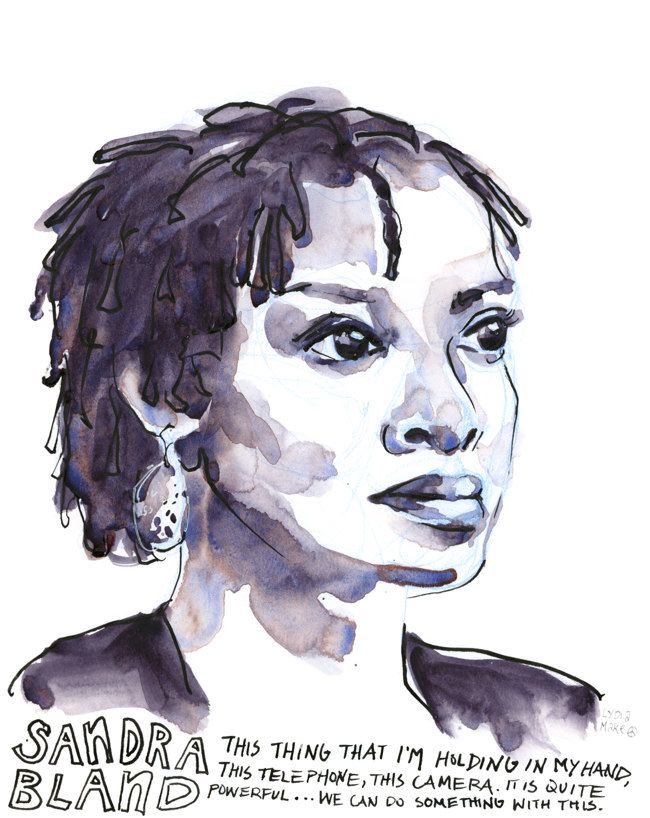 Generating both affect and effect, her work creates experiences that resonate with audiences on an emotional level and contribute to measurable shifts in power. It puts a direct spotlight on inspiring women and shares their stories.
There is a great deal of thought put into this work. Immersing herself in these women's experiences, she completes her research through reading their novels and poetry, watching their interviews, listening to their music, and more, all prior to beginning their paintings. In doing so, the artist interrogates the histories that present themselves as the "truth" when, in fact, they are hiding others people's histories.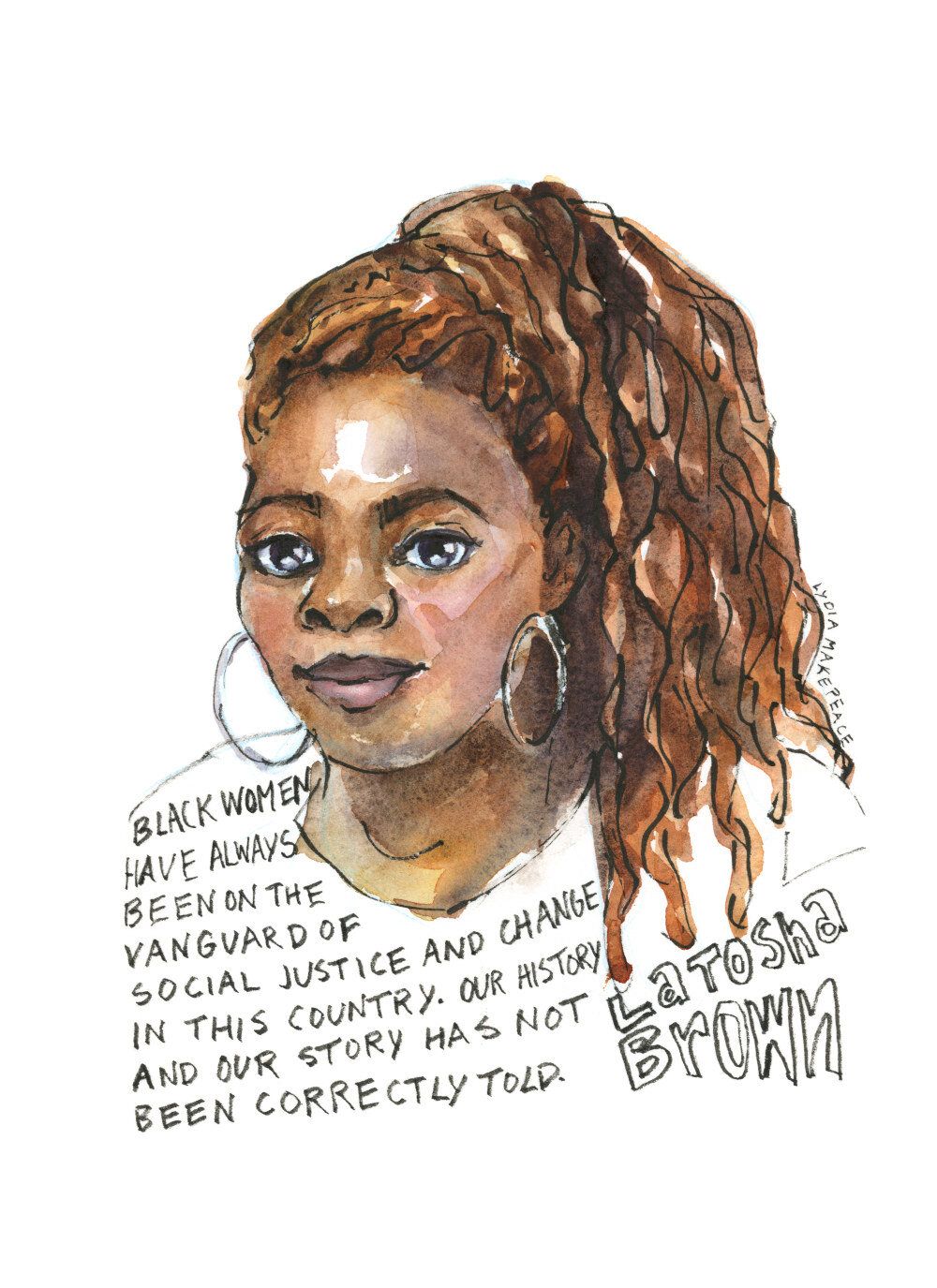 Makepeace is donating 10% of proceeds from this series to Women With a Vision. This is a New Orleans non-profit dedicated to social justice, that also tackles the UN SDGs, led for and by women of colour. She also provides support by directly giving to activists and by donating resources to educators.
To view more of her work, you can visit her website and Instagram page.