Recently, people have been buzzing about the male gaze, which was coined by Mulvey, a feminist film theorist. She stated that, "the gender power asymmetry is a controlling force in cinema and constructed for the pleasure of the male viewer, which is deeply rooted in patriarchal ideologies and discourse."
At first, this term was habitually used in film to describe characters that were obviously written by men and for men. Then, its application superseded its original connotation and expanded to mundane interactions and behaviours.
In contrast to this is the female gaze, where women are able to portray women the way they see women. The Guardian writes, "the best depictions of women's bodies are not really about bodies at all, but the experiences and emotions attached to them."
A great example to distinguish both are the sculptures created by Surrealist artist Agnes Arellano who pioneered in unapologetically displaying the Sacred Feminine through her works and simultaneously integrating the United Nations Sustainable Development Goal on Gender Equality.
In an exclusive interview for Arts Help, Arellano and her partner describe her artistic process, her works, and the Sacred Feminine.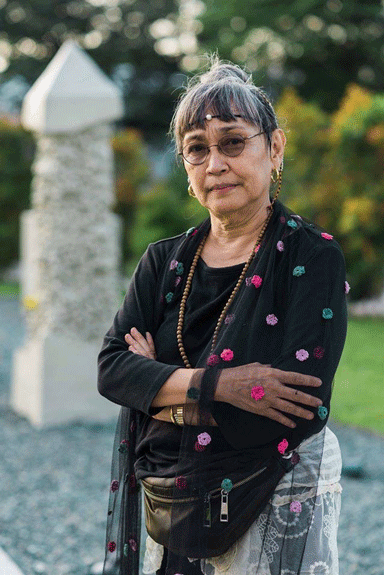 Growing up in a family full of architects, Arellano found solace in design and construction through the utilization of plaster and marble. After graduating in Psychology at the University of the Philippines in 1971, Arellano embarked on a journey to renew herself.
Along the way, she was able to find her inspiration as she spontaneously visited different countries. When she came back to the Philippines, she studied Fine Arts and started different exhibitions with her contemporaries.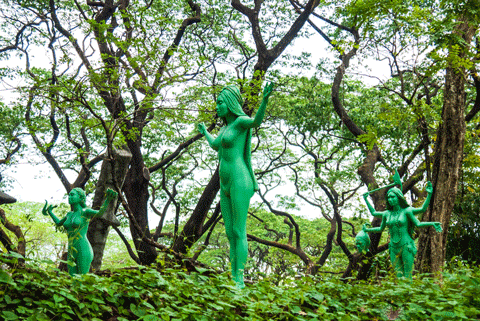 Recognized not only in the Philippines but also globally, Arellano is known for her exhibitions called 'Inscape', derived from Gerard Manley Hopkin's poetry. An "inscape" is the underlying connectedness that unites individual pieces and enriches the whole experience.
"You have to look around a set of sculptures and enjoy it in 360 degrees," she said during the interview with Arts Help.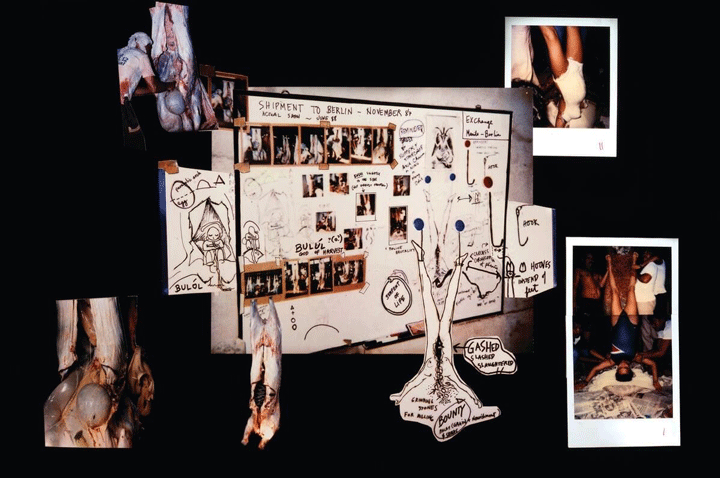 Arellano has a unique artistic approach in actualizing her work. Since she works mostly with plaster, she uses her own body to cast a mold. Her dedication to commit to the most intricate detail can be seen in how meticulously crafted her works are. She studies every muscle and hair strand so the mold replicates every fiber of her.
When asked about it, she mentioned how she pays attention to every detail and makes sure it can be replicated as closely as possible. She then adds the mystical aspects after it.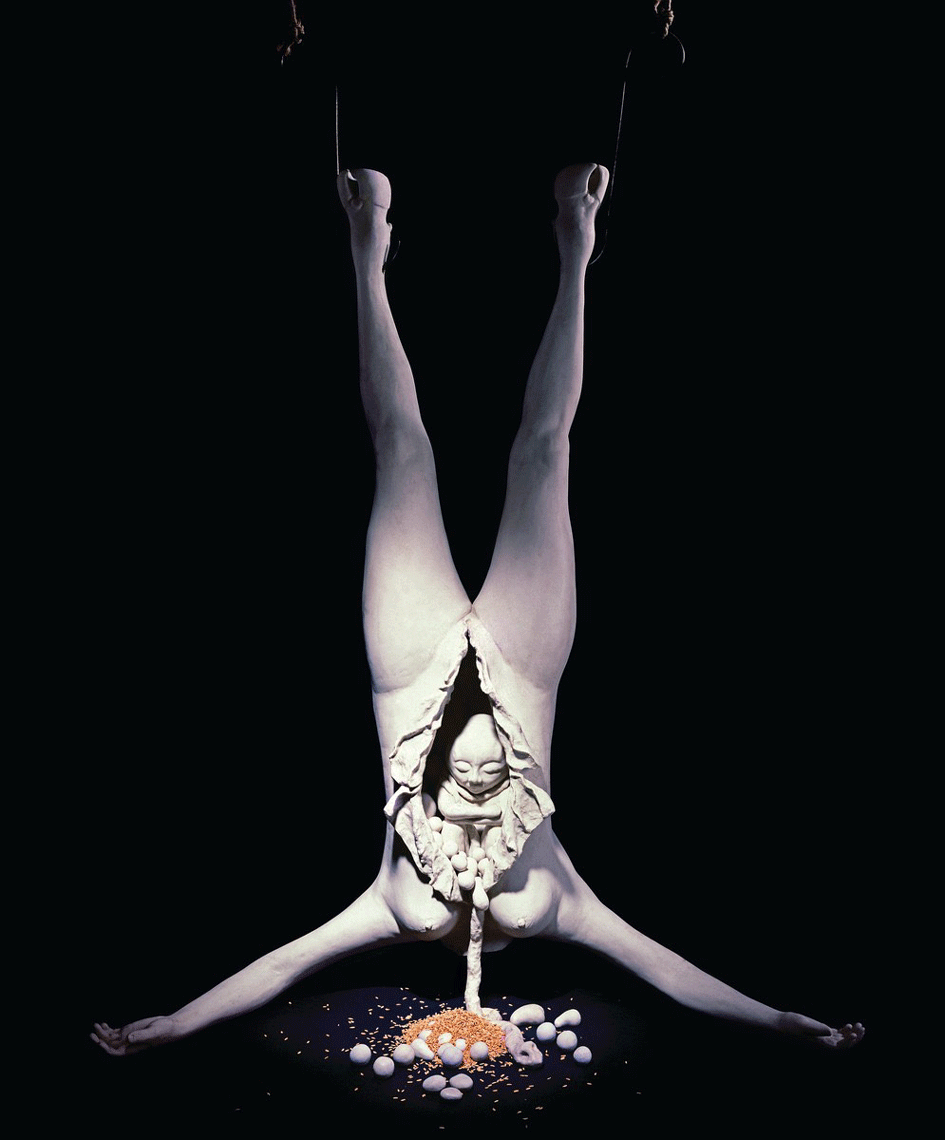 Her masterpieces are a life-long reflection of her search for the Sacred Feminine. She turned to her pre-colonial roots to look for enlightenment where she found Haliya, Bicol's moon goddess. After that, she expanded her inspiration to various feminine icons from different cultures.
Moreover, she puts an emphasis on how two juxtaposing forces complement each other. Her portrayal of creation and destruction, life and death, and love and pain is anchored in Oriental beliefs. Thus, instead of subjugating the other, it creates a harmonious and cohesive thought.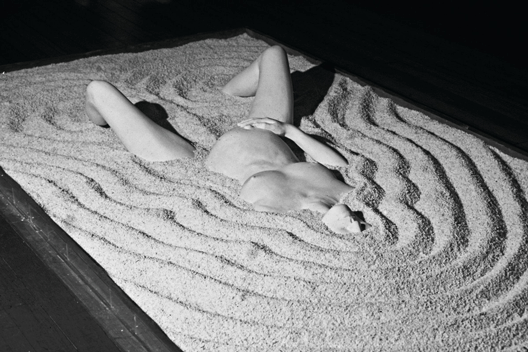 Arellano displays womanhood in a thought-provoking manner. Her pieces are remarkably ahead of her time. She sees women not as submissive objects who present themselves to gratify men but as subjects who are in control of their sexuality.
Her exhibitions garnered mixed reactions from the audience. She shared that one time, during an exhibit, there was someone who placed flowers in between Haliya's legs to cover her up. That person was so enraged about the piece. Arellano concluded that the person was disturbed about a woman taking charge of her sexuality and displaying it in a way that she likes.
Her partner, Billy, added that there is a double standard when male artists feature naked bodies. It is often applauded but when women do it, it makes people—men, uncomfortable.
Nonetheless, this reaction fuels her passion to continue her work. Afterall, her artworks were not supposed to be for them. It was for her to process her own trauma and to make sense of her reality.
Unexpectedly, along the way, her work sparked the interest of women who felt seen by her works. Arellano pointed out that the subjugation of women because of patriarchy is not experienced by post-colonial countries alone but it is a phenomena that is going on around the world.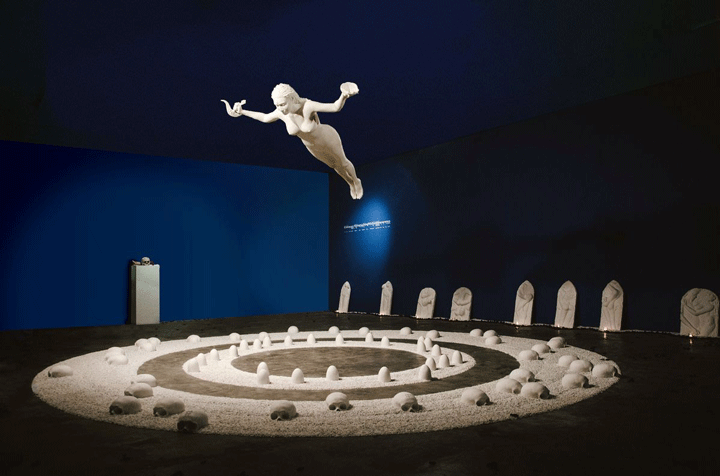 She highlights the importance of empowering women because this oppression does not happen in a vacuum, rather, it intersects with economic, social, political and psychological conditions.
Arellano reminds us that her works are not explicitly sexual, it is up to the audience to stop objectifying these women or see past naked bodies and truly understand what they represent.
For more information about her detailed execution and her works, you can purchase the book Inscapes: The Art of Agnes Arellano or visit her website Agnes Arellano.