Some use fashion to look good, some use fashion as an outlet to express themselves and for some, it is a way of life.  One such lifestyle formed on using fashion as a way of life is known as La Sape, an abbreviation based on the phrase Société des Ambianceurs et des Personnes Élégantes (Society of Ambiance-Makers and Elegant People).
When both the Republic of the Congo and the Democratic Republic of the Congo, gained independence in 1960, the phrase "se saper" (to dress with class) had become a symbol of empowerment in Kinshasa and Brazzaville, two African cities separated by the Congo River and then among the Congolese diaspora in Paris and Brussels.
It evolved into a revolutionary movement that challenged political authorities by utilizing etiquette and appearance as a kind of revolt against the violent parts of Congolese life.
Yves Sambu, president of the artistic collective, Sadi, justifies La Sape as a cultural and almost a militant statement in a country where dictator Mobutu banned suits and ties as part of his Zairianization of society agenda in the 1970s.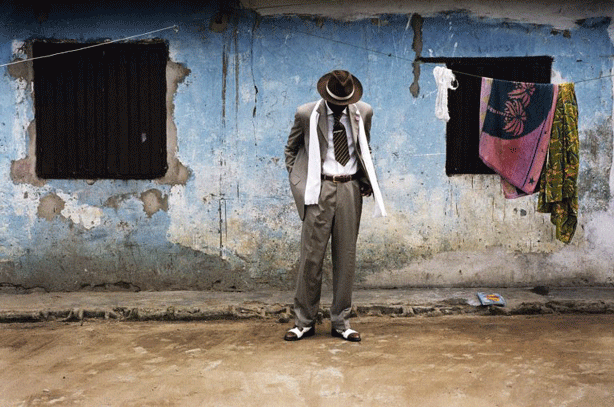 La Sape fashion is accompanied by a philosophy centred on respect, peace, honesty and honour. According to this, a Sapeur must be nonviolent, well-mannered, and inspiring in their attitude and behaviour.
Today, Milikiste – a new generation of Congolese immigrants, are continuing this extravagant movement across Europe. La Sape's dress code generally consists of three-piece tailored suits with gleaming leather shoes, but it also includes sports and casual wear, quirky accessories, and enormous felt hats. The clothes have visible brand logos and price tags.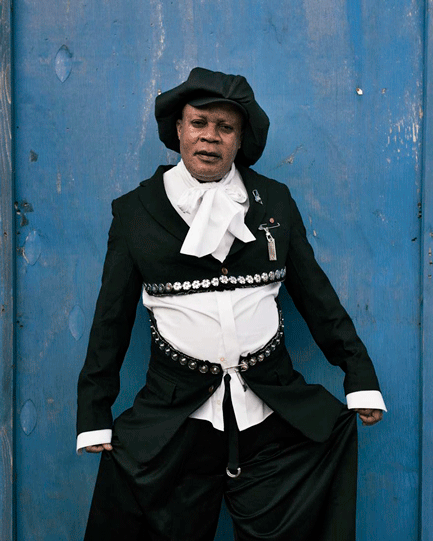 Although they wear the most flamboyant clours and designs of clothing, these are not wealthy men. The Sapeurs are Brazzaville's common, democratic working men; cab drivers, farmers, and carpenters who, as part of a sophisticated political and cultural movement, cultivate the notion of beauty in their own personalities through their prominent attire regardless of their social differences.
Capturing this way of life and the stories of those who live it is one such artist, Alice Mann. The South African artist started photographing London-based members of La Sape in the summer of 2016 after going to night parties where the erratic explosions of colour, fabric, and pattern made her clash into the world of La Sape.
"Fashion transcends being something purely aesthetic; style, it's a way to express a lifestyle," to its followers said Mann in an interview with PHmuseum.  
Through her portrait photography, Mann shows her subject in their own environment, stylists of their own likeness, flirting with the principles of fashion. Her models are active participants who choose the clothing, location, and, in many cases, the backdrop and posture, exhibiting complete self-awareness and pride.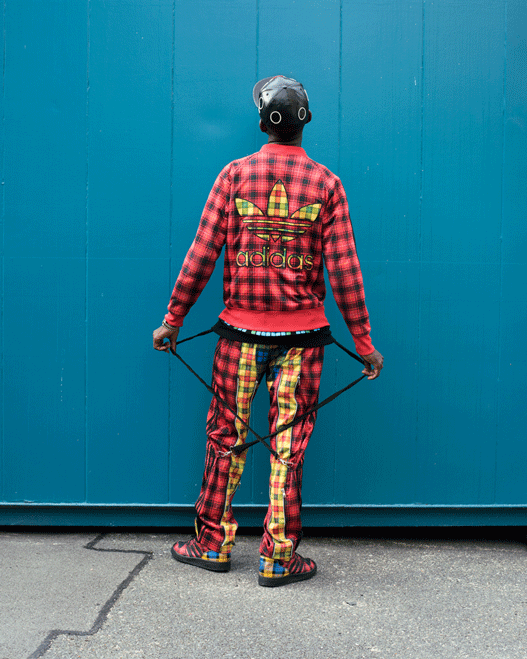 "I knew I loved fashion from an early age. All of my mother's family – the uncles, the aunties – were living in London, Germany and all over Europe. They would send us back designer garments that made me interested in travelling there. I remember wearing them and feeling really different, individual and proud," says Theophile Munganga, one of Mann's models from her series, Maximum Effect.
Likewise, another model for Mann says, "When I think about what I have to wear, I think about it like an artist: 'What can I add to have maximum effect?' Just like Salvador Dali, Pablo Picasso or Jean Metzinger will compose and use colours to make a painting, I see my body as the canvas and the clothes as the paint," says Diaquiesse Kiasungua, aka 'Papa Yoyo' another model from Mann's series.  
"I'm very interested in how society projects things onto people, and how people work with certain ideas and shape them and take them into their own hands," Mann explains paying homage to their creativity.
Mann has always been interested in how preconceptions and images of people are reinforced and perpetuated, as well as how individuals establish stereotypes and limits and her photographs often reflect the United Nation's Sustainable Development Goals of Reduced Inequalities.
Living in London and South Africa since graduating from Michalies School of Fine Art in 2013, the best of both places is woven into Mann's work. She was a UK winner of the Magenta Foundation's Flash Forward Award, and she was also named the 2017 Joan Wakelin Grant recipient, as well as being nominated for the 2017 Felix Schoeller Award. She's been published in a number of prestigious international magazines and her work has been shown all around the world.
A single photograph is worth a thousand words and if we look closely enough, every photo tells a story. Telling compelling stories through photography is one such artist, Alice Mann.

You can view her latest project, Drummies here.