Amare Makes began when Saoirse Glynn and her mother, Carmel Glynn, were told that Saoirse had been diagnosed by Cerebral Palsy at the age of 14. The two were devastated and worried but began channelling their emotions into making their bags and accessories. Little did they know, what began as art therapy transformed into a sustainable, high quality, handmade artisan business.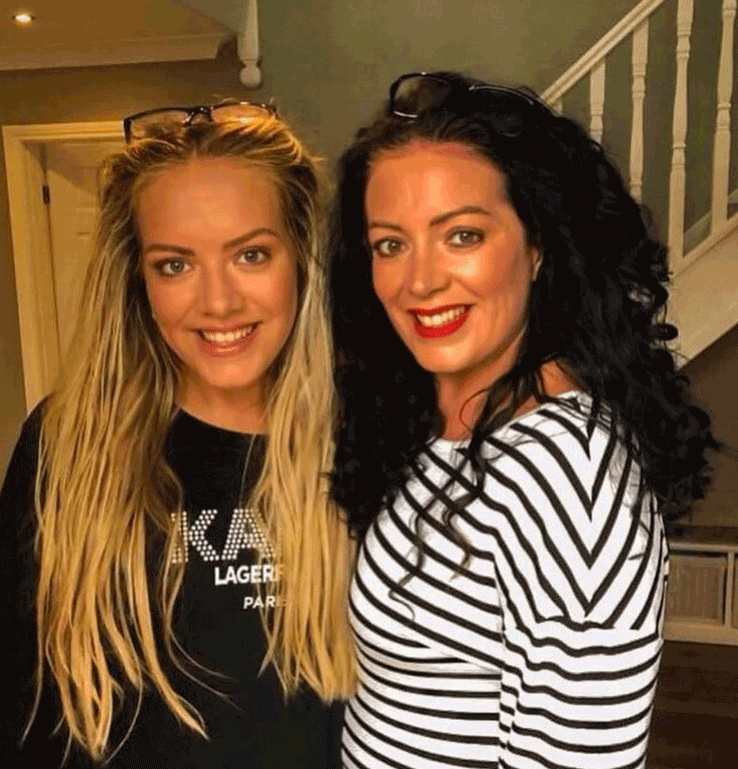 Editorial Coordinate Hannah Chew sat down with the mother-daughter team to discuss their story and plans.
What is Amare Makes?
Amare Makes is a sustainable women's accessory business that focuses on hand-embellished works.
Can you tell me about the story/background behind Amare Makes?
Carmel Glynn: As Saoirse's mom, it all starts on the day of graduation, when I didn't know I was pregnant until my water broke on that day! Looking back now, I was having a miscarriage, but luckily Saoirse decided to hang around and long story short she fought through. However, she grew up, but as she grew up, I knew something was not quite right. We'd go back and forth between hospitals, and eventually, we met a wonderful clinical neurologist, who informed us she had Cerebral Palsy. Once we got a diagnosis, it hit us both like a ton of bricks,
Saoirse Glynn: A lot of people, all my friends were going to parties and living their life freely, and I was just stuck in the hospital, we both felt like we lost ourselves, but creativity was very important to us. It was 2017, and we were going on holiday, and we saw a store with a beautiful bag that was 200 pounds, and we just looked at it and said: "we can do it, why don't we do it."
Carmel Glynn: Normal life has to go on, and we were grasping at anything to bring ourselves back.
Saoirse Glynn: I felt like there was no way I would be able to make anything until we made that first bag, a switch came on, and I found I loved to create things.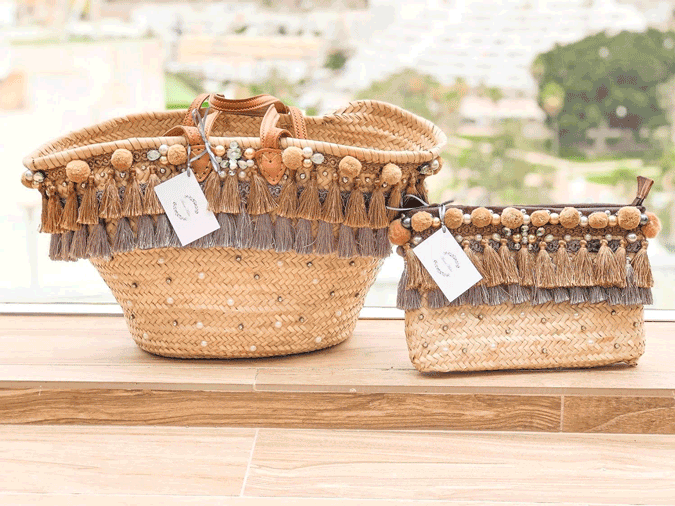 Reading at your interviews, your story is so inspiring, why is sharing so important?
Carmel Glynn: I think particularly it comes to a head in 2020, and people need to have representation. I think lots of little areas that are hugely under-represented, especially "invisible" disabilities, aren't actually invisible.
Saoirse Glynn: The stereotypes around someone who has a disability should look like or act like are wrong, and the message I want to get out there: everyone needs to be represented, even if they don't look a certain way, because it still impacts life. You create art, and art also creates you. Validation is crucial if you don't accept yourself, who else will?

What does your production process look like (global artisans/ethical sourcing)?
Carmel and Saoirse Glynn: It is hand-to-hand-to-hand with the products, and it's important to us in the world of fast fashion we see and feel every material. All our bags are named after things and people that inspire us.
We all have a responsibility to create a sustainable environment for our design, and we want to build relationships with artists to ensure a living wage, good conditions and pay them what they deserve.
Saoirse Glynn: The materials we want are native to a certain area, so why take them out, the people in those areas are helping us as much as they are helping them. Within the bag we represent ourselves, the customers, and the people they give the gifts to. No two bags are the same, because we try to hand-make them. People crave individuality and being unique.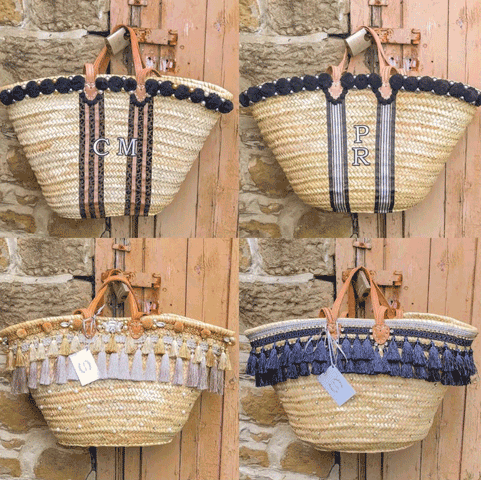 Your products are often personalized, why offer this service?
Carmel Glynn: It's the uniqueness, isn't it? It stems back from us two not being listened to. We want people to embrace who they are and be different, even down to our names; we could not get our names on anything. Even down to getting your name/initials on things adds personal value.
Saoirse Glynn: The personal touch is devalued, sometimes we will use some religious art to appreciate it in itself. We try to add a personal thank yous' for everyone, all these different types of people and women.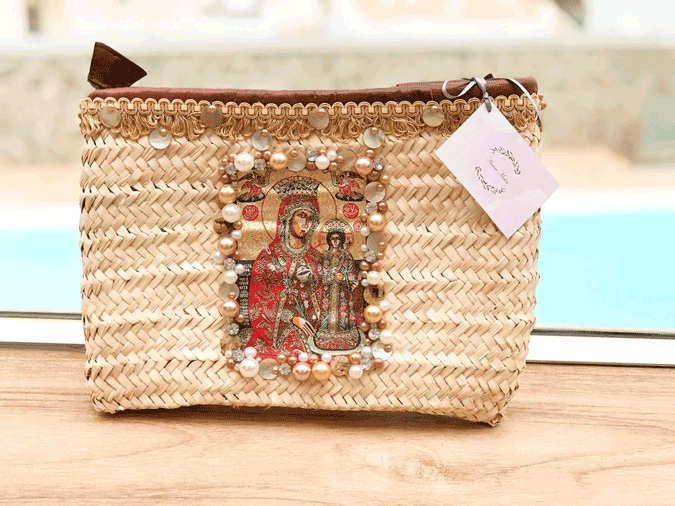 Any advice for readers and creators?
Carmel Glynn: The business has given us a voice and representation, if you want to try something go for it, nothing will happen overnight, it needs hard work and chain. You can't do anything on your own; you need to feed off everyone else, you've got your ideas and have collective appreciation.
Saoirse Glynn: Although our bags are wearable art, there are so many different forms of art, never devalue or underestimate your ability and where creativity can lead you.
To learn more visit https://www.amaremakes.com/