Leeds is a small city in Yorkshire, United Kingdom filled with charm, vibrant colours, and community. Much of Leeds' community character comes from unique events like "Leeds in Bloom". Each Spring, the Leeds Parks and Countryside Service encourages the residents and businesses of Leeds to decorate their buildings with flowers. Leeds in Bloom brings the community together through gardening and the beautification of their city.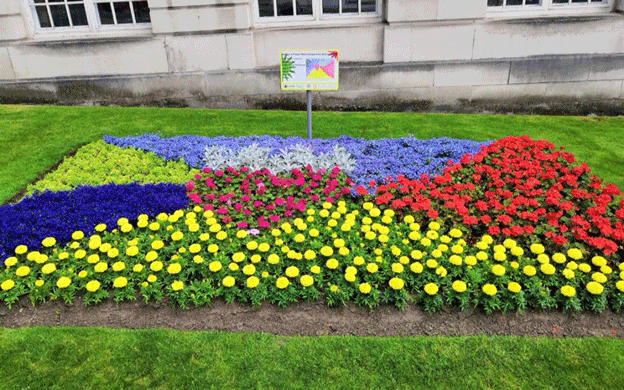 Leeds in Bloom has a far richer history than what meets the eye. In 1963, Britain in Bloom was started by the Royal Horticultural Society. The intent of the program was to beautify cities and small towns to reignite citizen's pride in their hometown and increase tourism rates. Running now for over 50 years, Britain in Bloom has extended to smaller versions like Leeds in Bloom. The event often includes contests for businesses, families, schools, places of worship, and more to submit their flower baskets, pots, and garden plots for judging and prizes. Winners compete in the larger competitions, like the Yorkshire in Bloom competition, and then move on until they hopefully reach Britain in Bloom. Leeds in Bloom also conducts a unique contest where local children can submit designs for gardens; the winner's drawing is turned into a flower garden in the city. The results are like an art piece in bloom.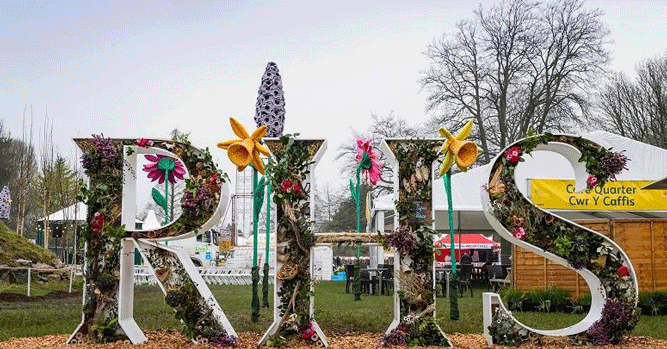 Nevertheless are these special gardens considered art? The question "what is art" has been discussed and contested for centuries, with no conclusive decisions. Scholars inside and outside the art world have come up with answers ranging from only "fine arts" like painting and drawing to anything under the sun. However, it is a general consensus that every individual will have their own opinion on what is or is not art.
In "The Perception of Gardening as Art" by Lucia Albers, she writes, "In the seventeenth century the word art appears to have referred to something which was the result of the practical application of knowledge or natural ability--something made and shaped by humans" (164-165). Although flowers are not created by humans, the gardens in Leeds are cultivated and intentionally designed by humans. Early on in Western society, gardens were considered an art form in regard to architecture and the design of the plots; however, it was not until the 18th century when Britain transitioned from geometric to landscape design that gardening began to be seriously deemed as art. Albers writes, "...it was only when garden designers turned away from architecture by stressing the irregular rather than the symmetrical, the unexpected rather than the grand, and the curvilinear rather than the rectangular, that it was possible for gardening to develop into an independent form of art" (169). When gardeners began using nature as a tool for the interpretation of an idea like a form of poetry, then gardening became art.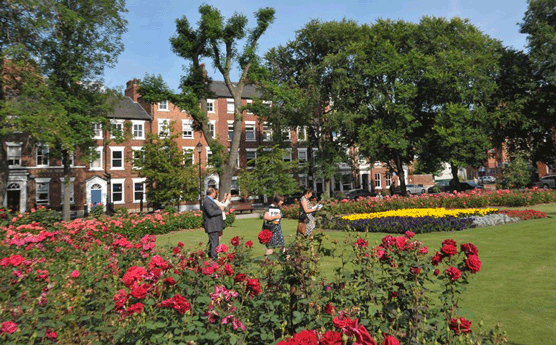 In an essay by William Chambers, a Scottish architect from the 18th century, he wrote, "Amongst the decorative arts, there is none of which the influence is so extensive as that of gardening" (Albers 170). Chambers' opinion aligned with the contemporary Western belief, that in many ways still persists today, that one must possess great overall knowledge of the world in order to appreciate art. Chambers believed that anyone with any background could appreciate a garden because of its natural content and balance. Hence, gardens are considered a widely appealing form of art that connect people from all different walks of life. Leeds in Bloom takes on a similar mindset, not only producing art work through the beautiful gardens, but it also creates a celebration of public art. Dr. Christina Lanzl, a successful public art advocate, talks about how placemaking is a form of art that creates a caring relationship with one's community. She writes, "Including public participation in its design and use helps create community identification. Active programming, public events, and public art are powerful tools that help foster community pride" (Lanzl 58). Leeds in Bloom is a perfect example of public art. Gardening is an art form that is widely understood and accessible; moreover, the act of beautifying and planning the gardens together creates a stronger community within Leeds.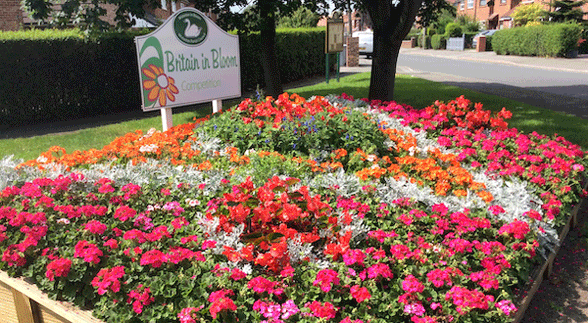 Art is a unique concept and every individual will always have their own opinion on the subject. In many interpretations of the history of gardening and art within Western society, Leeds in Bloom is an essential form of public art. Days are starting to get shorter as Autumn envelopes many cities in the United Kingdom. The vibrant blooms of Leeds' gardens are starting to wilt. However, public art is special: even after all the blooms have gone brown, the empty pots retire to their sheds, and the artists return to their drawing boards to prepare for spring, the warmth of community spirit persists.