Beyoncé has created a rare crossover between the mainstream and contemporary art, beginning with her visual album "Lemonade" in 2016. She's dug deep into the land of arts and creativity and pulled black emerging designers, artists, dancers, and filmmakers into her projects. At the end of July 2020, she released her second visual album entitled "Black is King." This latest work was inspired by The Lion King, a 2019 remake where Beyoncé voiced Nala. The 85-minute visual album is full of art and culture of the African diaspora. There are up and coming and established African dancers and musicians that make guest appearances, while Beyoncé wears unique creations of black emerging jewelry and fashion designers, and all is done amongst a backdrop of Afro-contemporary art.
Art has always been a part of Beyoncé's life. Growing up, her mother Tina Knowles Lawson made sure to expose her children to different representations of African-Americans through the artwork she displayed in their home. Beyoncé and her husband Jay-Z have both shown their love and appreciation of art in their music videos and lyrics, with nods to Jean-Michel Basquiat, Picasso, Marina Abramović, and Leonardo da Vinci. The duo has been known to be art collectors as well, working with curator Jeanne Greenberg Rohatyn of Salon 94 gallery in New York to build their personal collection. Beyoncé worked with Royatyn again on "Black is King," representing established and emerging artists throughout the film.
At one point in the film, Jay-Z pulls into a driveway flanked by sculptures by artist Woodrow Nash. Nash's work is inspired by a mix of 15th century Benin and 18th century French Nouveau, becoming an entirely new style he's coined "African Nouveau." Nash, born in Akron Ohio in the late '40s is known for his pit-fired ceramic figures that evoke an expression of the human soul.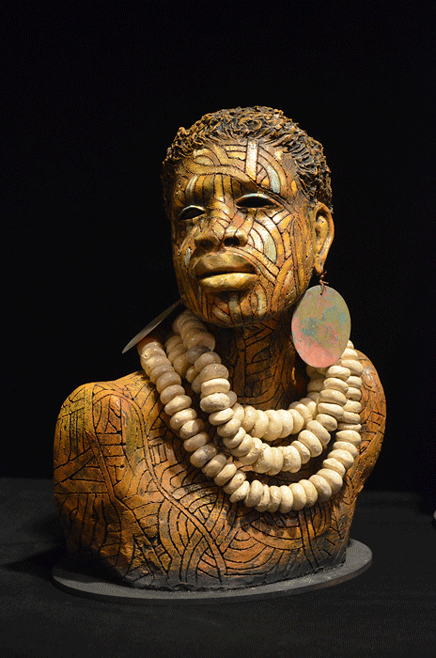 Once the camera enters the mansion, a woman is seen gazing upon a Derrick Adams painting. The work, from his series "Beauty World," was inspired by the nail and beauty salons around his city of Brooklyn, New York. Adams' paintings are known for their colourful geometric shapes, which he uses to create modern representations of Black figures. This particular piece shows a colourful woman with black and white box braids and looks at the history and ritual associated with Black hair.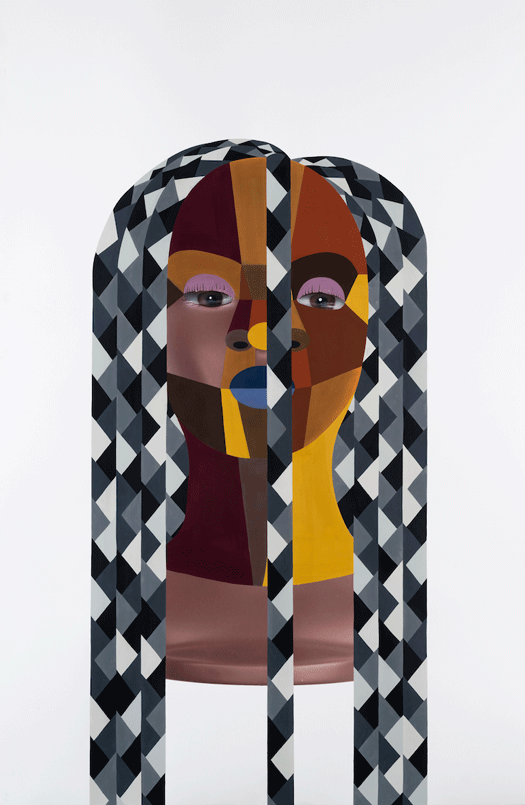 Also inside the mansion is artist Robert Pruitt's work. Pruitt, a Houstonian like Beyoncé, has had his work featured in her sister Solange's visual album as well. His work is of the Afrofuturist genre, and fits well in "Black is King" as the film travels from ancient Africa to modern times. His work references hip-hop, technology and spirituality as it connects to the Black Diaspora.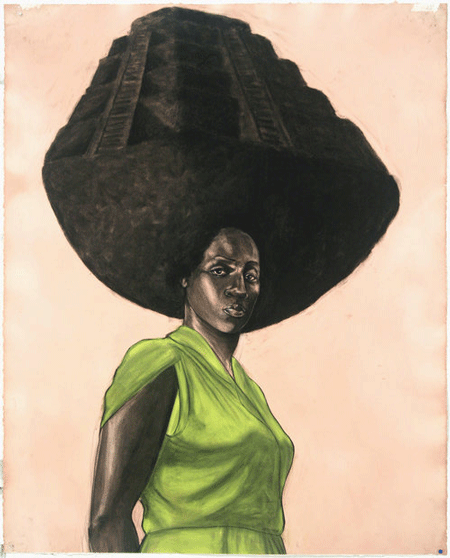 In another scene, Beyoncé lays on a loveseat flanked by Conrad Egyir's mixed-media work, "Paragons of Rest. The Steadfast and Luxuriate" is shown. This work references the bible, pop culture, and his own Ashanti tribe. The Ghanaian artist represents the past and the present in his work, revealing a spirituality and a history that has been buried by colonialism.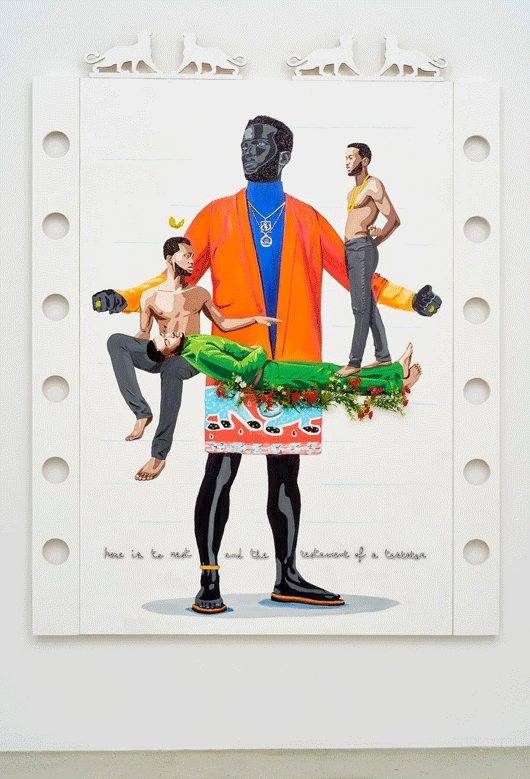 The entire film is a piece of art unto itself. Allusions to art history and visual delights flow throughout the film, incorporating a mix of new sound and artistic tradition. There are multiple depictions of Beyoncé as the Madonna throughout the film, which comes directly from renditions by Renaissance masters like Giotto and Raphael.
"Black is King" offers a unique crossover between pop culture and the art world, displaying Beyoncé's deep respect for artists of the African diaspora. The film is a masterpiece, weaving together visual delights and innovative musical work.