Canadian artist duo, and life partners, Janet Cardiff and George Bures Miller have worked jointly since the early 1990s. The Cardiff Miller studio in British, Columbia Canada is a nucleus for numerous internationally acclaimed multimedia artworks. With an impressive CV, the pair have exhibited works worldwide, representing Canada at the 49th Venice Biennale in 2001 as well as dOCUMENTA 13 in 2012. Encountering a Cardiff and Bures Miller work, wherever it is presented in the world, makes for an entrancing occasion.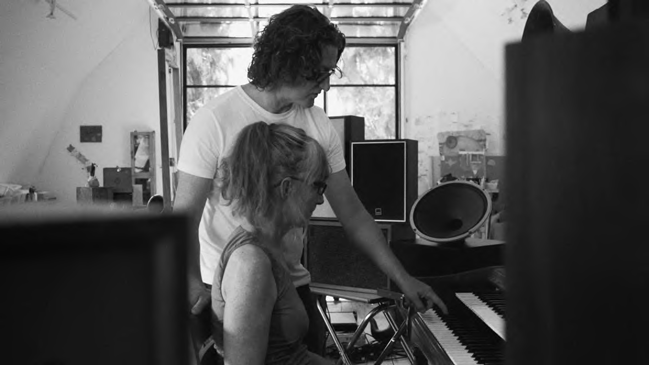 Utilizing unique materials, the artists orchestrate truly diverse artworks that range in scale and form, from immersive spatial installations to performative sculptures and choreographed real-time nature walks. The two describe their works as "hybrids between theatre, music, and the visual arts." An artwork made by Cardiff and Bures Miller expounds on two unconditional elements––the perceptual impact of sound and the power of engaged audience and artwork interaction.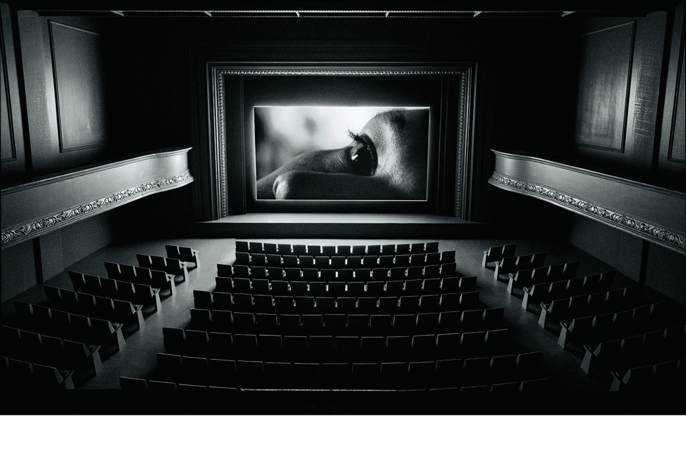 Canadian scholar, Christine Ross, explains, "Since the late 1990s, with the growth of new media technology and relational aesthetics as well as the renewed interest in the history of places, spatial art practices have expanded to include in situ installation art, relational interventions, immersive environments, intelligent architecture, augmented reality, and Internet localizations." In its entirety, Cardiff's and Bures Miller's artistic oeuvre embodies many, if not all, of these elements mentioned by Ross.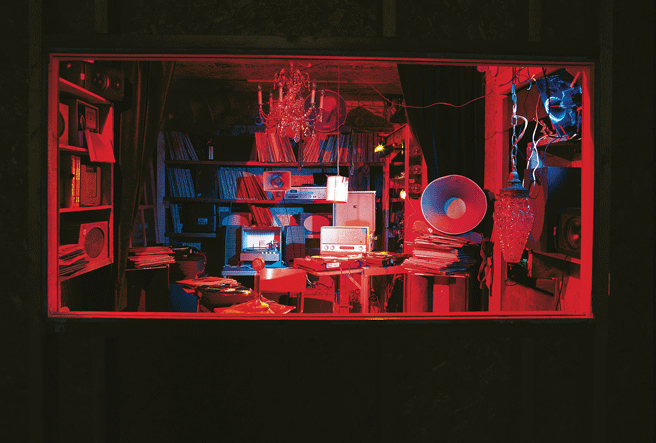 In their works, whether sculpture, installation, or performance, the artists choreograph affective experiences for viewers. With every artwork, the artists build a mysterious, alternate world for audiences to journey by creating stories with voices and sounds and architecting obscure spaces; the artists manifest sensations of nostalgia by incorporating music and quotidian objects into their pieces; they encourage viewers to actively participate in the experience, rather than mere viewing, of art. Their work "activates" space, asking viewers to participate "in the production," of the artworks' affective "environments."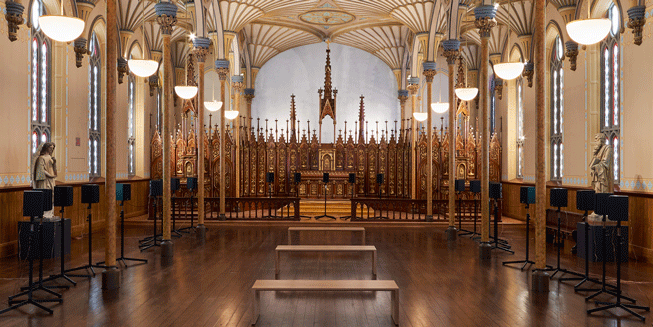 While highly visual and tangible, Cardiff's and Bures Miller's artworks give prominence to the "physical aspect of sound." Meeka Walsh and Robert Enright articulate, "Cardiff's and Bures Miller's intention is to build with sound and make the aural material, give it the dimensionality of sculpture, realize it synaesthetically."
Many of the duo's works have theatrics ingrained into their personas and auras, but as Miller states in a 2012 interview, " In theater, there's always a line between you and the stage.  We're trying to immerse the audience in some way. With sound, when the viewers close their eyes, they can be in a different world than they can be in the theater." Sound is directed and binaural in their works; one can feel as if they're listening to a Forty-Part Motet in an empty 1000 square foot room or a surround sound film in a miniature theatre. Cardiff's and Bures Miller's works combine elements of beauty, discovery, and wonder with ASMR inducing narration and sound recording.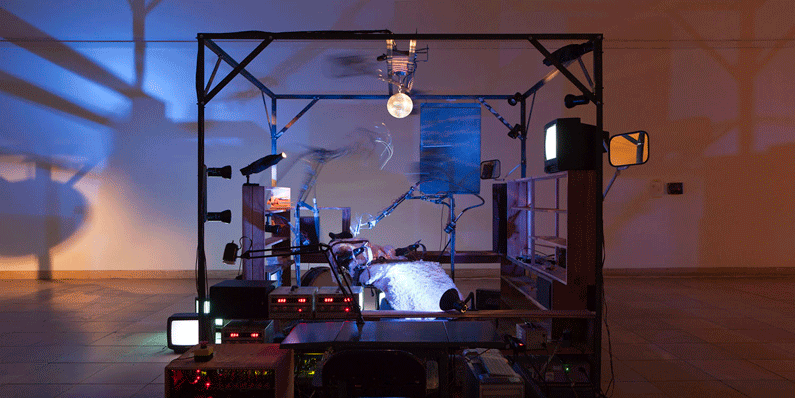 The Dark Pool, 1995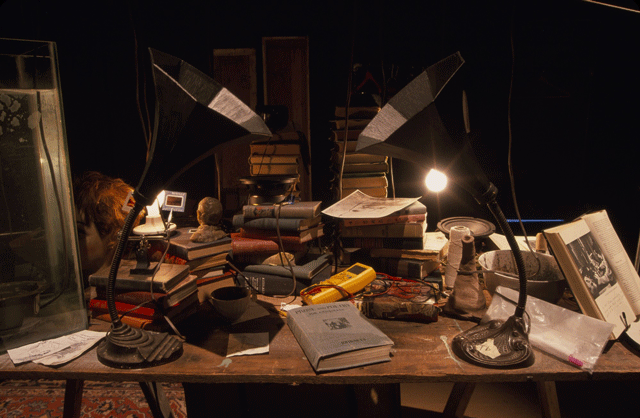 Cardiff's and Bures Miller's piece, The Dark Pool (1995) has transformed since its original production and presentation for Vancouver's Western Front gallery in 1995. The installation, the artist's first official collaboration, is now on permanent display in Düsseldorf, Germany at K21 Kunstsammlung NRW. Video documentation of its current state is viewable on Cardiff's and Bures Miller's YouTube channel. In a magazine text written at the time of the piece's creation, Bures Miller describes that he is fascinated by "our culture's immersion in, yet ambiguous relationship with technology; the connections between identity, power, gender and communication; light, electricity and darkness."

The Dark Pool is an immersive, sculptural installation space––a viewer (or participant) of the piece enters through a simple white door. Behind the door, is a dimly lit warm space that feels reminiscent of a basement  antique shop. The space is ornamented with various antique tables covered with dusty books and other timely objects like typewriters, mannequin heads, picture prints, and multiple gramophones. As a viewer explores the intricate, ambiguous space, they are met with various staticky voices speaking from overt and hidden sound machines; one is constantly inspired by new objects to discover and new sounds to perceive. According to Front Magazine, "This piece pursues the artists' interest in narrative structure and how narrative is enacted and affected by video, audio and objects. Both Cardiff and Miller have worked with interactive technologies, exploiting the confluence of distance and closeness that these interactions can create."
Storm Room, 2009
When on view as part of the exhibition Lost in a Memory Place at the Vancouver Art Gallery in 2014, Storm Room had an anomalous presence in relation to other works in the exhibition. From the outside, the piece looked like a large minimalistic container sitting in the centre of white gallery space. Stepping inside the work, as a viewer, you are transported into an entirely different world and environment than you were in prior. Cardiff and Bures Miller first created Strom Room in an abandoned dentist office in Japan as part of the 2009 Echigo Tsumari Art Triennial.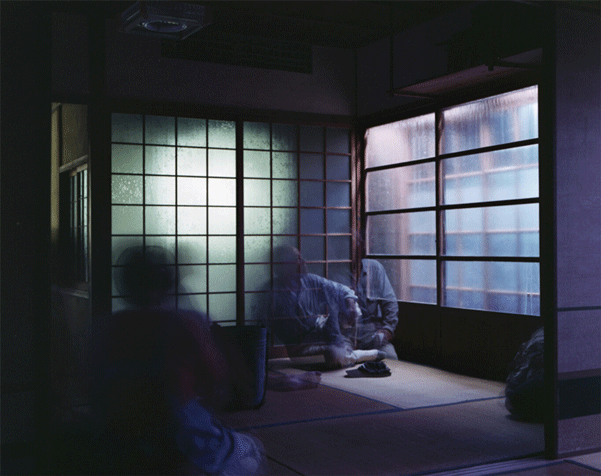 Embodying what its title entails, Storm Room is an immersive simulation space that performs the happenings of a violent thunderstorm. An entirely electric instrument, the installation is controlled by computers that generate a simulation of falling water, flickering lights, and running fans. "An ambisonic soundtrack plays through 8 hidden speakers and 2 hidden subwoofers." On their website, Cardiff and Bures Miller query, "Have you ever found refuge from a summer shower under the eaves?" Following up on this expression the duo articulate that "This piece shows that it is not safe even under a roof. Lightening and shadows of trees surround the windows. It shows you things normally not visible, creating a storm that can really be felt."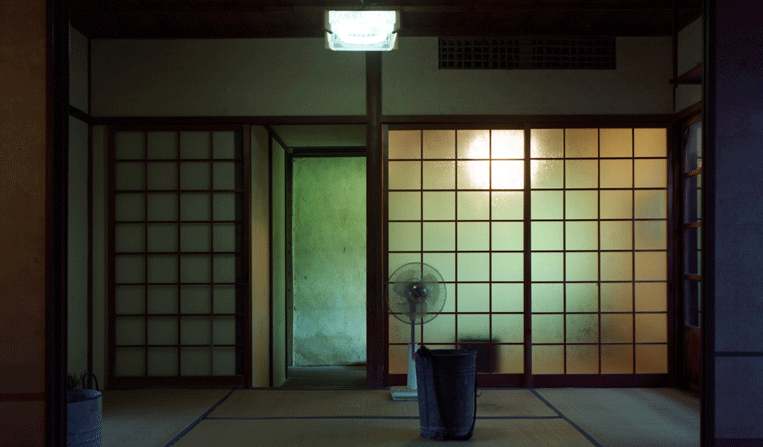 Night Walk for Edinburgh, 2019
Despite the innovation of Cardiff and Bures Miller's practice as a whole, the pair are acclaimed and recognized for their series of immersive art walks which incorporate auditory, video, and narrative elements into choreographed performative tours of specific places. The artists have produced walks that have taken place in different locations––historical sites and cities––across the world. Ross expresses that Cardiff's and Bures Miller's art walks have realized a shift in spatial and site-specific art. She states that the works explore, "movement and mobility as an undertaking by which a specific space…is historicized."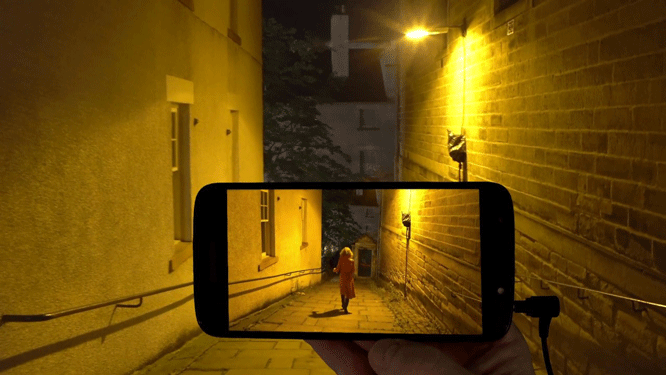 Night Walk for Edinburgh is the artists' most recent performative nature walk that was created for the Edinburgh International Festival in 2019. It is now a permanent part of The Fruitmarket Gallery's Collection. The night walk "is a 50-minute walk through the Old Town of Edinburgh after dark." To engage in one of Cardiff's and Bures Miller's art walks, including Night Walk for Edinburgh, viewers are given a smartphone, or electronic viewing device, with a pair of headphones. From there, they are taken on a path as Cardiff's voice guides them through the tour. Simultaneous to hearing Cardiff's voice, viewers hold the electronic device directly in front of their heads at eye level––what they see is a previous recording of the same space that their body is in, in real-time. Through the recordings, viewers encounter people, characters, and happenings that are not present in the real-life space. In conjunction to the visuals of the recording and real-world space, Cardiff's voice verbalizes instructions, stories, and poetic phrases. In Night Walk for Edinburgh as a viewer is "led through the backstreets of Edinburgh's Old Town," they experience the telling of an "unravelling a disjointed tale – part game-playing, part surrealistic poetry, perhaps even a murder mystery – layered with history, invention and memories."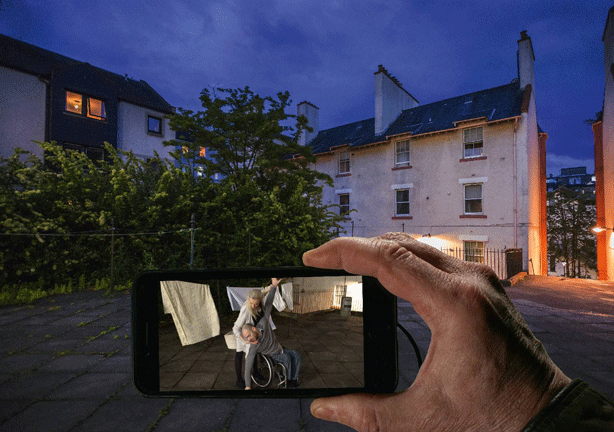 As Senior Curator at the Vancouver Art Gallery Bruce Grenville explains, "In many ways the story that Janet and George tell in their work is a story that's been repeated again and again. It's a story about relationships. It's a story about the mysteries of life––those things that perhaps emerge in a dream."  Canadian artists Cardiff and Bures Miller bring a level of care and imagination to their artworks that is unparalleled. Inventive and thought-provoking, Cardiff and Bures Miller generate unforgettable experiences for viewers across the world through their stimulating and immersive visual, sound, and performative art.