The United Nations dedicates the first Monday of every October as World Habitat Day, to celebrate the power and responsibility the global community has in shaping the future. The day focuses on facilitating conversations around the development of cities, and highlights the basic right to shelter around the world.
Arts Help Artistic Director Sophie Brussaux and Founder Mo Ghoneim hosted UN-Habitat's World Habitat Day Celebration in Toronto's City Hall, on October 7th, 2019. Guests included members from the United Nations, Urban Economic Forum, York University and organizations from various sectors to discuss sustainability and the road to development.
António Guterres, UN Secretary-General, opened the event via video message by discussing the importance of responsible urban planning. His remarks touched upon using innovation and technology to minimize waste and sustainable urban expansion. Guterres noted that despite radical improvements in waste management, investment is key to further advancing the impact of such technologies.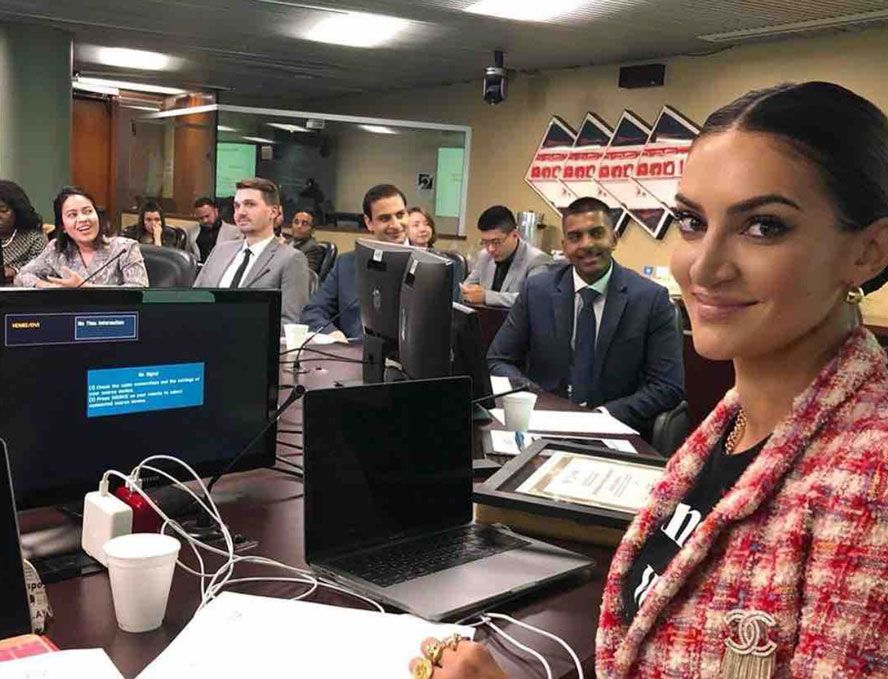 Following Guterres' speech, other members of the event took the stage to discuss acknowledgements of World Habitat Day. Reza Pourvaziry, UN-Habitat Global Advocate and UEF Co-Chair, emphasized multi-stakeholder partnerships, paving the way towards the integration of sustainability principles in building habitats. Kamran Hasinni, UEF Director, brought up the UN Sustainable Development Goals and called upon the City of Toronto's support. The forum also heard from UEF's Adiam Gafoo and York University's Jose Etcheverry, who discussed their respective organization's collaboration projects and outreach commitments.
Members of the forum had open discussions regarding development, and the importance of relevant cross-industry synergies to ensure holistically built communities. UEF members highlighted upcoming partnerships with York University, Re-Thinking Housing Global Pilot project, Global Hub for Youth, Sustainable Development Goals and New Urban Agenda. After the presentation, forum members from the real estate industry discussed the new sustainability challenges faced by developers and realtors in Canada.
To conclude, forum speakers participated in a cake-cutting ceremony celebrating the conclusion of the 34th World Habitat Day.