Arts Help, the world's leading digital arts publisher, is excited to announce the launch of the first round of our $3.5 million Artist Grant to mobilize creatives and raise awareness for the climate crisis.
In partnership with the Talenthouse community, Arts Help is distributing the grant funds to artists across the globe who are exploring the relationship between climate change and blockchain technology in order to educate and inspire action. The grant will be awarded in rounds, with each brief addressing different topics related to climate change and its impact.
As part of Arts Help's Conscious Crypto Creator (CCC) movement, the grant aims to provide educational resources to artists and empower them to sustainably harness the power and benefits afforded by clean blockchain technology. By supplying artists with the tools and knowledge needed to utilize cryptotechnologies in a sustainable yet scalable manner, we will be better equipped to enact innovative solutions in the fight for our planet.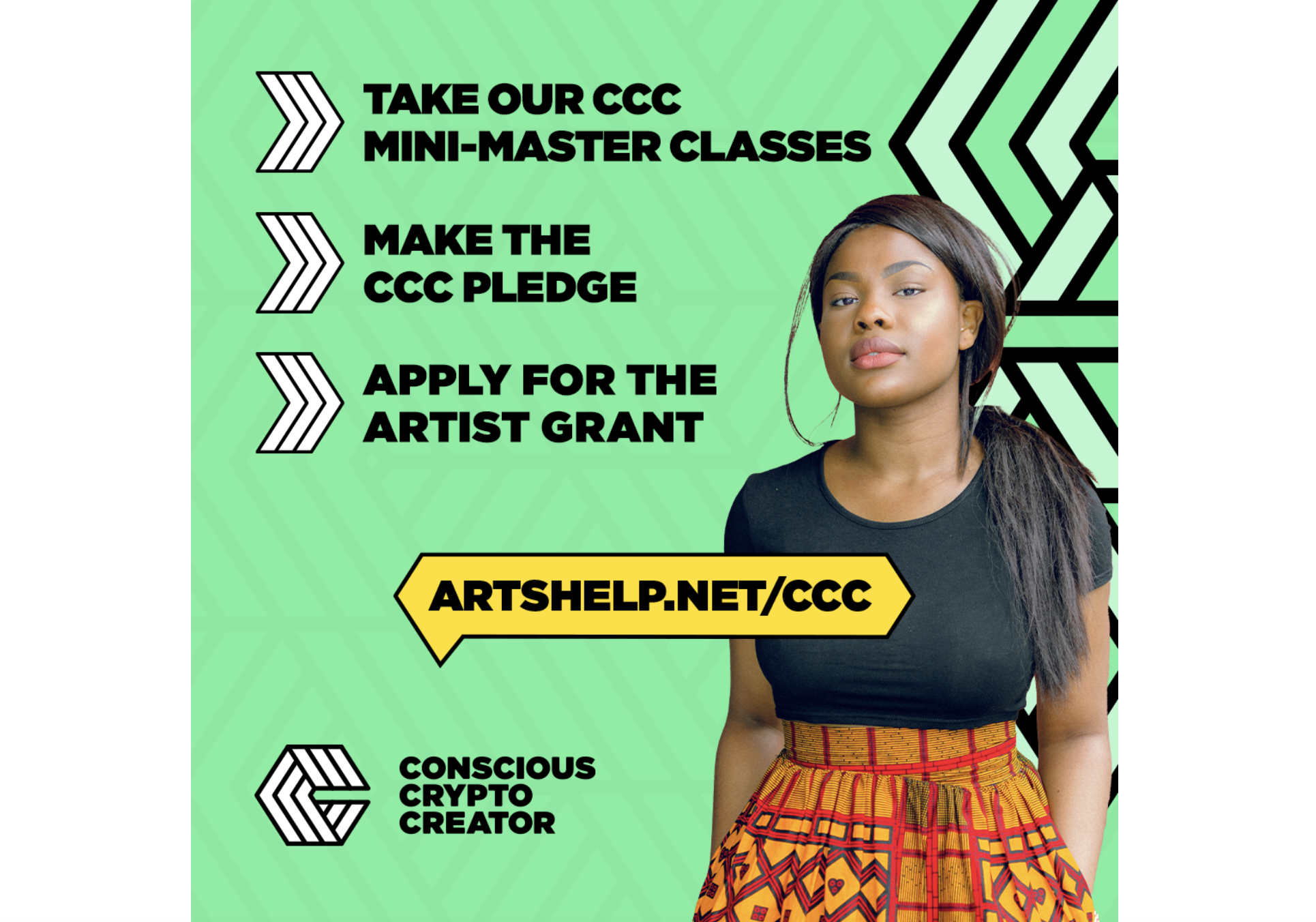 Submissions from any discipline and medium are welcome, as long as they stay true to one or more of the key themes: blockchain's carbon footprint, the corporate impact and social responsibility in blockchain and climate change, the global impact of blockchain technology, making blockchain sustainable, and the future of blockchain.
Art inspires change, and with the help of the CCC movement and the Artist Grant, artists everywhere can be empowered to stand at the forefront of the call for immediate climate action.

Learn more about Conscious Crypto Creator here.

To apply for the grant today, click here.