By: Montana McLaughlin Tom
In the past few decades, society has been working hard to correct and improve body positivity and inclusivity on a global scale. However, the dance world has larger hurdles to jump in this area,  known for its non-negotiable demand for physical perfection. AXIS Dance, a studio established in 1987, has been working since the beginning of their inception to combat this misconception of the dance world, and champion inclusivity and accessibility in the world of dance and beyond.
Born with the mission to "collaborate with disabled and non-disabled artists to create virtuosic productions that challenge perceptions of dance and ability", AXIS has made a name for themselves in bringing the perfection of  performance associated with the dance world, without the stereotypical expectations of dancers, to the stage. Using the concept that "familiarity is key", AXIS uses their performance space to plant the seed of their key ingredients for fighting disability awareness. Rather than building around the otherness of the dancers, choreographers and teachers are encouraged to rethink their own notions of dance components, such as synchronism, gesture, and athleticism, which is something well-known contemporary choreographer Bill T. Jones mentions in a 2004 talk given at Princeton University while discussing his time at AXIS.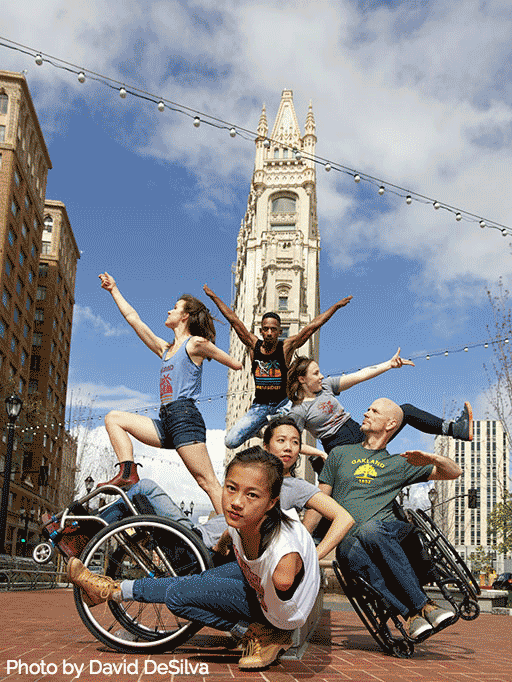 AXIS Dance's two-way strategy to combating preconceived notions of disability are familiarity, as stated above, and the insurance that performance and artistry remain a top priority in every showcase. Through creating a new standard within the contemporary dance space, AXIS is able to champion accessibility and inclusivity for all disabilities.
On a broader scale, AXIS has been able to bring awareness to much more than just the strict confines of the dancing world. While traveling, the troupe often has to battle hard topics such as accessibility and diversity with the venues they are set to perform in, as many of these spaces, specifically the performance areas, were not built with this type of dance troupe in mind. Even though Axis inhabits a small niche of the art world, and arguably society in general, the topics that they are championing do not. Inclusivity and accessibility are necessary in every part of modern society, including - and arguably, especially - in the dance world. Challenging the institutionalized preconceived notions of physical perfection in this realm brings forward a difficult question: how accessible is accessibility, really?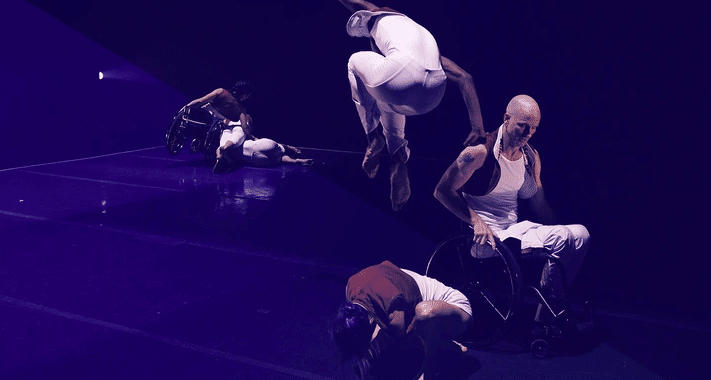 Breaking preconceived societal notions can be considered as one of the backbones for modern art; which in turn, makes AXIS a powerful cultural movement of advocacy and awareness. Putting their dancers into the spotlight encourages other organizations, and their audiences, to bring the challenges and problems this part of our society faces, into the greater narrative of inclusivity and all the challenges that need to be faced.
For more information visit https://www.axisdance.org/mission