While the themes of health and wellness have spanned artist Aya Ben Ron's career, her work has become even more relevant with the world's increased dependence on healthcare and hospitals since the onset of the COVID-19 pandemic. The repercussions of increased worker shortages and disruptions to health services are top of mind throughout the world.
Ben Ron is a multidisciplinary artist who explores issues related to healthcare, notably patients, caregivers and the power dynamics that exist between them. Through her art, she examines the human motivation "to rescue, repair and recover," a sentiment that aligns with the United Nations Sustainable Development Goal on Good Health and Well-Being (SDG 3).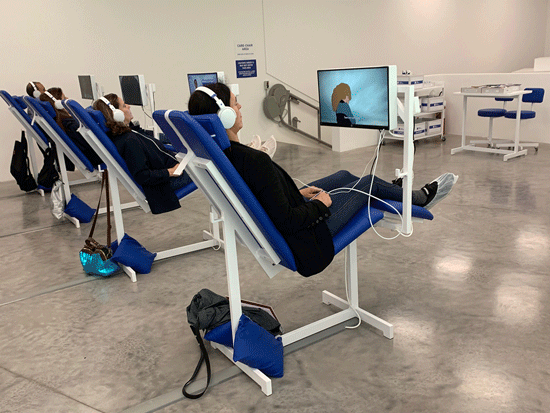 Ben Ron is known for her installations in hospitals and healthcare facilities, site-specific projects, solo and group exhibitions, as well as videos and photography that "explore visual representations of the medical world." In recent years, she has taken her themes of healthcare into a mobile, international installation known as Field Hospital X (FHX).
Set within a hospital-like setting, FHX creates and produces "Care-Kits," which include short videos created by various artists. The videos highlight social justice issues, such as child abduction, family abuse, Palestinian resistance, and anti-transgender violence. Visitors view these Care-Kits from the comfort of dental chairs, which create a "physical, conceptual, and virtual space" wherein trauma and social injustice can be discussed. FHX was created with the intention of using art to cultivate the viewers' empathy and attentiveness to the suffering and trauma that exists in the world around them. "Do You Care?" is the motto associated with the installation.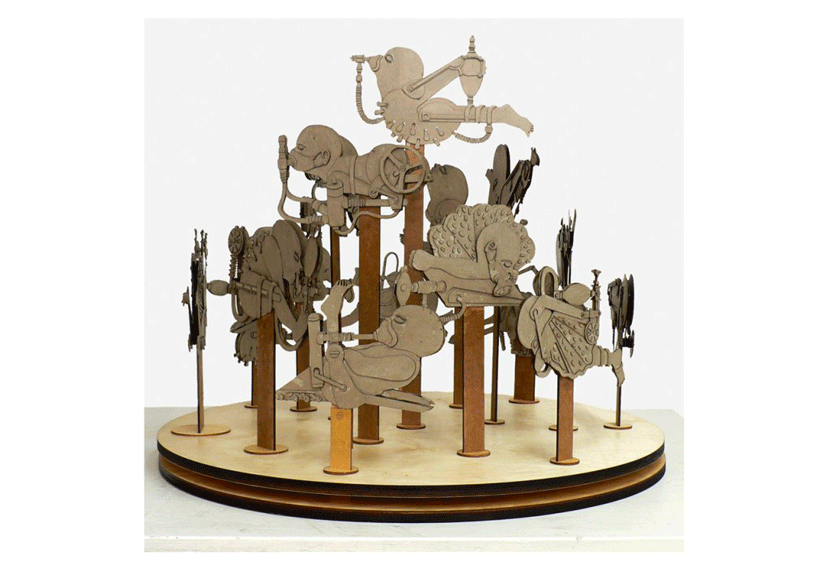 Her work, Still Life (2009), is on display at the Petach Tikva Museum of Art in Israel, and features self-sufficient fetuses on a merry-go-round. According to the museum's website, this piece is an "allegory of beauty, difficulty, and unbearable pain, of life as a deterministic whole from which there is no escape." Her works detail the common experience of human beings as they are born, live, and face the inevitability of illness and death.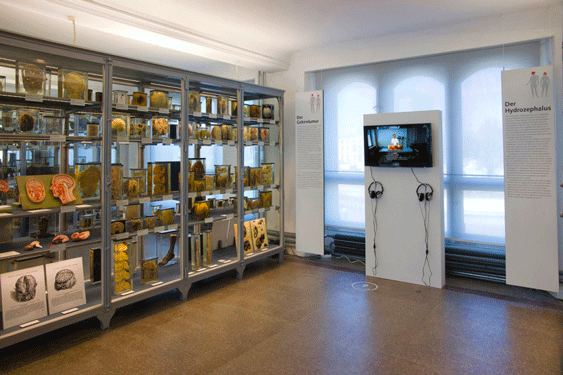 Ben Ron combines a variety of mediums in her work, such as video, sculpture and storytelling,  in order to create an immersive and educational experience for the viewers. A Voyage to Cynthera (2015) is on display at the Berlin Museum of Medical History, where visitors are guided by video through twelve stations that focus on various museum specimens. They're led through the installation by their "voyage guide" – a nurse who sings lullabies and provides methods for coping with pain and shows viewers how to "save themselves."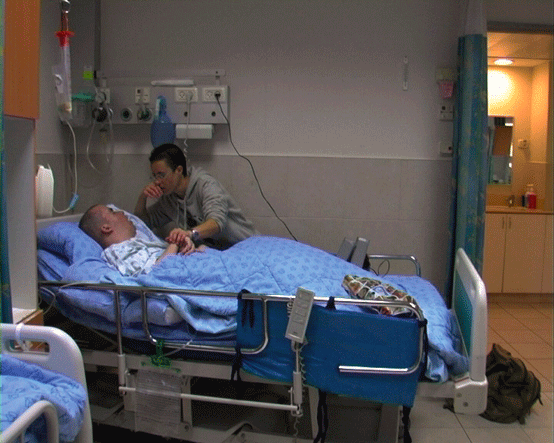 Much of Ben Ron's work "exposes the intricacies of caregiving, and receiving care." In order to delve deeply into the experiences of both patient and caregiver, from 2009-2011, Ben Ron directed a 29-minute documentary called Shift that follows the lives of those living in a persistent vegetative state. The film documents the daily routine of the patients, their families and staff members at the Head Injury Department of Reuth Medical Center. In her own words, the film "presents life that is given and taken away simultaneously."
In addition to her ongoing exhibitions and collaborations, Ben Ron is a professor at the University of Haifa in the Department of Fine arts and in the Department of Photographic Communication at Hadassah Academic College. She has been the recipient of many awards, including the Special Projects in Art (2017) and the Dizengoff Prize (2011).

In all of her work, Ben Ron strives to represent the ill and to bring light to the intimate and integral role that disease and trauma play in the lives of every human being.

To see more of Ben Ron's work, you can visit her website here.