In an increasingly digital world, BackLite Media is helping redefine Out-of-Home design and advertising. Centered in Dubai, BackLite Media's digital billboards generate millions of impressions a month, and are championing a re-invention in advertising. BackLite Media operates on the philosophy of "Desirable by Design," devoting energy towards quality, creativity, and innovation. Arts Help is proud to collaborate with BackLite Media, bringing our #ArtsHelp365 programming around the world.
Managing Editor Hannah Chew sat down with BackLite Media's Chief Commercial Officer James Harrison to learn more about technology and Out-of-Home advertising.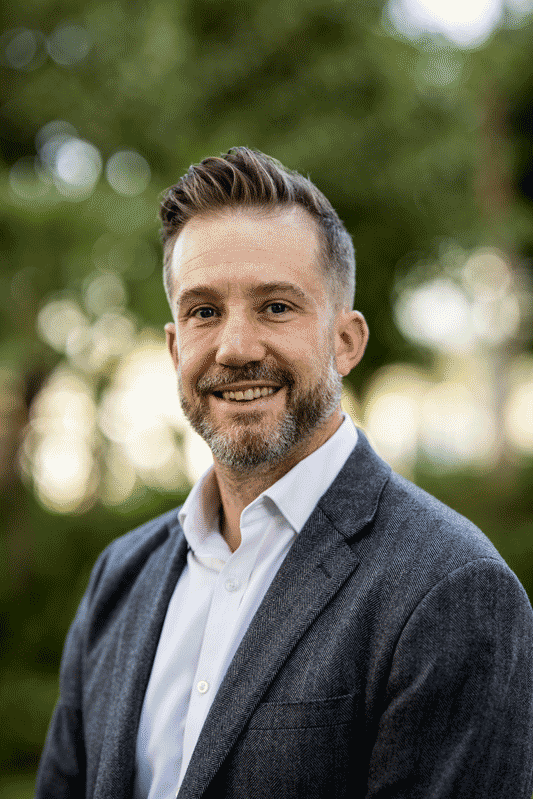 Can you tell me about your personal background, as well as how you came to BackLite Media?
Well, I only started working for BackLite in April of last year, which was a very strange time to be changing companies and countries. I moved from the UK, having worked for Ocean Outdoor & Signature Outdoor in the UK for around ten to twelve years.
When the opportunity arose ­– seeing what BackLite has been doing, winning contracts and expanding – it seemed like a great place to join. I was already bags packed in March to move, and then I was locked in my loft in the UK until around July, when I finally made my way out to Dubai and started working here.
I've worked in Out-of-Home for 22 years. Straight out of university, straight into posters. I suppose you don't grow up wanting to work in posters, but  the creative side of things, and the visual message, it's actually been a really, really great industry to work in. The charities we have supported along the way have been extremely awarding as well.
I've been here for nearly a year now already. We built our first digital screen on Sheikh Zayed Road in December last year. Again, those undertakings to actually build these structures and the logistics behind it, especially during a pandemic, has come with challenges. When most of the market probably anywhere in the world wouldn't want to be spending money on new shiny toys. People have actually continued to invest in our portfolio and we keep innovating really in the way that we're selling. That screen went live in December and it's been pretty successful so far as well, for a launch in the middle of the climate as we are in at the moment.
What has been your all-time favourite Out-of-Home campaign and why?
This is a really random one, there was a TV licensing campaign in the UK, where I believe the creative was a little robot. I'd drive around my hometown of Birmingham and spot this little robot everywhere. My  son was probably around two years old, and he would see it everywhere too, constantly telling me that that was my little robot. It showed me the potential for Out-of-Home, and let me share it with my family.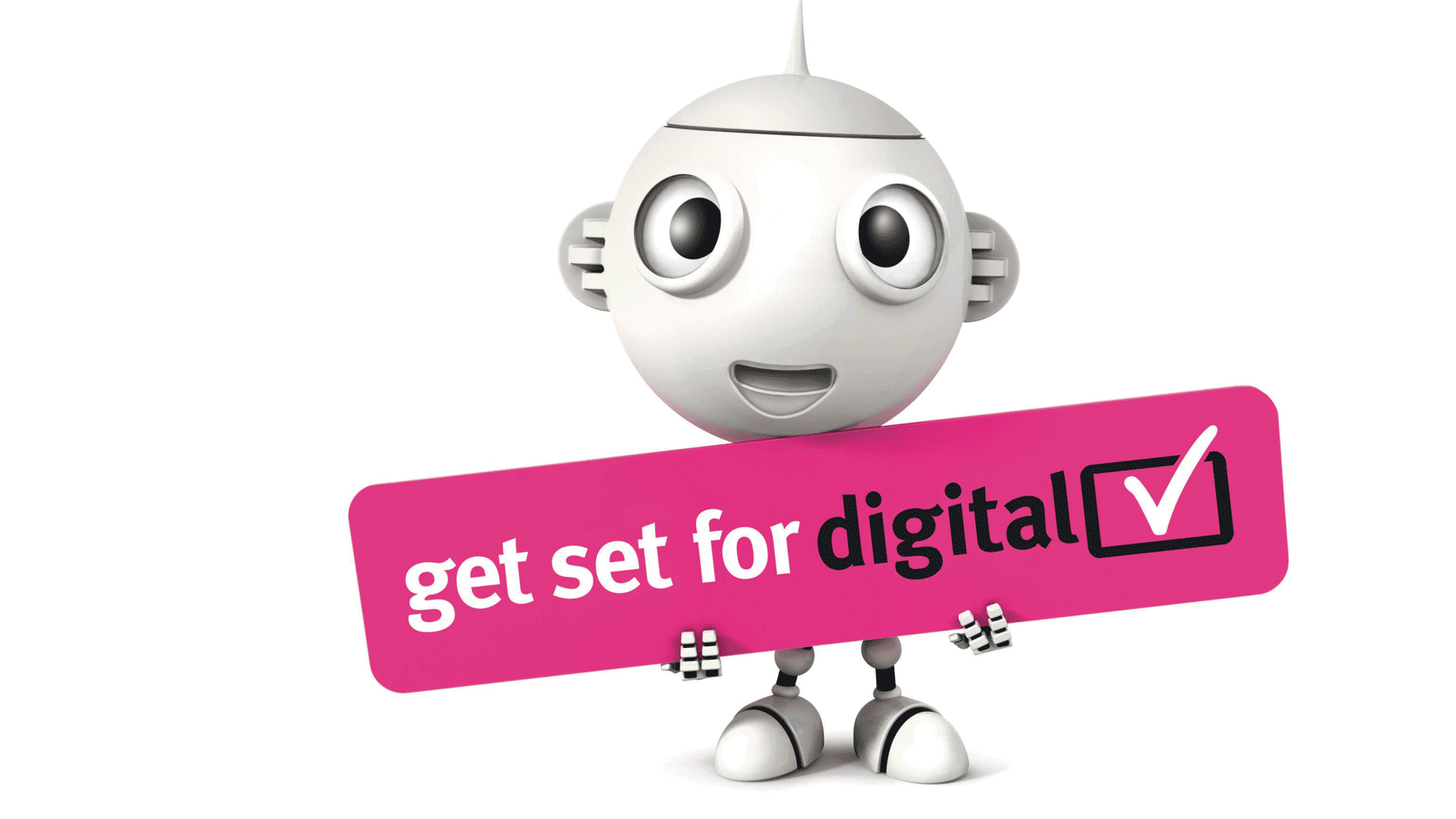 In addition to that one, probably the Art Everywhere Campaign that we were part of. That was an amazing opportunity and the people that all came together to make that work, it was all competing media owners, people that are normally head to head locking horns, we all came together and decided to display the world's largest Out-of-Home gallery. That was really great to be part of, I think it got some press in the US as well, and it was a really great initiative. That probably sits on top.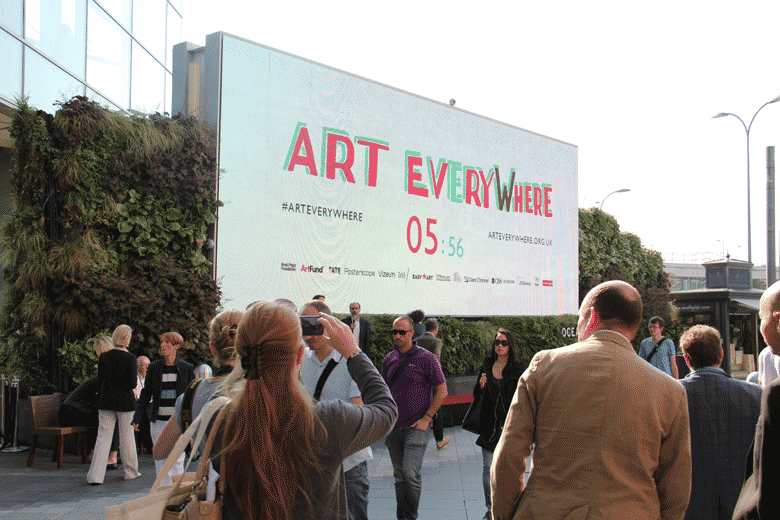 In terms of BackLite, as well as your own philosophy, we notice that you talked about "Desirable by Design" philosophy pretty often. What does that look like to you, how was it conceived, and how has it played out in the past couple years?
It was part of our recent rebrand, we were founded in 1996, we have a great heritage and we are well known within the region, not because we promote ourselves, it's more about the fact that our sites, our Unipoles, are the most iconic structures in terms of advertising displays on Sheikh Zayed Road and in Dubai.
The brands that we carry choose BackLite because of our premium offering and our attention to detail. We don't have our logo front and center because we believe that the space is for the clients. The level of quality that we put into the printing, we double side print everything, means we believe that that quality shines through.
Actually quality is that underlying characteristic of everything we try to do. We're currently refurbishing and upgrading the lighting to all our Unipoles and CityLites. It's all built into our ethos of premium, and making sure that we offer our clients the ability to stand out. We are desirable by design.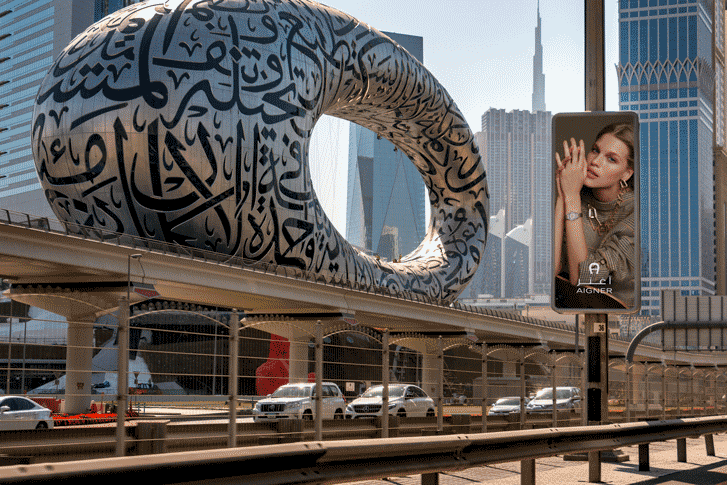 Out-of-Home media requires a lot of curation and creativity on the part of the people who execute it, as well as the people who design it. What advice do you have for advertisers and creatives looking to get into the space?
The groovy thing right now is digital, and we are set to launch 10 screens in 2021. It's about being able to use digital media because it offers more of a creative landscape for designers and creatives. Right now, with our digital screens, we can offer a little bit more flexibility. With digital, you can be more dynamic, you can change and create on a daily basis, you can be more relevant. You can talk to people in the morning with a different message than you talk to them in the evening, you can really tailor the message to the environment that you're in. To cut through in today's world you need to be relevant, that's a huge thing. If you've got different displays around different cities, you pick the message that fits that city or that area. You can even change it, based on the weather. I know in Dubai that it's probably going to be sunny, but you can also change it on traffic conditions. We've got the ability to monitor traffic speed, so we know when there's a traffic jam, and we can display a message to people that are frustrated and stuck in their cars.
Being more relevant, you can be more engaged with your consumers. It gives that ability to be more dynamic with your brand and message. We have an in-house design team that will help people in the first instance animate static artwork, but also we can offer those little bits of advice on where that site is, how it's angled, and what type of message they can use to make it more relevant for that local audience.
How does Out-of-Home differ practically and creatively from a lot of this traditional media you've talked about, what are some advantages unique to Out-of-Home?
Well, I'd say Out-of-Home is the most traditional of media. I would say that the new world being more digital, where you've got Facebook, Instagram, Google, where people can measure their impressions, and they know (or they think they know) when anybody's viewed an ad. They can be very accountable for every impression that is being recorded, so they can pay by impression. Out-of-Home is almost there, but you can't quantify it exactly, you can't say that two million people exactly saw that ad. We have invested a lot of time and money in the last 18 months creating and analyzing audience information just to enable us to compete in a digital market. That's where I think the next step Out-of-Home is, which is the programmatic sphere, being able to sell by impressions. I think the UK and the US are already in this area, to a certain point anyway, but I think the UAE is lacking in critical mass right now.
I believe agencies and clients want more, we're willing to offer our digital screens in that manner, but to produce a full network with larger reach, perhaps more players need to jump on board. But the underlying aspect there is that people need more data. We have our data platform BackLite Intelligence and I think it will actually prove to be pretty successful in 2021 with our venture into programmatic Out-of-Home.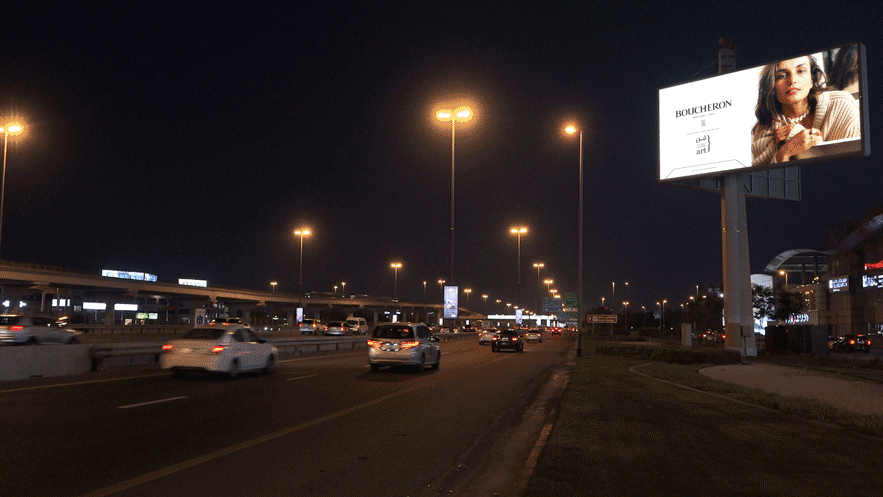 Out-of-Home media interacts with the public space as a whole, how do you take into account environment and viewer relationship when trying to create an experience in such a cluttered environment?
That goes down to that creative advice when you're actually picking where the ad is, but our quality of printing and illumination help ensure that we standout.
Your big branding opportunities are in an outdoor environment, where it's big logos and big messages, whereas you can be more detailed and interact more intimately on small format environments like shopping malls. Our "Destinations," offer the best of both worlds: big full motion digital screens targeting both a pedestrian and vehicular audience, offering flexible, dynamic impact.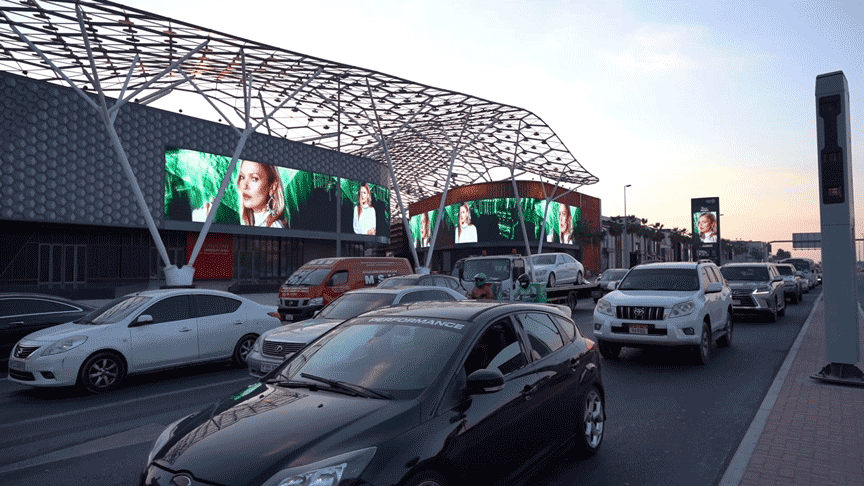 Why is it important for artists and creatives to build a brand and a public profile?
I think that's a question really to the artists themselves but, everyone wants their work to be seen, and actually, by putting them on a scale like this, you are going to reach people that aren't otherwise looking for your work. Our screens on Sheikh Zayed Road will hit close to 16 million views per month, and that broad reach just doesn't occur anywhere else.
But really, it's a question to those artists. I assume people that want their work to be seen, and to raise their public profile.
How can mass exposure from organizations like BackLite Media help these artists and creatives work toward their goals and build their brand?
Again, it's that 16 million impressions over a month. You'll see Sheikh Zayed Road is 16 lanes of traffic in some places, so there are quite a few cars out there. It will give them the opportunity for that mass reach, to be able to communicate to a large audience. It's about what they choose to display and then from there, it's that call to action, so it's a huge branding platform.
Why is partnering with an organization like Arts Help important to BackLite?
For me, it's a partnership that just rings true in the Desirable by Design. Art is a really desirable form of media for me, to be able to offer support to Arts Help, it's a really nice way to display beautiful images. If we have the capacity to be able to help in that manner and give the extra influence, then it really works. It's just a really great fit for a partnership.
Final comments?
The main thing behind it, for me, is that it will depend on what artwork – we can showcase that. One of the big things that we're trying to promote is more creativity, changing the form of a static ad to something that has movement and adding life to the display. How does that evolve for an artist that's using a canvas?
We want to showcase how vibrant the colors are, and we want to incorporate movement. It will be a talking point, and we're out there to be noticed. The more people that start talking about it the better, so if we can do that I'm all it.
For more information on BackLite Media, visit https://www.backlitemedia.com/about-us/