There is a better place in the world where creatives come forward to bring out environmental changes through their art. It becomes pertinent when small businesses regulated by ingenuity and passion are driven toward a sustainable future. It is the responsible practice of any craft that can contribute in great ways as Bridget O'Flaherty says, "small actions can have ripple effects." Her work of art in quilting is tended by environmental concerns and Responsible Consumption and Production, one of the United Nations Sustainable Development Goals.
Bridget O'Flaherty is a textile and quilt artist from Canada. She has a BA Honours degree with a major in Environmental Studies. Having worked in textile arts for over 25 years, she feels passionate about the environment and puts up many workshops and events along with her podcast Threads of Sustainability. Her quilt Swans Mate for Life won an award at the National Juried Show from the Canadian Quilt Association (CQA). With her keenness to design textile art with sustainability, Bridget ferrets out products that meet the standards of eco-friendly and recyclable items.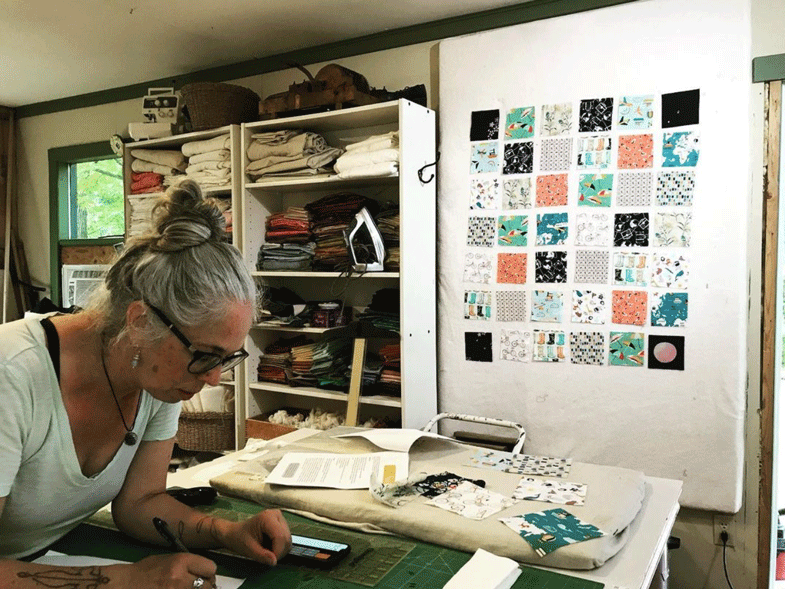 The textile industry is one of the largest in the world whose consumption is unyielding. With an increased demand for its production, it not only has a surplus carbon footprint but largely affects the social and economic situation. It is certain that huge amounts of textile waste reach landfills where Bridget felt the need to actively alter her ethos to control the damage on her part. She began curating eco-friendly threads, botanical dyes, stabilizers, local wood and pre-printed panels for her thread painting and quilt work. Her initiatives inspire small businesses like hers to scheme their work by meeting responsible production patterns.
"I look for sustainably and ethically manufactured materials and supplies. I look for local, natural, indigenous, recycled content, recycle-able content. These things are not always readily available to me and I have to make choices in order to still be able to create," writes Bridget.
When it comes to taking small steps towards environmental welfare, Bridget says it can be overwhelming and can cause eco-fatigue. However, there are numerous people who are trying to make a difference by doing their part in the fibre and textile world. Her podcast Threads of Sustainability is a series of conversations with creatives, manufacturers, makers and producers who exercise their craft, consciously contributing toward sustainable nature. Interestingly, these talks inspire us and educate us on how quiltmaking and weaving is not limited to thread work but is also a practice for healing and mental well-being.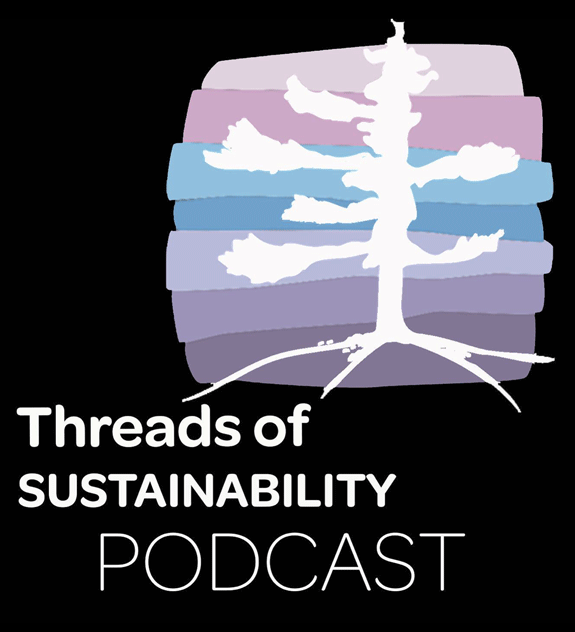 This textile artist feels connected to nature and her designs are vivid reflections of landscape and wildlife. Besides her active podcasts, Bridget runs quilt events, free-motion embroidery workshops and thread painting textile courses. Her teaching interests in felting, slow stitching and other quilting practices encourage more people to fashion eco-friendly means of textile arts.
In all diversity, Bridget has some engaging episodes with people who are driven in their threadwork by a primary focus on some cause. There are quilts made for survivors. Rianne Doller, a quilt artist in the Netherlands gathers up quilt-making groups for refugees. Another activist, Janine Heschl, creates art for endangered species, for example, pangolins. Similarly, Lorraine Turner creates awareness for such animals by working her way through animal communication.
While patterns matter the most in quilting, the benefits of this process are equally substantial. A quilter, Dara Tomasson, aids quilters to lose weight. It becomes a chief factor for the women of aged 50 and above who develop healthy life habits and feel confident in their skin. The utmost patience and dedication required in this stream support mental well-being for consistent quilters. There is a quilter and public speaker who promotes repurposing sewing machines and its healing effects on loss and preservation in memory.
With growing awareness, people have come forth finding new ways of improvement in their trade. The conversations Bridget has with artists enlighten us to know how plastic waste gets converted into art materials. There are creators who have brought organic thread and natural dyes to volunteer in the best possible ways. It remains surprising how these quilt artists fascinate us with their projects and the sustainable means of content and actions they capitalize on.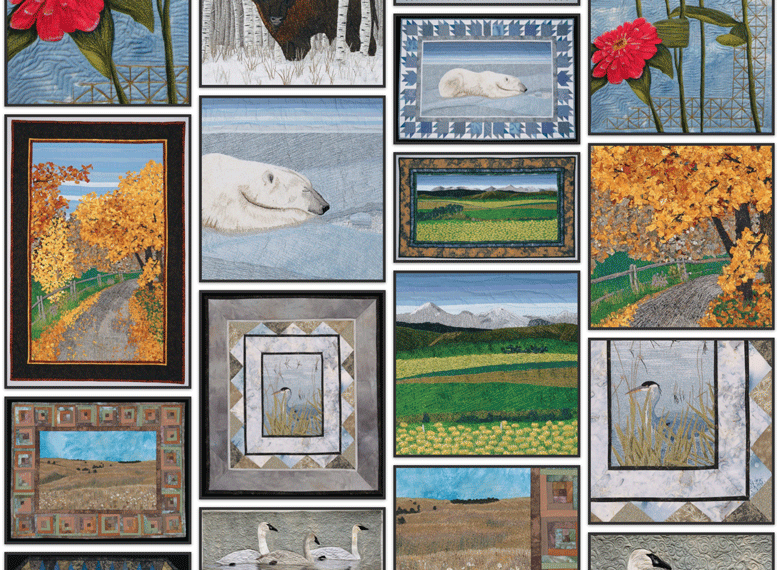 In the fast-paced climate change era, every action taken keeping sustainability in mind matters. The quilt artist and podcaster, Bridget O'Flaherty, presents its audience to the textile world that is brimmed with opportunities and initiatives. In her podcasts, she brings light to similar artists who wield techniques to produce organic and recyclable materials for their handicrafts. To marginalize the negative impacts of the industry, such creative minds churning in these businesses only prove their passion not only for their work but also toward the betterment of the world. Eventually, it concentrates well on coming together and doing smaller bits on our part.
---
To delve more into her podcasts, you can check out Bridget O'Flaherty: The Sustainable Quilter and browse her gallery and workshops enlisted there.