From August 31st to October 2nd, the worldwide World Press Exhibition 2022 is making a stop at the Bonsecours Market of Montreal, every day and every evening.
More than 64,820 photographs from 4,066 photographers from 130 countries were chosen and reviewed by an independent jury out of works and stories from the 65th annual World Press Photo Contest.
Amongst the various themes and essential matters this exhibition covers, the photographic series Save the forests with fire by Matthew Abbott for National Geographic and Panos Pictures explores the technique of "cool burning" adopted by the Indigenous peoples of Australia.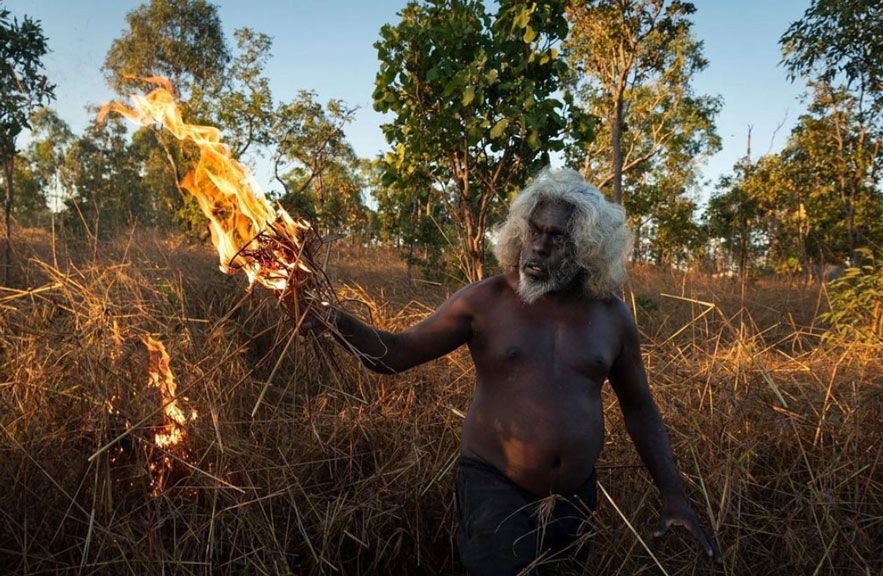 It is most specifically the people of Nawarddeken from the lands of Arnhem who perform this traditional technique that has been used for thousands of years for hunting and cooking, but also for land and ecosystem preservation. The concept basically consists of setting small blazes alight in order to clear the underbrush. Cool burning or cultural burning is very useful to prevent lightning and wildfires, which results in the decrease of CO2 levels.
This technique saves the flora and fauna since it is slow enough for animals and insects to escape and small enough for trees and grass seeds to survive. It is also self-extinguishing. The main idea is to have cool fire which stays low on the ground and burns with the help of wind. It is ideally done from April to July, during the early dry season, and it is a sign of caring for one's land.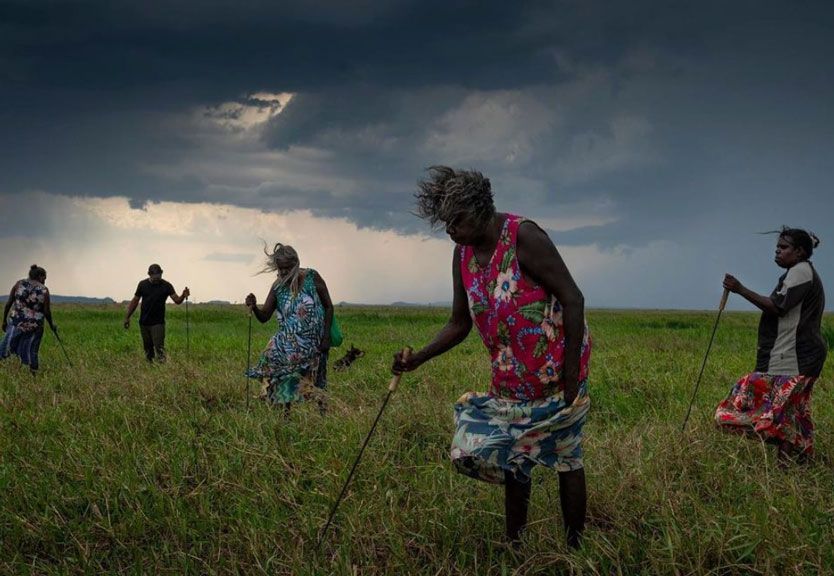 Far from only being of pragmatic use, cool burning is also very spiritual due to the symbolic value and healing powers of fire in Indigenous culture. In fact, it is considered to connect Indigenous people to their land through stories, memories and dances being passed around it.
Not only are Indigenous people among the first ones to experience climate change directly due to their close and interdependent relationship with the environment and its resources, but they also play a major role in combating it, since their knowledge permits them to manage their lands sustainably. Their influence on environmental global policy making and intergovernmental climate change negotiations can only be beneficial, and cultural burning is only a small example amongst thousands of others.
For this reason, this series encourages Quality Education and Climate Action as its core principles, which are also essential United Nations Sustainable Development Goals.
---
You can read more about the exhibition on its official website or on its facebook and instagram pages. You can also learn more about each individual photographer's story behind their work on Smartify.