Garbage bags float towards the sky, glowing a warm yellow and resembling flying lanterns that eventually disappear on the horizon. This dream-like scene in Costa Brava, Lebanon is only that—a dream.  
In 2015, a large landfill in Na'ameh, Lebanon closed with no other plan from the government that would manage the waste. Mass amounts of garbage accumulated in Beirut and Mount Lebanon, marking the beginning of the 2015 garbage crisis. In response, three new landfills were constructed. There was one landfill in Bourj Hammoud, one close by Jdeideh and one near Rafik El-Hariri International Airport (a.k.a the Costa Brava landfill).
Directed by Mounia Akl, Costa Brava, Lebanon focuses on the Badri family who lives in near-future Lebanon on a secluded mountain close to Beirut. Walid Badri (Saleh Bakri) and Soraya Badri (Nadine Labaki) are parents to their two daughters, 17-year-old Tala (Nadia Charbel) and young Rim (Geana Restom/Seana Restom). They are joined by their grandmother Zeina (Liliane Chacar Khoury) who also lives with them. Their mountainside utopia is destroyed when the government announces that a landfill will be placed right outside their fence. For the Badri family, the garbage never disappears.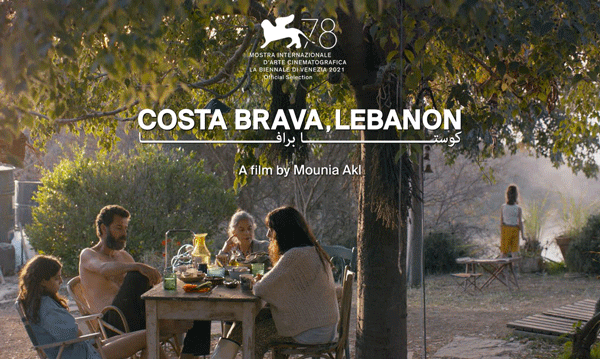 On the radio, someone questions whether the end of the garbage crisis is near. A commentator or protestor responds, "The end of this crisis? They'll find a new way to kill us."
Costa Brava, Lebanon covers a vast array of environmental issues that are highlighted in the United Nations Sustainable Development Goals. Trying to stop the destruction of the land, Walid documents the corrupt government's actions with photos and videos to file a lawsuit. After endless dump trucks leave waste everywhere, garbage bags are burned and smoke takes over the air, there should be more than enough evidence to halt the dump's use.
This environmental state entirely goes against the United Nations Sustainable Goals for Life on Land and Sustainable Cities and Communities. While Walid tries to preserve his land and sustainable homestead, the government doesn't seem distressed at all. Even the Badris' water is affected—their pool and sink ooze out red infected water that looks eerily like blood. From the perspective of Sustainable Development Goals for Clean Water and Sanitation, the family comprises a few of the three billion people whose quality of water is currently unknown due to a lack of monitoring.
But it's not just the environment that is being damaged in this movie. Walid and Soraya, who moved away from Beirut together, now disagree on whether they should go back. Soraya, a former politically-active musician, wants to return to Beirut. She is continually reminded of her successful career and longs to join the financial, environmental and political protests that have been taking place.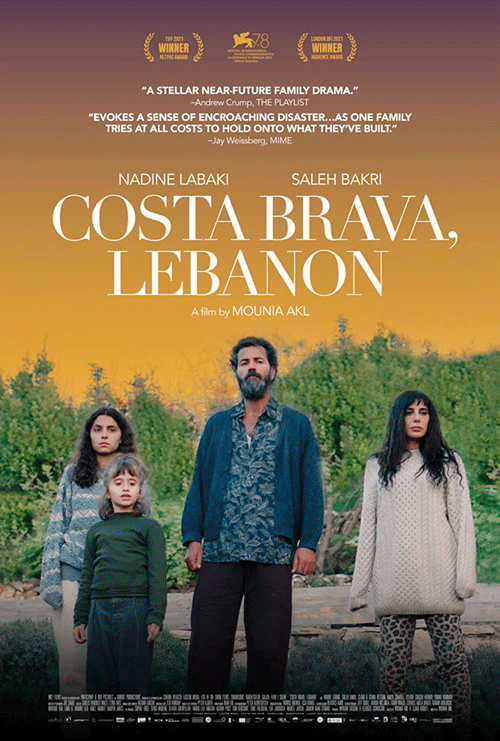 On the other hand, Walid does not want to return so that he can protect what little clean land is left. He's also a former activist who's cynical about the effectiveness of protests and he has survived an explosion in Beirut (most likely based on the real-world 2020 Beirut explosions).
As subplots develop, protests continue and the lawsuit looks bleak. Tensions rise and eventually come to a head in the Badri household, dividing family members ideologically and physically. At the end of the movie, the viewer has some hope for the Badris but also doubts if a happy ending exists for them (or their climate) at all.
The landfill across from the Badri household infects their ecosystem's land, air and water, and may be left to rot indefinitely. As Rim alludes in a different conversation with her father, someone should have started addressing these complex issues a long time ago.
---
Costa Brava, Lebanon is available for viewing via Netflix, Amazon, YouTube, Google Play, iTunes and more. To learn about positive waste management, explore Arcenciel, a Lebanon-based solid waste management non-profit that is the 2022 United Nations Champion of the Earth for Inspiration and Action.