Reproducing experiences of Black womanhood through paint brushes and a canvas, Delphine Desane forms explorations of resilience and motherhood in a practice that materialized in a site of physical and emotional rebirth.  
Desane began experiencing postpartum depression after the birth of her three-year-old son, Gaspard. Postpartum depression is a type of depression that may develop following childbirth, typically affecting 1 in 7 women and 1 in 10 men. Postpartum depression can touch people of all genders and sexual identities, as well as all types of parents (biological, surrogate or adoptive parents, for instance).
While on maternity leave from her career in fashion styling, Desane turned to painting as a therapeutic practice to deal with stress and the depression that developed after the birth of her son. What began as an emotional release grew into a profound reconstruction of the self and a powerful offering to the world, illustrating resilience, motherhood and the experience of a Black woman.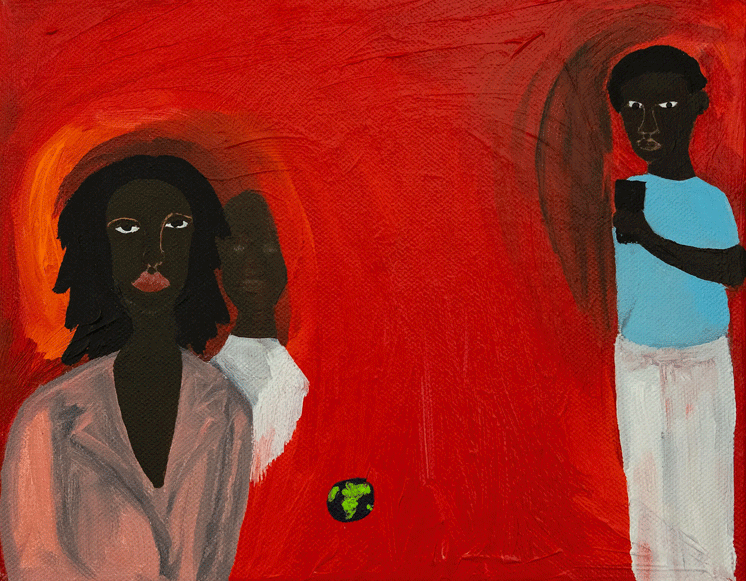 Born in Paris to Haitian parents and moving to New York in her adult years, Desane's work captures her unique experience of life. "The work has a lot to do with my own experiences as a Black woman," she describes. "[Being] a Black mother, being an immigrant in the U.S., being a child of immigrant parents, and being French and Caribbean."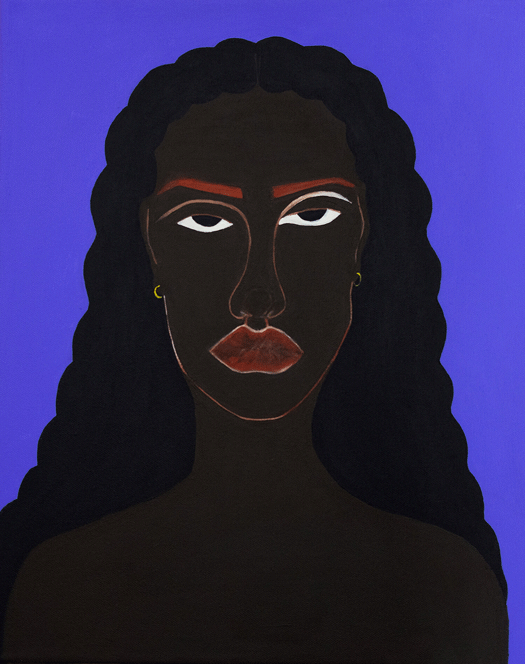 She paints mostly women, some she describes could be family. These are people from the African and Caribbean diaspora, often in a minimalistic interpretation of traditional Creole clothing. Her paintings are minimal, yet deeply expressive. Women in the paintings release an aura that commands your attention and tells a story through their eyes.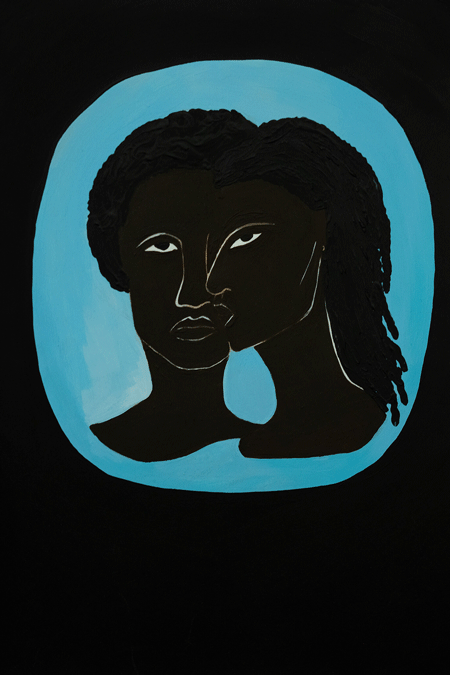 She begins directly with paint on the canvas without any pencil work, solely using her brushes to solve any mistakes. The absence of precise details draws the viewer to the expression of the eyes, often the last thing she paints, which are presented in a marked contrast of white against other solid colours. They can appear melancholic, sometimes tender, sometimes cynical, and other times delicate.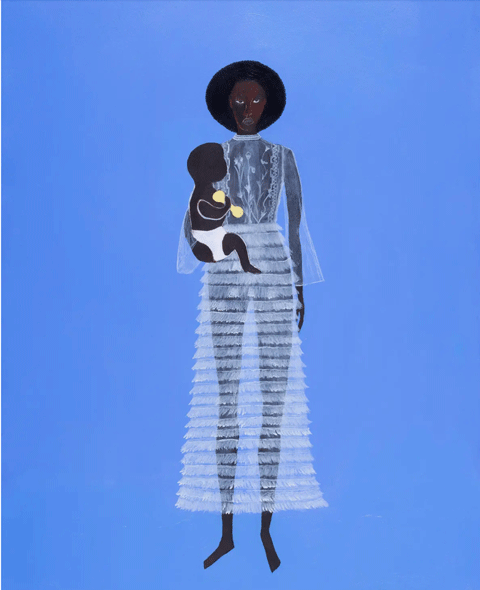 The pieces draw on depictions of Black vitality throughout history to compensate for the lack of historical representation in popular media. "Growing up, I didn't really know who to look up to," she explains. "There weren't a lot of Black artists that we could reference. The only Black art that was part of my life was the Haitian paintings my mother had around the house. We didn't have a Black power movement in France. I started to learn a lot about Black artists after I moved [to New York]. And needless to say, representation is important."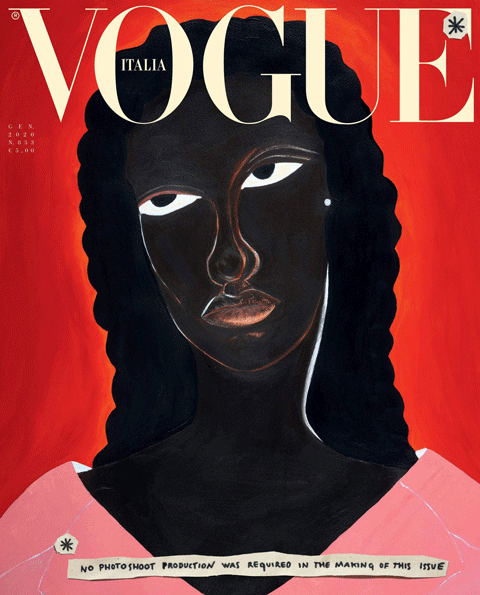 In January 2020, Desane was one of seven artists invited to paint for the cover of Vogue Italia, an issue with a sustainability statement that replaced its usual photoshoots with illustrations, in an attempt to reduce its environmental impacts and deliver fashion purely as art. In one of her illustrations for the sustainability issue, a mother and her child stand in contrast with an empty blue landscape, dressed in a white ruffled dress. The piece, called Mother, Bride and Son, grasps the multiplicity of roles and identities present in the job of being a mother.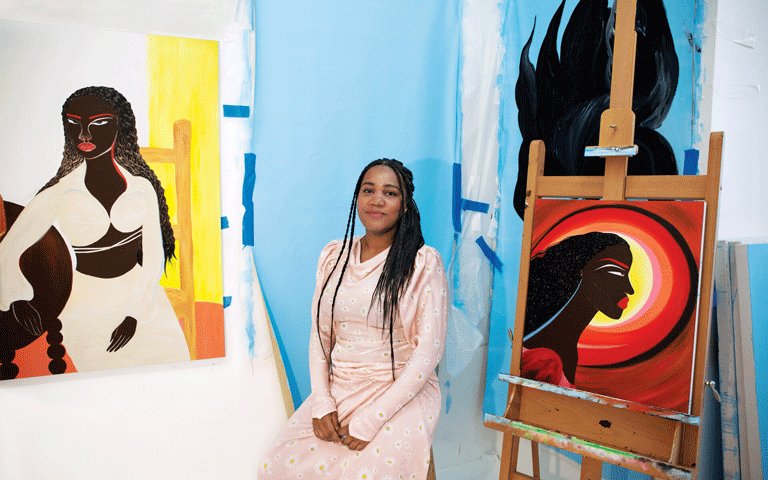 Painting as an outlet of expression became a restorative practice, changing the course of her life for the better, an example of art's therapeutic capacities in the pursuit of Good Health and Well-Being, one of the United Nations Sustainable Development Goals. Later, Desane painted looks from the Jacquemus Spring/Summer 2021 collection for their campaign and her works are now often featured in different galleries, exhibits and art shows.
Follow Delphine Desane's work on Instagram here and visit her website for more upcoming work and shows.
For more information and resources regarding postpartum depression, visit Postpartum Support International here.