Ruslan Kurt is an emerging contemporary artist from Ukraine who couldn't leave politics at the door. With the help of the BWV Toronto Ukrainian Festival, he brought doors from houses damaged during the first months of the war in Ukraine and later on displayed them in art centers. The viewers could go door to door and experience the horrors of the war. Each of these doors has its own story, but none of them is a happy one.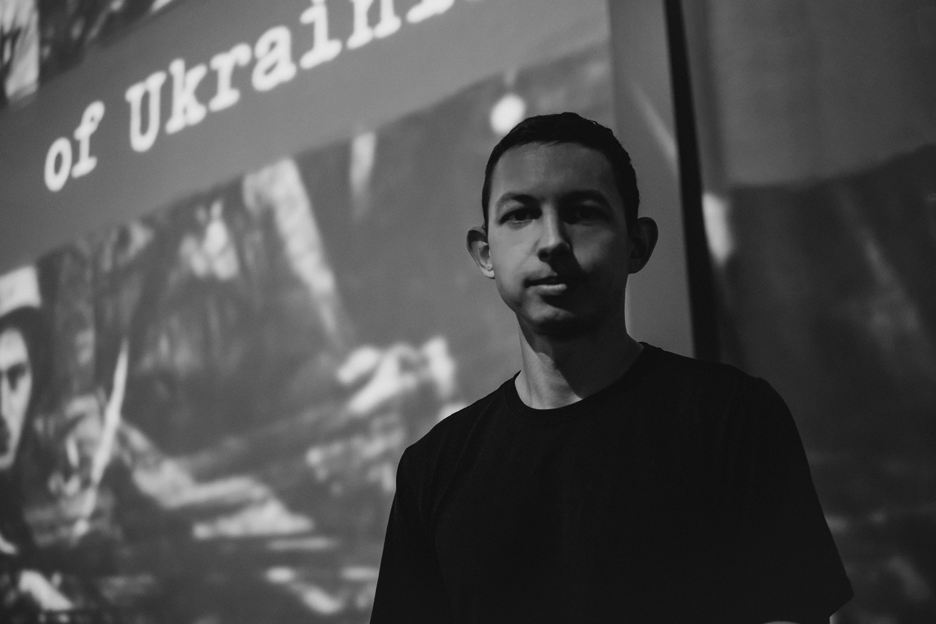 "Ukrainians are a welcoming nation and we always have our doors open to guests, friends and visitors. This installation shows how things change when people are affected by tragic events like a war. We close the door to stay safe and protect ourselves from intruders," says Kurt.
Kurt grew up in Melitopol, Ukraine which is currently under Russian occupation. He spent most of his life there and had planned to settle in his hometown after several years of working abroad. Kurt studied and worked in marketing. However, during the pandemic, he realized that he wanted to make art. "During the pandemic, I reflected on my life like many other people, and I decided that I want to make art and create projects that I have in my mind," adds Kurt.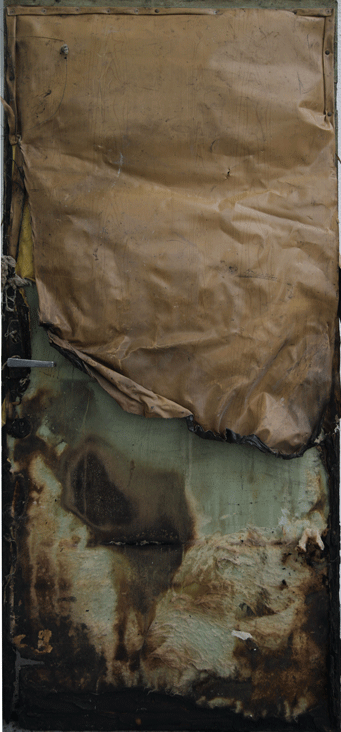 As millions of Ukrainians were fleeing the war to other countries, Kurt found himself in Canada and had to start his new life from scratch. After coming to Canada in the summer of 2022, he started working on several artistic projects such as Brainwashing Machine and Doors. Through the Horrors of War.
As a person whose life changed due to the war, he understands the value of peace and fights for it using art. His artworks reflect upon United Nations Sustainable Development Goals such as Peace, Justice and Strong Institutions by promoting peace and human rights.
His exhibition, Doors. Through the Horrors of War is being displayed at the Small Arts Inspection Building in Mississauga, Canada from Jan. 17th to Feb. 1st. Kurt and The Bloor West Village Toronto Ukrainian Festival imported the doors from the Ukrainian front to Canada. Currently, they have 13 doors in their possession. Admission to the exhibition is free and it is set to be on display in other big cities around Canada in the following months.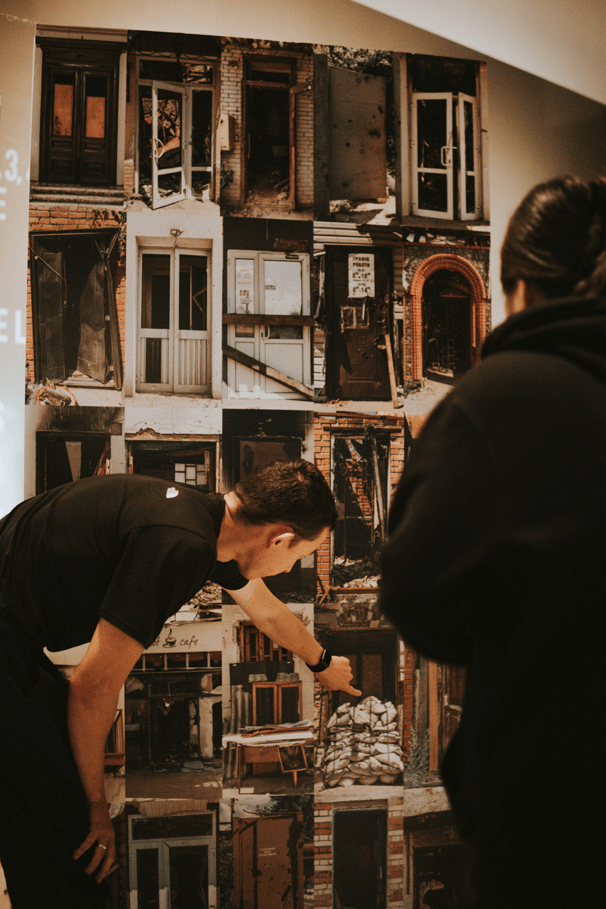 "The Doors art installation shows and tells the stories of millions of Ukrainian men, women, and children who were forced to cross the doors of their homes to escape the war and terror of Russian troops. Many of them died without being able to get out. We draw a parallel with lives as doors because doors, like people, have their own story," says Kurt.
---
If you would like to learn more about the works of Ruslan Kurt, please visit his webpage.