Mahsa Amini died in custody after she was arrested for violating the dress code of the Islamic republic.
Mahsa Amini's death has triggered a tidal wave of outrage. Gen Z-ers have truly found their voices and have been harnessing the power of the Internet and their collective desire for change to bombard the social networks with their protest art.
The art has been everything from illustrations on Instagram, protest posters and performance pieces. The colours of the Iranian flag and past protest symbols are commonly being featured.
The waters of the student park, Fatemi square, were dyed blood red by an unknown artist to mimic blood.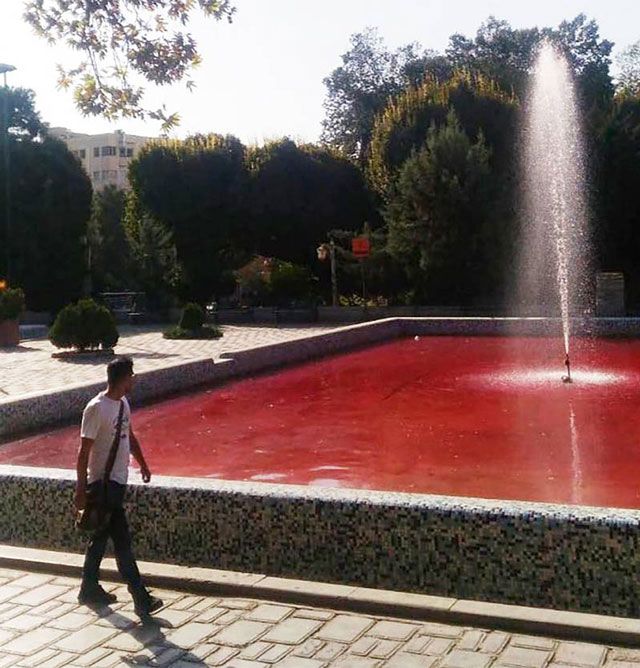 The government has attempted to block the Internet and also messaging services like WhatsApp so people cannot get their message out, therefore, those outside the country have had to take up the torch, or rather the bullhorn, to have their voices heard.
A Kurdish protest cry "zan, zendegi, azadi" has become central to the movement: "women, life, freedom."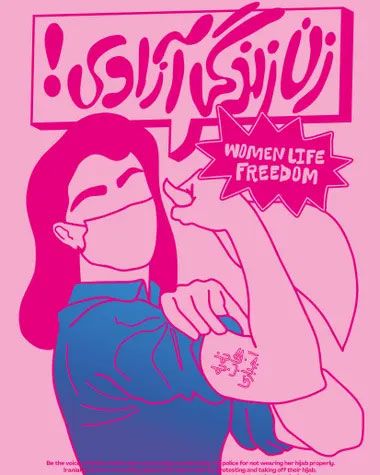 Ghazal Foroutan is a graphic designer from the US who borrowed from Rosie the Riveter, with a headscarf in hand and a tattoo declaring "no to compulsory hijab." According to The Guardian, the artist made this image printable, so it has been used in protests across the world.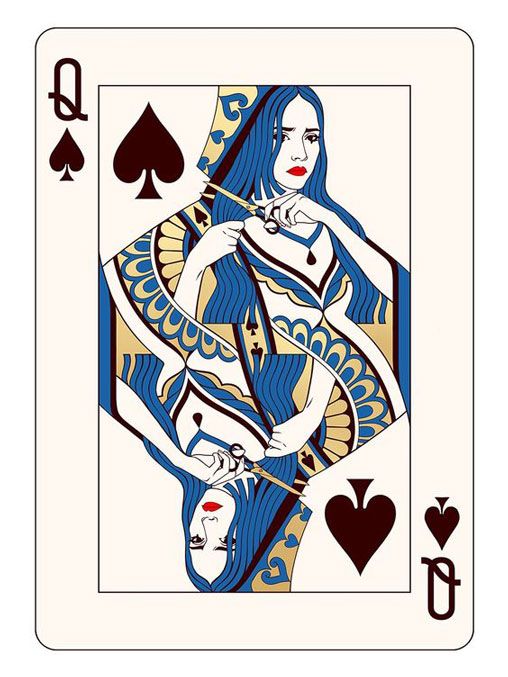 Mahdieh Farhadkiaei used her protest playing card to show a queen cutting her hair in protest, which in Iranian culture is a sign of mourning. This has been a common sighting in the country as women have been cutting their hair at the funerals of those killed by security forces. The police response to these protests has been incredibly violent and the body count hasn't stopped rising.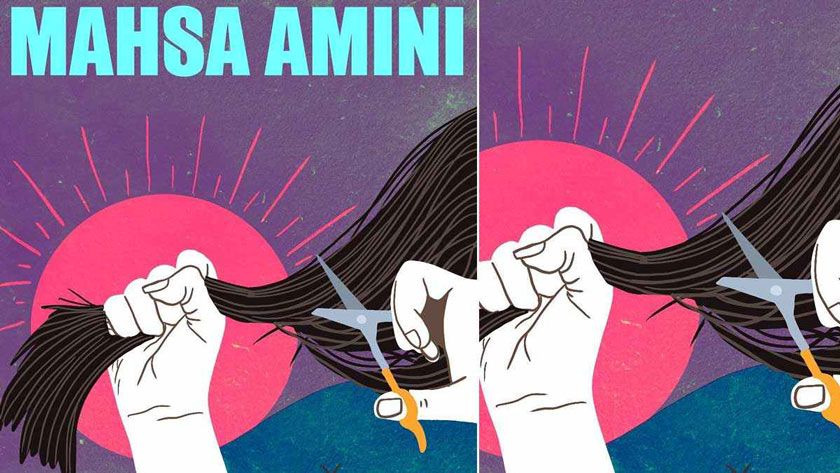 "Cutting off the hair goes against the decades' worth of conditioning thrust upon women to maintain a certain beauty standard. I chose to capture that in my artwork hoping that women all across the world would relate to this powerful act of defiance against a heavily oppressive and patriarchal government," the artist smishdesigns wrote on Instagram.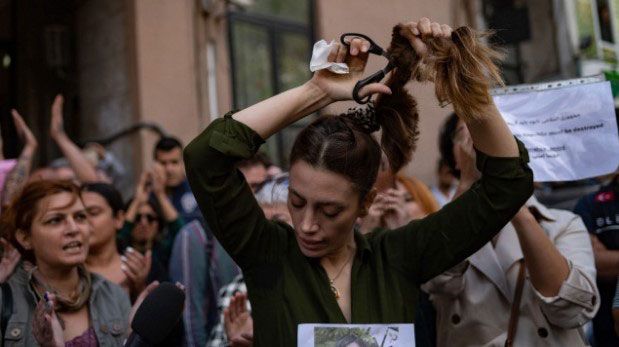 According to Outlookindia, Amini's name and image have been emblazoned on the walls across the country after the Internet was shut down.
"Iranian women have waved and burned their veils, while women all over the world have extended solidarity by posting videos of cutting their hair with a scissor," said Ornella D'Souza from Outlookindia.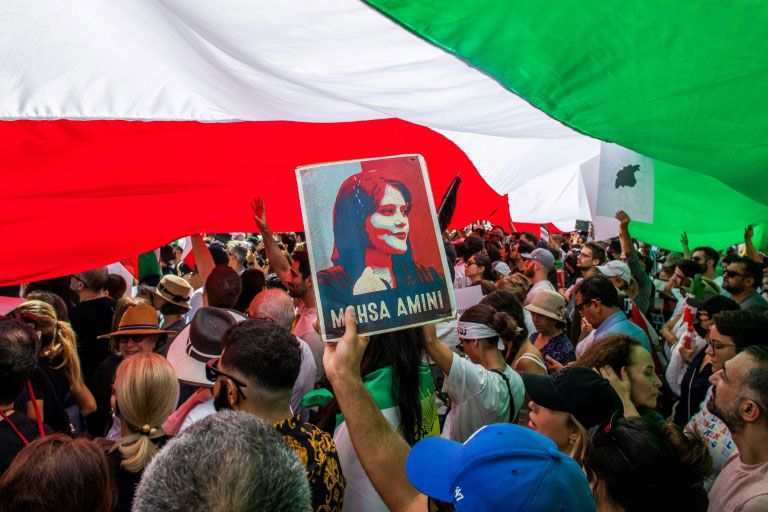 These works are in line with the United Nations Sustainable Development Goal for Gender Equality. The abolishment of the hijab is not the goal of these movements. The violent oppression and enforcement of their use is the enemy—not the hijab itself. Women should have the religious freedom and bodily autonomy to choose to cover their hair or to leave it uncovered—that is true gender equality.