From the early 1890s to the 1990s, the Gasworks Museum, or Müze Gazhane, was a gas house providing energy out of coal for the Anatolian side of Istanbul. The complex was very successful during the Ottoman era until it became obsolete.
When it closed in 1993, the local residents as well as local NGOs, including the Gasworks Environment Volunteers Association, fought against its demolition, leading to its opening as a museum in July 2021.
The creation of this museum deals with many United Nations Sustainable Development Goals. First and foremost is the goal of Quality Education. It offers many different spaces that make artistic and cultural education more accessible to the public. In fact, the whole complex includes exhibition halls, theatre and concert stages, climate and comics museums, a library and a bookshop. It also offers workshops.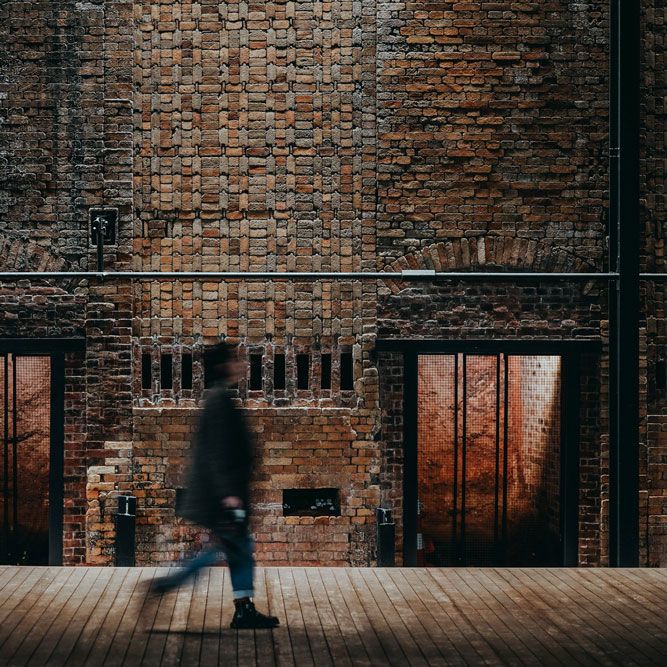 This increasing education and artistic knowledge also permit many Turkish artists to flourish even more and be exhibited, or older ones to reemerge such as Kadri Ozayten, Mustafa Aslier or Gozde Eda Tekcan.
Not only does the Gasworks Museum set an example of making good use of Turkey's cultural heritage, but it also focuses on more environmental concerns, which follows the goal of Climate Action. Architect Magazine describes it as "one of the most attractive and environmentally beneficial examples of human development."
In fact, the museum includes a whole climate section. The lighting design of the exhibition is also hybrid and considerably based on natural light. It is the work of Planlux Lighting Design that works on more sustainable lighting schemes and environmental projects in various scopes and scales.
Finally, the museum also deals with the goal of Sustainable Cities and Communities. This is the case first because of the whole existence of this complex that has been recycled and brought back to life rather than undergoing the fate of destruction, which also boosts the region's economy. But it also applies to the content created by some artists such as Serkan Taycan.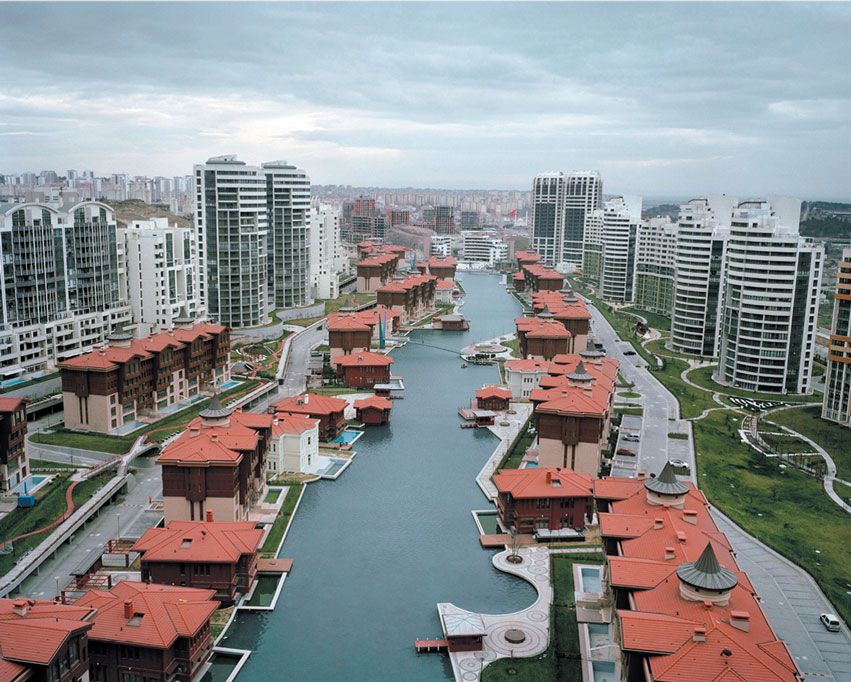 Taycan's art explores the impacts of urbanization and the transformation of the city through photography, cinematography and different research methods. He does this by reflecting on rural environments, Istanbul's peripheries, as well as nature and its interaction with the urban space. Some concepts such as the poetics of space, memory and geography, the historical identity, the right to the city and the bodily experience are also present in his work exhibited in the Gasworks Museum.
Transforming the old gas house into the Gasworks Museum as we know it today turned out to be beneficial for Istanbul on so many levels. Not only does it give more access to education through Turkish culture and arts to the local population and tourists, but it also covers important topics such as environmentalism and urbanization, as much by the way it was made as by the content of its exhibitions.
---
You can learn more about the museum, currently open to the public, by visiting its official website.