Gold Caviar Crew, a Vienna based dance group, is bringing their talent into the dance scene. Formed a few years ago, the group includes four dancers: Jessica, Lolu, Louzy, and Chichi. With their growing social media platform, GCC has worked to spread Afrodance and personal style through shows, classes, and online work. Managing Editor Hannah Chew sat down with the Crew to talk about their work.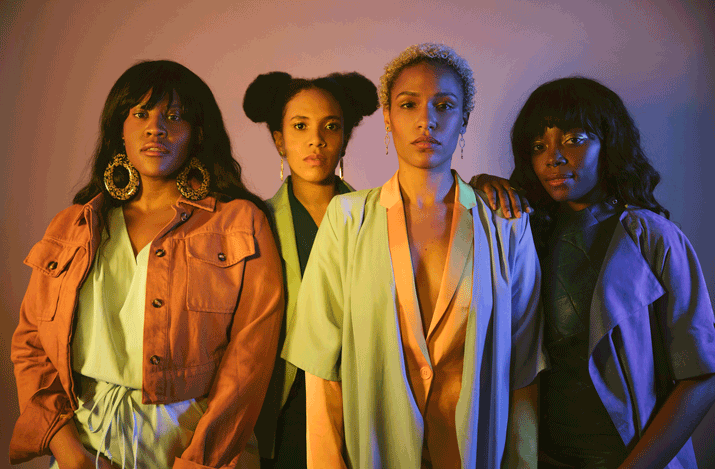 Please introduce yourselves!
Jessica (J): My name is Jessica, I'm 29 years old. My mom is from Austria, my dad is from Nigeria, I was born and raised in Vienna!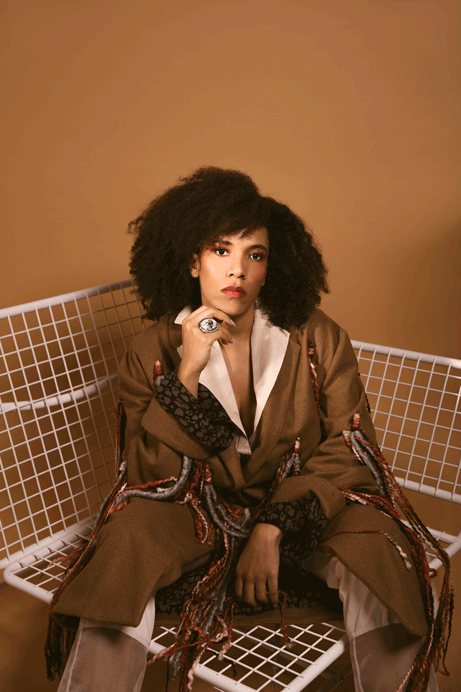 Louzy (L): My name is Louzy, I also was born and raised here in Vienna. My dad's from Cameroon, my mom's Austrian.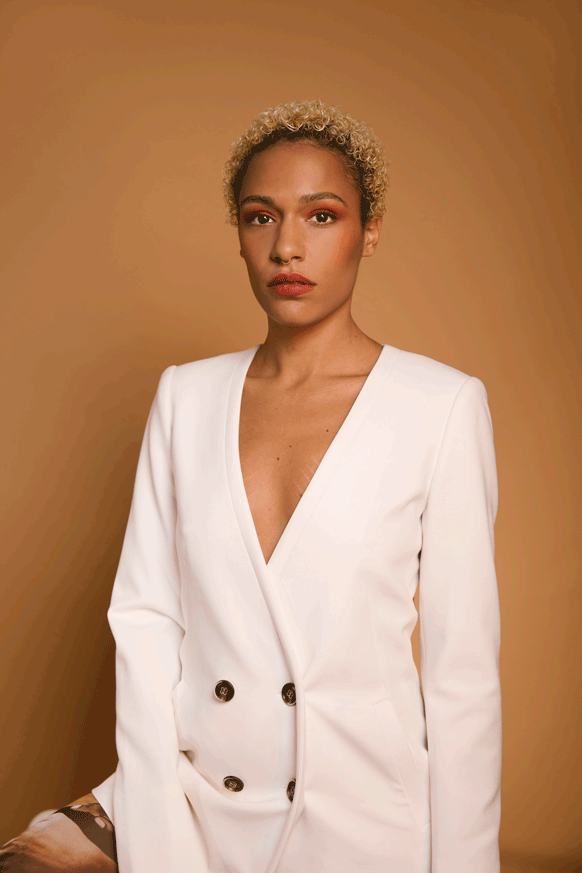 Chichi (C): So, my name is Chichi, I'm 30 years old and also born and raised in Vienna. My parents are both Nigerian.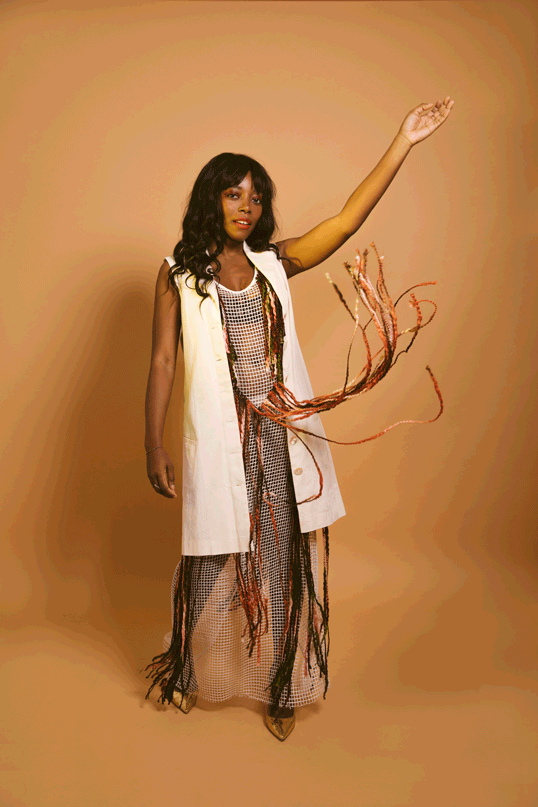 Temiloluwa (T): I'm Temiloluwa, but everyone calls me Lolu and I am 30 years old. I was born and raised in Vienna, but I am originally from Nigeria in West Africa.
J: And we're GCC, or Gold Caviar Crew! We're basically a dance group-
T: And also models, we are basically influencers, which started the moment we went viral.
Where did Gold Caviar Crew begin?
L: We were friends, so we had already known each other for a while. We started dancing in this formation together in 2017. We've all been dancing forever. Lolu, me, and Jessica had one dance group back then, we were the Soul Black Sisters. Chichi and her sister and their friends also had one dance group until we formed this group as you see right here in 2017.
T: We've been dancing for years mostly for fun,  on weekends or just anything we could audition for, from dance contests to music videos. We got more requests and through Instagram as Afrobeats got more popular. People were asking if we could dance for a music video or if we could even teach. Once we started teaching, I think that's when we really formed our group.
J: We all actually used to work full-time or part-time, and I was always like "dance is just a hobby." There was even a time we had to pause as a group because some of us were studying abroad, but people were asking why we stopped and encouraged us to continue because we were actually good and there's not many dance groups in Vienna. Then a friend of ours that has a dance studio suggested we could do something together like a collaboration and that's how we started!
Tell me about your art backgrounds, where do you get creative inspiration?
L: I like drawing, I used to draw a lot back in school, and I had just started doing my own thing when I lost it for a while. I started again when I broke up with my ex-boyfriend in 2016. Besides my normal day job, I'm also a model and I love doing photo shoots and fashion.
J: I'm actually a video editor and a motion designer. I started to draw and take pictures, and I was into photography, but I wanted to do more. That's when I started to record and cut videos, try some animation. I play piano, but not as frequently, and I'm trying to do it more now.
C: I'm really into travel photography, that's what I'm doing most creative-wise. I am also into interior design, and trying to recreate spaces as a form of art.
T: A few months ago, I started a keyboard class, so I'm currently learning how to play keyboard. I do love music a lot, not only the instruments, but also producing music and writing lyrically as well. Since we have a lot of musical artist friends, this is a major thing that I would definitely want to continue.
L: I think dancing is already a part of us, from our parents to our culture. I wouldn't call it a hobby or a profession because it's something we just do, it's natural.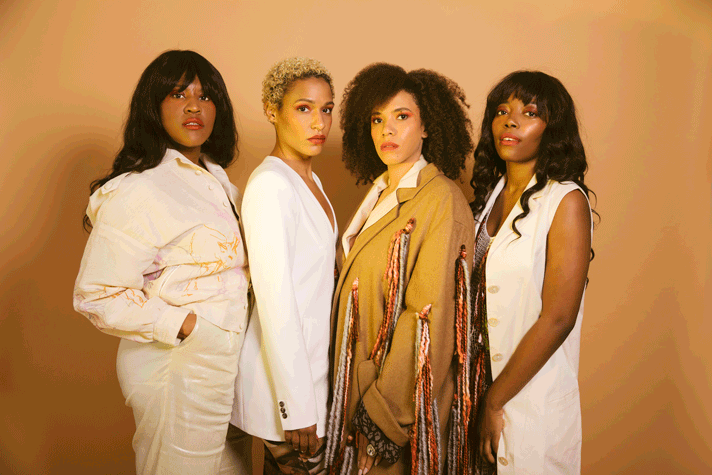 What has been your favorite project to work on so far?
C: I think for me, one of the biggest things was when we all flew to Nigeria because it was our first big project. We didn't expect it, we were like joking that it wasn't serious. Everyone we met was so nice, and it was a really great experience for us.
L: I don't even know, it started with the fashion show we performed at in 2018 in Vienna. I think that is actually my favorite moment because it was where we went viral and we didn't expect anything that came next. Everything that happened after that has been so amazing, and I think we're all really grateful.
J: I loved everything that happened. After the fashion show, we were so overwhelmed. We went to Nigeria, and then after that we went to London then to Berlin. We absolutely loved every project.
T: We also did a collaboration with a hotel this summer, where we went to different places and they filmed us performing. That was a lot of fun for all of us.
How does activism and social justice play a role in your work?
T: I love this question! If you look at our Instagram page, we are not people who would be quiet if we don't agree with something. During the Black Lives Matter movement we promoted the demonstration that went down in Austria. In Nigeria last month there was the massacre that we talked about online, and we also promoted the End SARS protest in Vienna. Check our Instagram stories, we talk about things like the recent terrorist attack in Austria, and try to share voices and stories.
J: We also try to share what's happening in Africa, and things people don't know about.
T: I don't think we'll stop sharing these things, and maybe there's even more space to help because we have an audience. We don't want our followers to think that we're silent on topics like this.
C: There's a lot going on in the world and we all should be aware of that. A lot of us live in a bubble, and there's so much more out there, and I feel we need to emphasize those voices.
Which of the UN's Sustainable Development Goals do you relate to most?
J: For me it's #4 Quality Education, especially after seeing the End SARS protest. You can see people are still in that corrupt system, and need better access to education.
L: I think I would go with #6 Clean Water and Sanitation. It would be good for many people, and it's a basic need.
C: I guess I would say #2 Zero Hunger. I believe people will do a lot if they're hungry, like manipulation and violence that happen when they're fighting for the bare minimum.
T: I'm for #16 Peace, Justice, and Strong Institutions, because there's many unjust systems. I want people to invest in this, because as you can see right now, there's no peace in so many countries. I think this will also help people long term.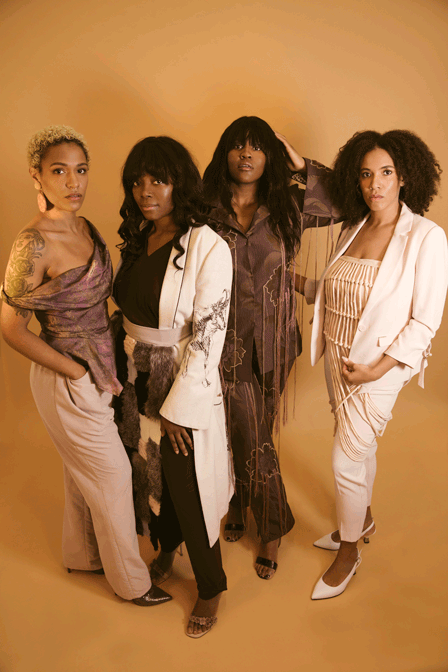 What causes are you passionate about right now?
T: We mentioned this before, but we really support the End SARS movement in Nigeria. Finally young people in Nigeria have decided to protest against the bad governance, police brutality, lack of education. The Nigerian government hid palliatives from the citizens that were given from other nations to help the COVID-19 situation. People have protested and demonstrated against mistreatment. We just want to spread some awareness.
L: People should have an eye on Africa, especially in countries like Cameroon, where most people have no idea what's happening over there. There's the Anglophone Crisis, and the government is trying to shut down English-speaking people. Only around 20% of people speak English, and they are threatened or harmed. When they go to court, judges will only speak French, and schools don't teach any English, which really limits their options. It is crazy because they are all Cameroon's people. I think Africa has a lot to work on, and I think it's important that the first world starts to look at these problems.
Do you guys have any advice for young creatives?
L: Just do it. Artists use what's in them to create something new, and I feel like everyone should have the chance and the platform to express themselves. Don't think about it too much, there will be people that will like it and there will be people that won't. Don't be afraid to just put your stuff out there and do whatever you feel like doing.
C: Don't be afraid that you're not good enough, people will watch you. I think it's about personality and what helps you to grow.
J: Talk to your friends! They can support you, help you, give you good feedback to improve yourself and improve your skills. Practice all the time, you just get better if you practice.
T: What I would like to say to the other creatives and young innovators is that they should never give up. If you really knew how long we've been dancing, and the amount of love we gotten, it's crazy. We just continued dancing no matter what, not with the aim of being the best or being number one, but just with passion and love, and this is how the blessings came upon us.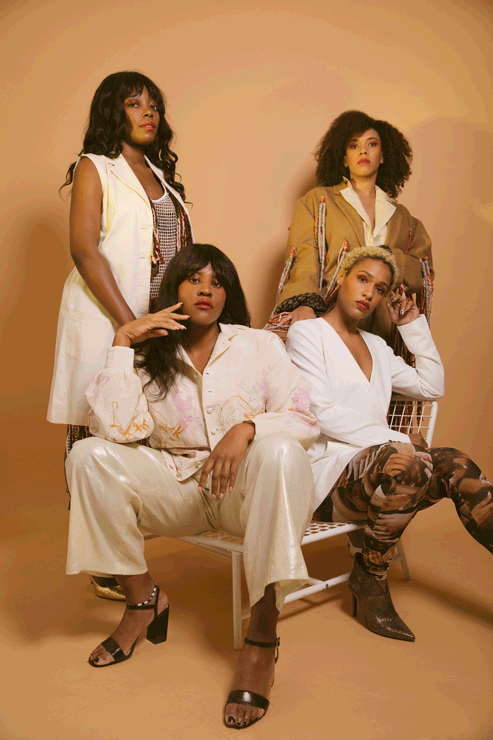 Any final words?
J: First of all, thank you to Arts Help for reaching out to us and sharing our video on your platform.
T: Thank you to our family and friends because they've been supporting us since day one. And to everyone else that supported us and who is still supporting us: thank you very much, we all love you and we'll keep you on our journey!