Construction technology corporation ICON joined forces with the architectural firm Lake Flato to 3D-print a residential home in Austin, Texas. House Zero is a 2,000 square foot, climate-responsive, single-family home. Through its innovative construction and technology, House Zero embodies the United Nations Sustainable Development Goals for Sustainable Cities and Communities as well as Climate Action.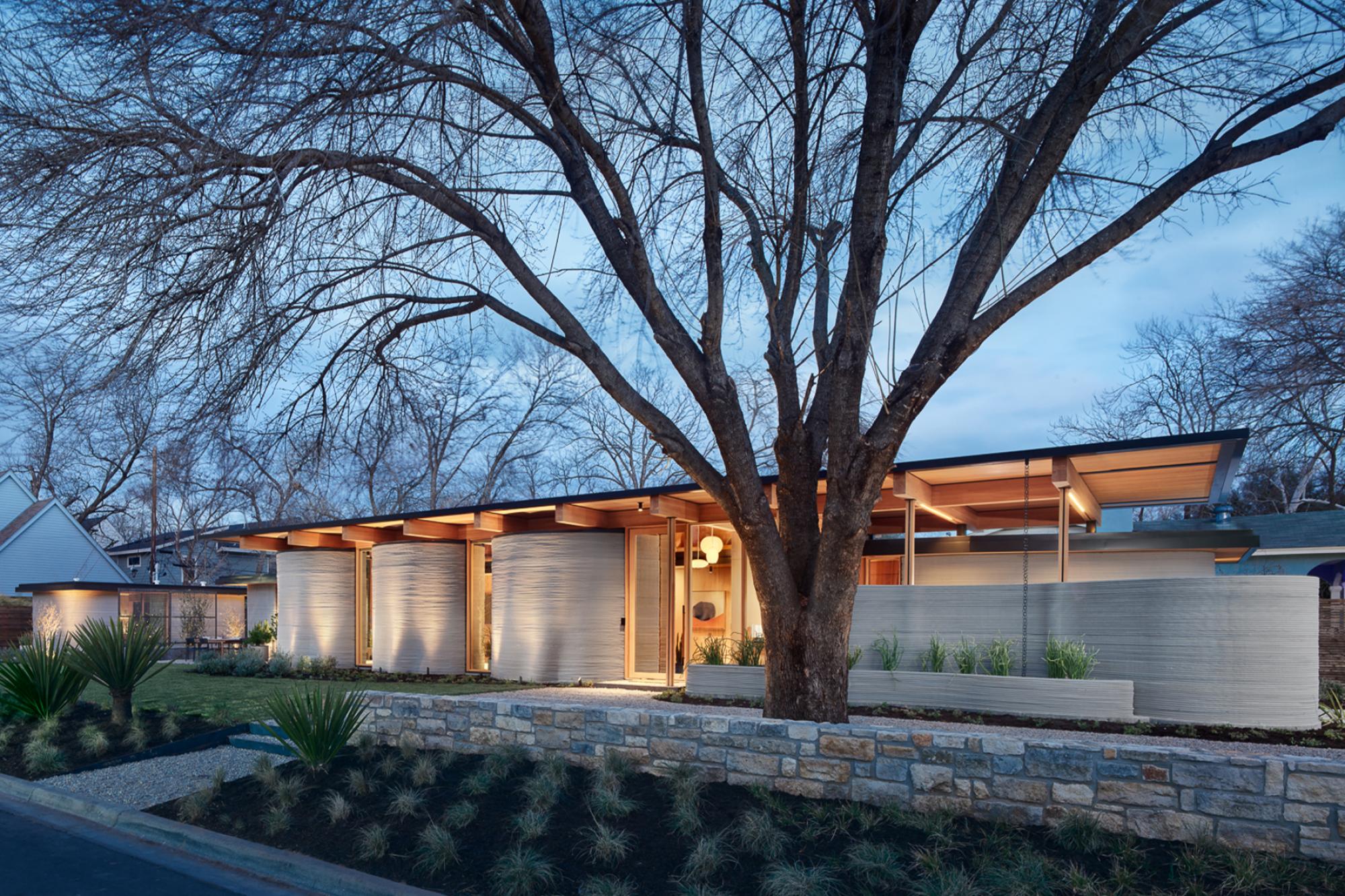 House Zero features exterior walls 3D-printed using ICON's Vulcan construction system, an innovative engineering design that mechanically dispenses layers of material to lay the structure of the home. The Vulcan printing system saves time, waste and cost. 3D-printing homes and other residential structures allows for faster and cheaper construction than traditional methods. The ability to print materials on-site also increases the building's sustainability, bypassing the need to import additional structural materials. In addition, its improved insulation saves heat.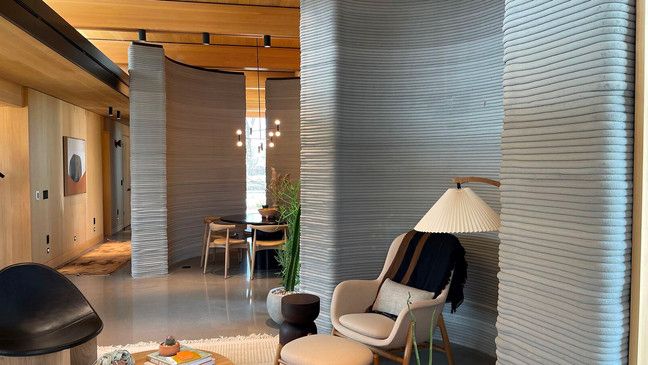 Made of a material the firm calls Lavacrete, an air-tight, cement-like substance that offers better insulation than traditional options, the exterior walls took ten days total to print. Lavacrete is printed by the 3D-printer onto steel-reinforced walls, forming the basis of the home. The soft curves of the walls echo ICON's biophilic design ethos, creating a fluid and curvilinear pathway through the structure. On the interior, the Lavacrete is complemented with rafters, interior walls, and roofs made of wood.

"Houses like this are only possible with 3D printing, and this is the new standard of what 3D printing can mean for the world," says Jason Ballard, ICON Co-founder and CEO.
"My hope is that this home will provoke architects, developers, builders, and homeowners to dream alongside ICON about the exciting and hopeful future that robotic construction, and specifically 3D printing, makes possible."
House Zero was completed for the SXSW design fair in Austin, and there are currently no plans to sell the home. ICON hopes that House Zero will become the first in a new generation of homes and structures designed to maximize the opportunities of 3D printing. Ballard also gave a talk at SXSW, discussing how robotics and developments in material science could address the housing crisis and implement sustainability.

Learn more about 3D printed homes here and watch a video tour of HouseZero here.