Katharina Hingst is a Berlin-based independent filmmaker who has worked on various commercial and personal projects. She brings a strong, uniquely bold female voice to the film industry, and has released multiple pieces as a budding directress. As she continues to develop new work, Hingst's distinct style and strong visual approach to storytelling has proven that she is a talent to watch and a force to be reckoned with. Editorial Coordinator Hannah Chew sat down with her to discuss her artistic journey and future projects.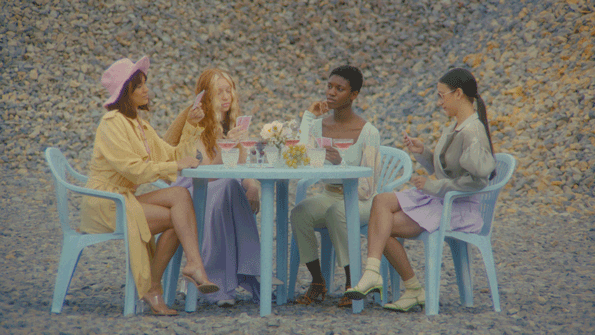 What is your artistic mission?
I think my mission is deeply rooted in the lack of accessing my own emotions in daily life, it's a way to interpret  other people's emotions because I think I'm more empathetic. Film and art creation are not just to make other people feel things, but to make myself feel, art is always therapeutic. I use art to touch on subjects that may be difficult to comprehend as just facts, being able to reinterpret reality and access heavier  topics through art at a deeper level equally fascinates and motivates me to create.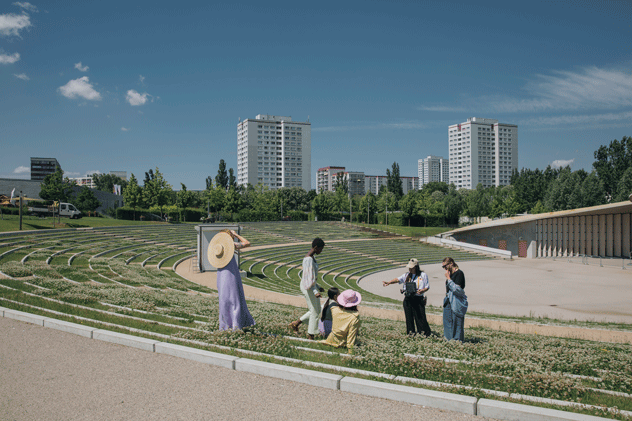 As a directress and filmmaker, what did your artistic journey look like?
It was quite a journey. My background in film started with climbing the ropes as an assistant director; as I don't have a classical film school education. For me, my journey  was to follow open doors and occasionally kick down a few if they didn't open right away. Whenever I saw an opportunity I took it, even if I didn't know what it would lead to at the time. After finishing my studies in marketing, I then worked as an intern and copywriter at an agency. I quickly decided it was not the right fit for me.
By default, I fell into the shooting on the commercial side and interned as a production assistant in Berlin, where I got to work on a lot of international commercials. This is where I learned all my basics from using a copy machine to sending proper emails; doing all the admin work for different departments on set helped me understand the different sides of filmmaking. It opened me up towards what I wanted to do, and I decided I wanted to work closer to where the action happened.
I started my next  internship at Studio Babelsberg and got super lucky to work with Wes Anderson on The Grand Budapest Hotel. During this job, I convinced the 1st Assistant Director Josh Robertson to take me on set as his runner - he did and took me under his wing after, made me part of his AD team and brought me to London where my career in film began. I got very lucky learning from the best as Josh Robertson became an important mentor providing a safe and kind environment for us to grow which can be rare in the competitive Hollywood film scene.  My years on set as an AD became my film school equivalent.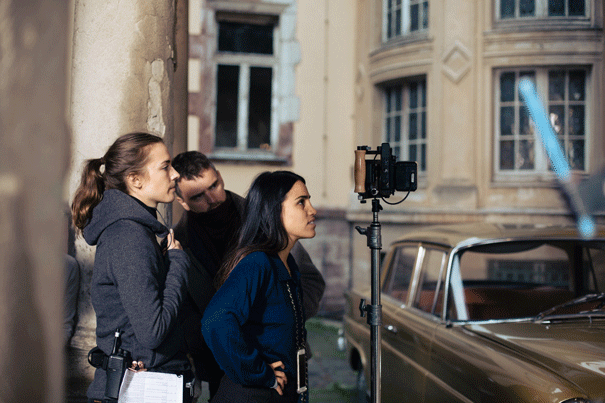 I eventually got an insight into every side of production. I understood that if you worked really hard and did your best and gave it your all and things always lead to another path. I found that my desire to make my own films kept growing.
With the studio scene, it is difficult to find purpose; they are based off of box office success often lacking depth in story development and representation which began to bother me. After years in production I knew I needed to be brave and cut ties in order to explore my own path in directing.
It came with the common fear and imposter syndrome that I am not meant to be where I was, that I could lose my right to be here, and I always have to satisfy this and that. I had to find confidence in myself to reveal my personal work. Art is always personal and intimidating but it's worth pushing through your fear.
What has been your favourite project so far?
I feel like everything I've done so far has been a favourite in its own right because I learn so much with every project. I'm never 100% happy with my work which keeps me motivated to grow and push for more. My most significant  project is probably my first film, Bloody Hell - it made me overcome my fear to create and forced me to leave my comfort zone which ultimately led me to where I am today, getting to make films instead of excuses.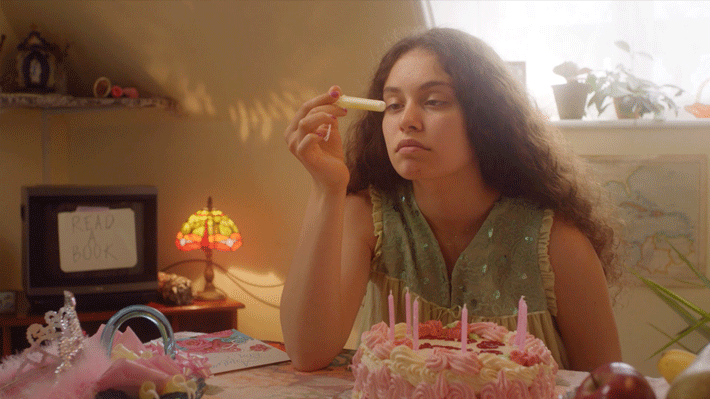 I think understanding your progress and timeline are also important. I often look at people I admire and compare myself to them which leaves me feeling like I'm not good enough - I've recently stopped doing that because comparing yourself to anyone in art or life just diverts your energy for no reason - it's great to have idols but don't forget that they all took their time to get there, so take yours.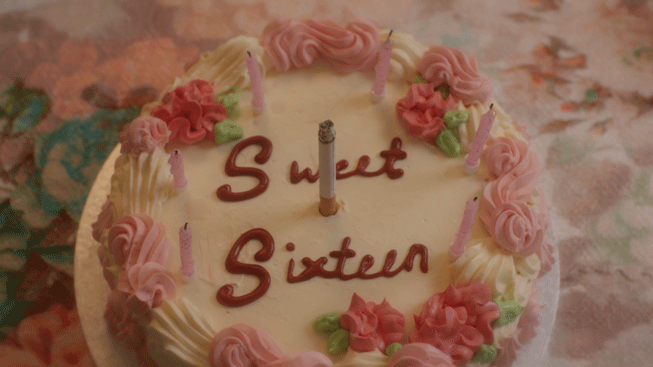 While every project has a piece of me because I dedicated my work and time, and put some of "me" into it, this first one was the most important for me. We did it on the PMS period topic, which was not a thing people wanted to talk about. In the beginning, I felt ashamed, but that's also why I wanted to make it. I shouldn't feel embarrassed because it's taboo. It's important because it's so personal.
Watch Katharina Hingst's Bloody Hell:
How does your personal background/history inform your art making?
I think it's been an interesting process that I'm still exploring. I am adopted, it's part of who I am, for a long time it wasn't a big deal and just a story I told. Now that I'm working on art projects, it has become really important to my upbringing and my making. I grew up and did not fit in anywhere, and I never felt complete because my background is so scattered. I was always looking for my exact roots, I spent my 20's chasing myself, I was restless, and I couldn't really stop.
I couldn't stay in one place for too long, and I kept moving and finding adventures that made me feel alive. I lived in Puerto Rico, travelled to Brazil and lived in the US. It was there, for the first time, I was being put in a group based on the way I looked. My identity was decided for me, and it was very disturbing in the beginning. In Germany, my education was focused on being hyper-aware of not being racist because of German history. I considered myself very aware of my country's heritage and tried to be as open-minded as possible but when told that I was Latina it also made me feel good because I was accepted amongst people that looked like me and it felt like I belonged.
Recently I came to a new conclusion, especially with the Black Lives Matter movement. It brought up my own personal thoughts and memories of being in a surrounding that is very white as a brown girl, adopted to a German-looking family. Now with my work, I am  trying to be extra mindful of appropriation and trying to find a respectful approach to storytelling. I try to ask myself, "am I taking someone's moment to talk about their own experiences?"
Institutional racism today is something that makes me feel powerless, but I've learned my films are my power. I am not rich or a politician or a lawyer, and I would love to have the skill to go out and help directly like the ACLU who I admire, but with my films and narratives, I want to help draw focus to issues that people don't pay attention to.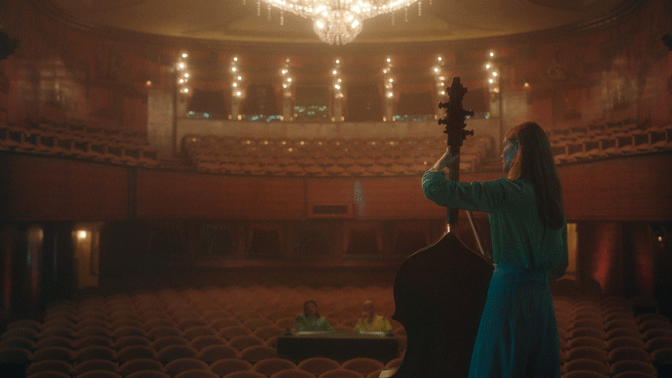 Any advice for young filmmakers, especially those with imposter syndrome?
I'm not that experienced yet, but I have gotten to work with amazing mentors. The most important thing is that no matter what you do, you have to give it your everything. Even if it's the most ridiculous task, do it with absolute dedication.
Know that everything you do is meaningful and you have to start somewhere, hopefully with an open mind - take everything as a learning experience. It is such a blessing or privilege for someone to be an artist or get to do what we do.
Enjoy the journey, part of making art is learning how to create, and that requires growth and pain and the highs and lows of life. Don't be too hard on yourself, control your own judgement so that it's productive and not destructive.
To get into film, just try all departments, film is not a one-(wo)man job, people come together with different skill sets and just learn. As a director, you need to learn what everyone else is doing and how it works. The core of every creative project is the people around you who give you infrastructure and provide all the elements of filmmaking. Assistants and runners are the unsung heroes of every job. There is no film without assistants. When you start as a runner, remember that everything is an opportunity to meet people, and they won't forget you if you are a hard worker. I think it's really easy to see true colors, and nothing but kindness has a place on set. As long as you keep moving you're on track and detours are what makes the journey fun.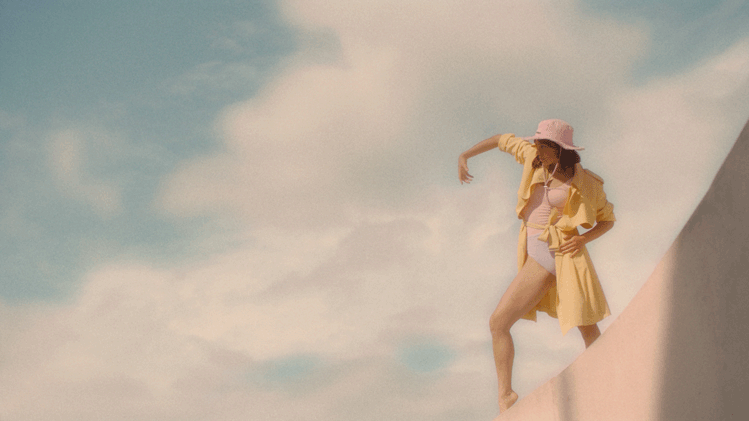 And last but not least: I know that it's much harder for people of colour to get into the creative field. In the beginning it's all about access and for some it's much harder to gain access than for others. My experience as a filmmaker is that every single job is valuable along the way. I cleaned hotel rooms, waited tables, and restored  coral reefs before directing films. Don't ever think your job is not art. Even shitty jobs are art, it will make you unique, it's all part of storytelling, it's shaping your life, and it will benefit your creative journey. These experiences will give you perspective and creative resources other people won't have - use them when the time has come to share them. Don't ask for permission, don't wait for people to find you, create your own access and opportunity - social media is a great place to start - YOUR VOICE MATTERS!
For more information on Katharina Hingst:
Katharin Hingst is represented by Modest Department:  https://modestdepartment.com/directors
Instagram: https://www.instagram.com/katharina_aries/
Other Work: