Kent Monkman and his gender-fluid alter ego with the witty name of  "Miss Chief Eagle Testickle," present colonialism and Indigenous people from another perspective. His works allow viewers to see the history of Native people during the colonial times from a parallel perspective. He adds a bit of satire and comical notes to his works in order to convey a different "story." "Those of you who are our people know that we have many different kinds of stories, for learning, to guide us forward, sacred stories, and of course âcimowina, true accounts like this one (although I do like to add a little something extra to make my stories more interesting)," claims fictional character Miss Chief.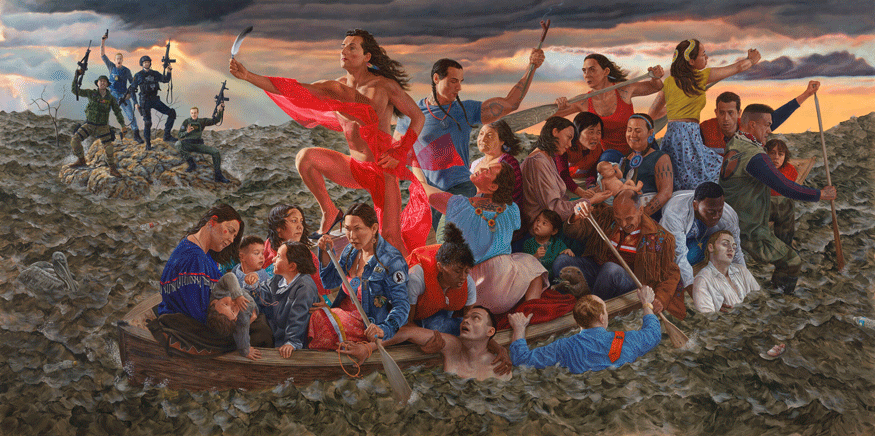 Monkman's art shows the present and the past of Indigenous people and the interactions between them and settlers. It confronts the colonial narratives imposed by the European colonizers and celebrates the long and distinct history of his ancestors. The audience can always find Miss Chief appearing in his artworks who is a spirit that travels through time and space rewriting the stories. Currently on display in the Royal Ontario Museum, she is a joyful presence on the majority of his artworks from the exhibition "Being Legendary."
"I am Miss Chief Eagle Testickle. I am fluid with many forms. I am legendary. This is my story. Some of it is true. Much of it is truer than your truth…"
The artist's installations let observers get familiar with the culture and the past of the Native people, who picked herbs, sang songs and lived normal lives here long before colonization happened.
Kent Monkman is a Cree artist who grew up in Treaty 5 Territory (Manitoba). His works explore the issues of colonialism, the complexity of Indigenous people's experiences and sexuality. Monkman's art is relevant to the United Nations Sustainable Development Goals as it reflects upon Sustainable Cities and Communities, as well as Reduced Inequalities. He gained popularity after his works were displayed in the Met in New York. Now his works are on display in many major art galleries like The Metropolitan Museum of Art, The National Gallery of Canada, Royal Ontario Museum and others. Some people find his art controversial and criticize him for using mimicry. Others visit his exhibitions and admire the masterpieces.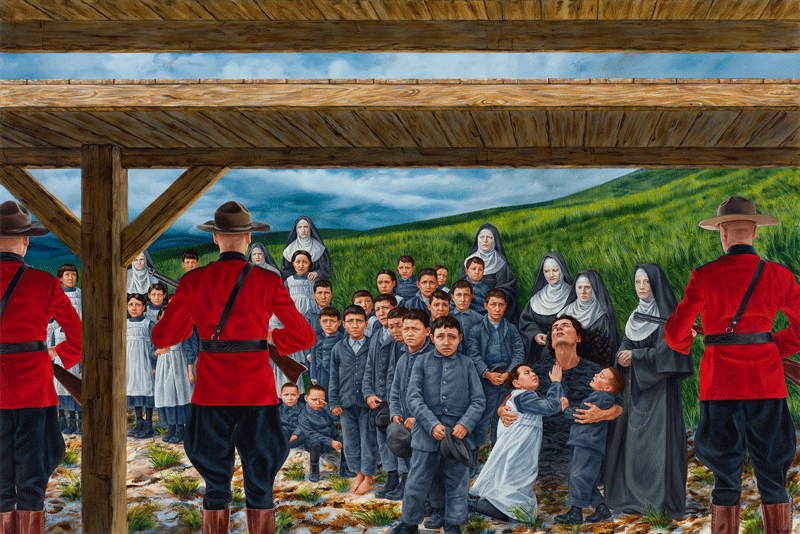 If you would like to learn more about Kent Monkman, visit his website or follow him on Instagram.