Anthony Isaac, known onstage as Lonely Boy, knew he wanted to be a singer ever since he would duet with Whitney Houston in front of the television as a young child.
Now an artist in his own right, the Ottawa-based singer is enthusiastically arriving on the music scene, ready to share his unique R&B sound with the world. A few months ago, he had the opportunity to do so as he performed in the Everbloom Virtual Music Festival organized by Canadian nonprofit and Arts Help partner Waveland.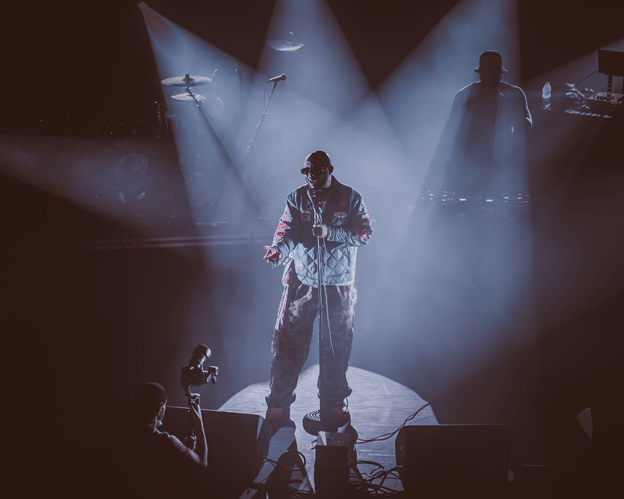 On November 18th, Lonely Boy released his debut EP called LONELY PPL Vol. 1— the first of three volumes. The tracks featured on Volume 1, "October", "Only Only One Night", and "Sussex Drive", explore themes of love and heartbreak with atmospheric vulnerability and immersive sensitivity.  

In an interview with Arts Help, Lonely Boy spoke more about his craft, his inspirations and his experiences as an up-and-coming artist.
---
Different artists derive inspiration from a myriad of sources. What is it for you that sparks your creative process?
What sparks my process, to be quite honest, is solitude. As much as I am extroverted, I very much love being introverted — I love being by myself.
I'm a really romantic person, so I build a lot of inspo when I'm listening to songs about a great love that's lost, or a great love that is found, and the joys in between. I think that's what inspires me.
My room is dark and I have these LED strip lights that I turn to a specific colour, and I just sit in that — I wallow in that — and sometimes I'll stay in this space for like 72 hours straight and not leave and just really be with myself. Then, I go out and I experience life a little bit, and then I go back into my cave and I just piece things together. That's usually my creation process. I just like to be alone, or just have one other person with me.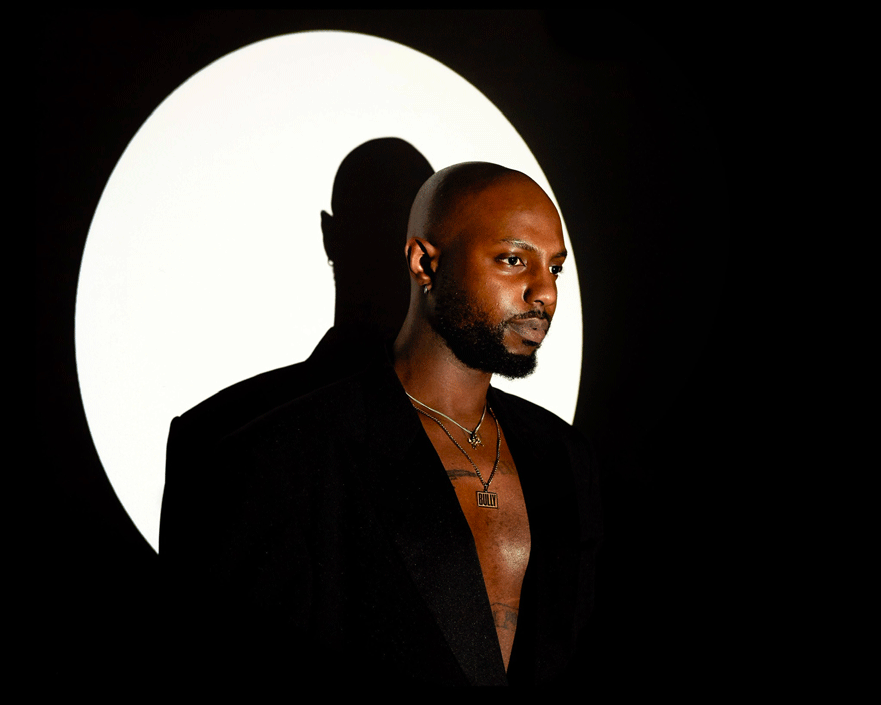 Is that preference for solitude where the name Lonely Boy came from, or is that just a coincidence?
It's actually just a coincidence. Lonely boy actually was derived from a point in time where I was completing my undergrad, and I just felt like no one could understand me — just no one. It didn't matter how I tried to express myself, I just felt misunderstood. I just felt like a lonely boy.
I feel like a lot of people do feel very lonely, although it's very busy and we have social media and stuff. That sparks a lot of ideas and thoughts, and I think it's just really nice that I was able to create something that's bedroom music. You close your door, you put on your headphones, or you have a good sound system — and you're in it.

You participated in the second round of Waveland's Everbloom Music Festival, what was that like for you?
It was surreal. First off, in 2021 I basically had no music out. I was still rolling off of a song that I dropped early before the pandemic came, and I told myself that in 2021 I was going to do as many virtual festivals as possible. I was so surprised that Waveland was like Yeah, we would love to have you in this second round of performances! I was shocked because I had never experienced something like that.
I think coming from Ottawa, we tend to be overlooked and overshadowed compared to places like Toronto or Montreal. I wanted to insert myself in those musical conversations, in those spaces, so being able to travel to Toronto just to record some music and sing live, or virtually I should say, I think that was the greatest feeling. It gave me a confidence boost and also helped push my repertoire, so I'm really thankful that they selected me. It was a really great experience.
Waveland, as you know, is a nonprofit music organization geared toward empowering the Canadian music industry. Why do you think it's so important to have a platform dedicated to Canada-based artists?
I think a lot of the time we mirror America. I feel like sometimes people perceive us as the little brother. Canadian music isn't just grassroots music and Drake and Justin Bieber. There's a lot of Canadian artists who like to meddle, and do two genres, but we don't necessarily have the place to do it, so by having organizations like Waveland, overall I think it allows for that conversation to take place and for people to get noticed.
They were one of the first organizations to notice me as an artist, and because of them it made the transition from me being unheard of to me having press coverage and having my album being received so well. It definitely opens up the conversation and the space for it.
I don't necessarily like being compared. Canadians are different. Artists from Ottawa are completely different to what you're hearing in Toronto to what you're hearing out West. The fact that they [Waveland] want to hear other artists outside of certain areas makes me feel compelled to do my best at what I'm doing. I definitely think it's important that Canadian organizations remain funded, because that actually pushes culture.
Let's talk about LONELY PPL Vol. 1, your EP that was just released.
I feel like it the perfect time to just tell my story. When I conceptualized this project it was right in the heart of the pandemic. I was stuck at home, and I decided that I really wanted to take it seriously.
People want to know Why are you singing? It's cool to have a cool voice, it's cool to sound nice when you're recording, but why are you doing it? The purpose behind that I didn't have for a very long time in my life. I only got that when I got out of my first serious relationship. I think that has impacted me in such a way that I had to document it. I was grieving something, and I didn't know how else to do it.
I feel like as I deliver these volumes, you will see ups and downs in the way that I profess my love. Men don't really have the space to be vulnerable. That brings up a lot of toxic habits in men, and I'm someone who experiences those. I'm also someone who exhibits these things and I think that making this project was a good form of therapy as well.  
What are you most excited about with this EP?
With this project, I'm doing a docuseries where I'm filming people in the arts. I'm filming queer couples, trans couples, filming individuals that come from a bunch of marginalized communities, and I want to know about their first time getting their heart broken, what that felt like and what they went through. I definitely think there's room for this conversation. It's predominantly heterosexual and I want to show that in this day and age theres a vast community of people who need representation who need to be heard, and I'm giving you quality R&B music thats also showing you the reality that's in our world today.
I'm a big fan of film and a big fan of music and fashion, and I get to combine all three. That's what I'm really most excited about is just delivering the assets as they go and showing you what came from my brain.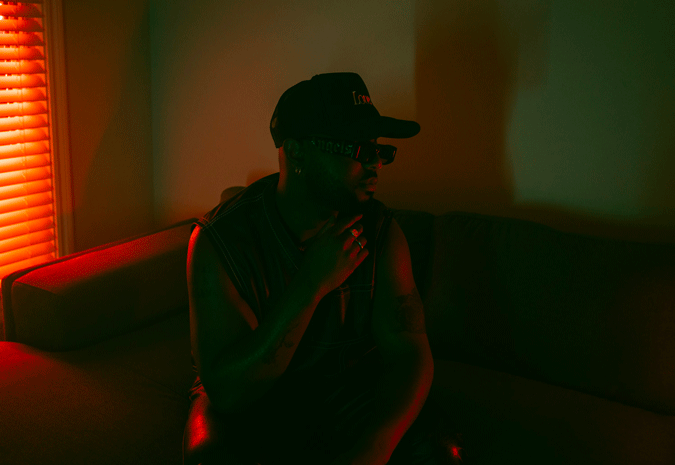 What advice do you have for people who want to be an artist?
Here's what I'll say: It actually starts from within.
It's really hard to visualize or see it because of how society wants us to not follow our passions or the things that make us feel alive. Now, you have to believe that you have it.
Once you believe in yourself, you make a plan. Once you make a plan, you shop it around, but you're shopping to specific individuals that want the best for you. Not everyone generally wants the best for you. And when you do that, you work at it day and night. And you just dedicate yourself to organization and time management.
To be an artist and to get into music is just about you having the drive and the passion to do it. It doesn't matter what anyone says. If you know that you're willing to put in the extra hours, it doesn't matter when — do it.
Believe in what you do, have conviction, be very proud of it, don't be afraid to make mistakes, don't be afraid to be vulnerable about it. It's your art, so it's a part of you that's very intimate. Don't be afraid to show that because that's what makes your music or your craft special. Don't let fear consume you. Fear is the biggest waste of time.
It's not about what you can't do, it's about what you can do and how you're going to get there. No one said that it was easy. It's about your dedication to what you want, and I stick by that. I stick by that wholeheartedly. I want everyone to be happy in their truest form. That's something that we tend to forget because of responsibilities and societal pressures. I think that everyone is capable of being really great if they want to be.
---
To listen to LONELY PPL Vol. 1, check out the various listening platforms here.
You can also listen to his music on the Lonely Boy YouTube channel, where he just released a music video for the song "Only One Night".