Minouk Lim's installations bridge the gap between North Korea and South Korea by exemplifying the pain and tragedy of Korean War, and the widespread propaganda that followed. She forces the viewer to shed their biases and learn to question the past.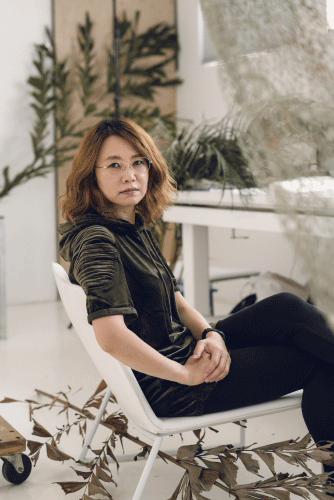 Born and raised in Korea in the 1960s, Minouk travelled to Paris to explore art and music. Her experimentations with underground music, especially techno, in Paris and Korea helped her understand music's power of bringing people together and its use as a "powerful tool for ideology."
Minouk's work aligns with the United Nations Sustainable Cities and Communities, and Peace, Justice and Strong Institutions Sustainable development Goals. These Goals critique the need for a coalition of sustainable housing and institutions pushing for peace for communities so that people can live in peace, rather than be forcibly displaced because of the housing crisis or war.
The Peace, Justice and Strong Institutions goal specifically mentions that the number of people fleeing their countries is growing at an alarming rate and the need for an "effective, accountable and transparent institutions at all levels" should be the priority of all political parties.
Emphasizing the urgency of public activism to tackle the rapid urbanization crisis and the power of music, Minouk created New Town Ghost (2005).
A young female poetry slam performer and a drummer travel on a pickup truck in Seoul's Yeongdeungpo district while it is being demolished to clear the area for a new high-end development set forth by the Seoul Metropolitan Government. New Town Ghost became Minouk's breakthrough work.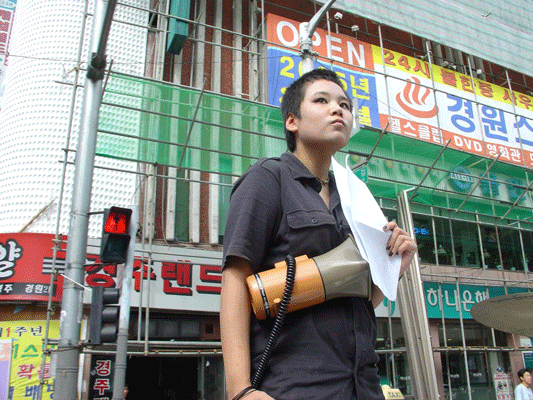 Minouk is highly critical of displacement of people for redevelopment of areas. The then Seoul mayor Lee Myung-bak's redevelopment plan, now a failed 'new town' policy, displaced more residents during the construction process and divided public opinion.
The rapper shouts, in her megaphones, lines such as "Oh, my complex...Oh my housing-commercial complex...I have nowhere to go. I'm a new-town ghost."
Minouk exposes the contradictory dynamics of the city; the everyday lives of the people, the capitalist neoliberal economic system pushing those people to urban cities, rapidly transforming landscapes, and a desire for a better future, which Minouk says is "simply delusional."
While talking about her past, Minouk explains how she feels like a "ghost" while thinking about the Korean War.
She says: "In 1987, when other college students were rallying against the authorities in demand for democracy, I made my daily commute to and from my studio [...] with canvas in hand. When other students were being tortured by the authorities, being struck with tear gas and losing their lives for the cause, I read Baudelaire and Camus, and did nothing. [...] Shortly after, I went to Paris. [...] That was the year of the Seoul Olympics, and I became one of the first to benefit from the government's lifting of the overseas travel ban for Korean citizens. I still stand like a ghost in the midst of all this history."
Another installation that interlinks past with present, Minouk's poignant three-minute video projection The Possibility of the Half (2012), is played on two massive screens. Each screen displays public mourning of political figureheads.
One showcases the aftermath of Kim Jong-il, former Supreme Leader of North Korea who died in 2011, and the other screen shows Park Chung-hee, former President of South Korea who was assassinated in 1979.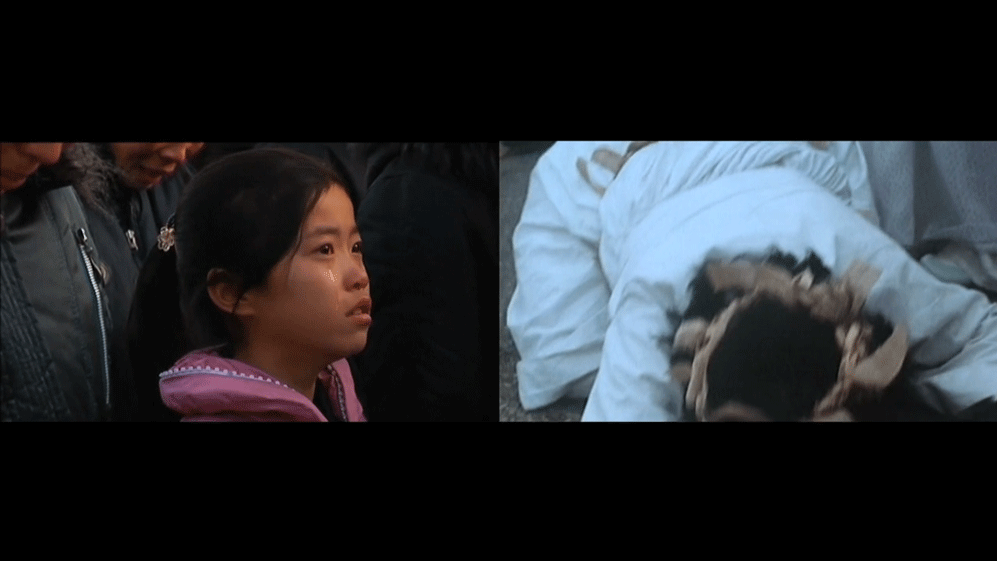 The video collages countless crying faces, people with arms raised trembling, people with bowed heads, and a shot of a small girl crying with tears flowing down her cheeks adjacent to a woman quivering on the floor on the other screen.
The video also shows footage of a sunset, a nuclear bomb's mushroom cloud, and Minouk burning a printed photo of a mushroom cloud. Watch the trailer on Minouk's Vimeo.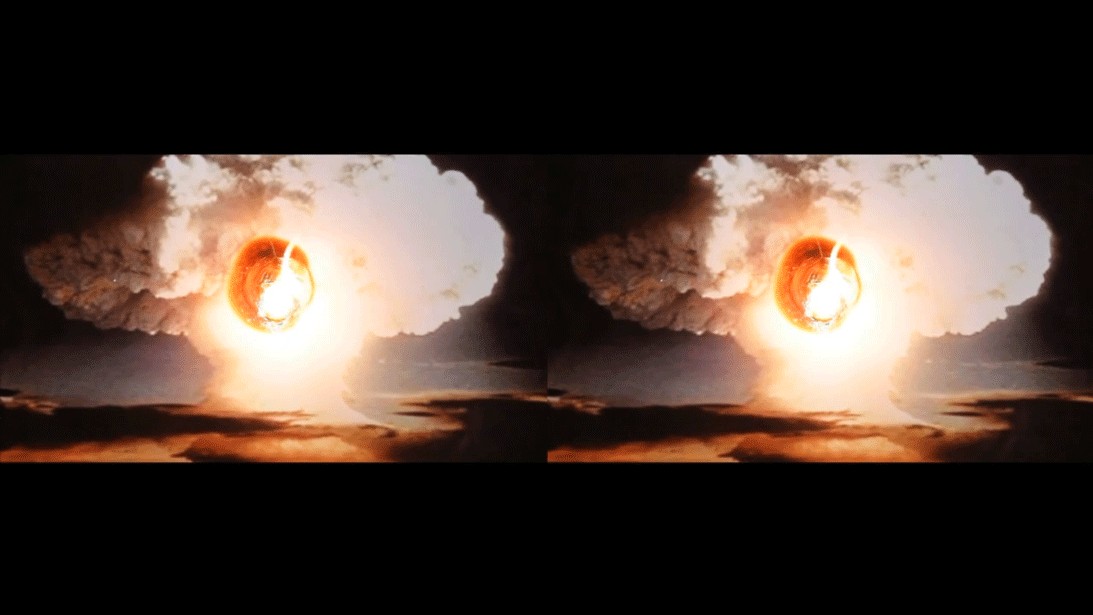 This visual of adjacent screens showing people mourning eradicates, however briefly, the distinction between two eras and nations divided by a political man-made border. The portrayal of this shared pain and a public performance of loss and agony on a national level is transformed into a "patriotic and absolute gesture which renounces disobedience."
Minouk explains that even after spending 13 years abroad, upon returning to Korea in the late 1990s, she once again faced the "endless cycle of Korea's nostalgia for dictatorship, state-led modernization and anti-communist propaganda."
Minouk argues that the idea of a community in the Korean society was "fundamentally fractured by Japanese colonial rule and then further divided by dictatorship and overnight modernization. Yet it never broke down to the level of "individuality".
According to Minouk, her installations aim to give "the disappearing present a proper send-off while also constructing a memory of it with the hope of seeing it again in the future. These works [also] include the intervention of staged actions. So my sense of time does not follow the common sequence of past-present-future, but rather of past-future-present."
To check out more of Minouk Lim's work, visit her website.
To learn more about peace efforts, visit Korea Peace Now! Women Mobilizing to End the War, a global campaign to "educate, organize and advocate for a Korea peace agreement".