With the Artists for Social Change competition's conclusion, Arts Help, The Remington Group, and Conscious Economics are excited to introduce Meagan De Lima, your 2021 Artist for Social Change! Meagan De Lima's submission "YOU CAN" exemplified the program's inspirational fighting spirit and garnered praise from both fans and Showcase Judges. In addition to receiving invaluable advice from industry professionals, De Lima's work will be highlighted throughout Arts Help's digital platforms and shared with a robust community of millions.
Managing Editor Hannah Chew sat down with De Lima to discuss her experience with the Artist for Social Change program and her next steps!
Tell me about your background and work.
My name is Meagan De Lima, and I am an R&B singer-songwriter from Toronto. Music has always been a huge part of my life. My grandfathers on both sides were professional jazz musicians in Goa, Nairobi, and later on in Canada when my family immigrated to Toronto. I love writing songs and playing my guitar - I don't know what I would do without music. Some of my favourite music memories that I am grateful for is being a part of the Artist for Social Change program, performing for President Barack Obama last year, opening for Kehlani at Pride Festival with the group TRP.P, performing for the Invictus Games, as well as releasing my past three singles with my producer Mark Pelli (INSIDE, JUST FINE, ON AND ON).
Some side facts about me that people might not know is that I perform weekly concerts for folks at retirement homes, I teach music as a way of music therapy, and most importantly, my relationship with my family means everything to me.

What drew you to the Artists for Social Change program?
I feel very grateful to be in the Artists for Social Change program. I really appreciate that this program creates a safe space for artists to connect and talk about their personal stories. It creates a space to share our art and talk about how we can come together to make the world a more beautiful place. I also appreciate that the program gives an immense amount of support to artists through building community, workshops, resources, and more.
How are activism and art interrelated? Why is it important for artists to be socially conscious?
Art has the power to move people. There is so much noise going on in the world and I believe art cuts through that noise. When creating change in the world, it is important to share our art so we connect with people on a deeper level.
Where did you get inspiration for your song? What did the creative process look like?
I wrote this song when I was feeling depressed last year. It felt like my world was shifting a lot and everything felt out of my control. This song was written to remind myself that I can do anything I want to do in my life and that it is going to get better. My bridge "You are everything and you can do anything" is simple, but it means a lot to me because I want to emphasize that each person has everything they need inside of them to achieve their dreams. For this song, I started by making a chord progression on my guitar, hummed my melody ideas for each section, and then I added my lyrics. After I was done, I went onto Splice and found a couple of beats and percussion samples I liked and tweaked them in Ableton. I tracked myself playing bass, guitar, keys, vocals, background harmonies, and my partner @kaidowind mixed it. After my demo was done, I searched Pexels (a free video database) for footage that would articulate my emotions and concept: loving yourself and staying true to who you are. I wanted my video to highlight the struggle marginalized groups feel every day and let these artists know that they are beautiful and important. The video ends with protest footage because I wanted to show that fighting for social justice and equal rights is vital for us all to move forward together. I edited the video in Final Cut Pro and I am happy with how it turned out.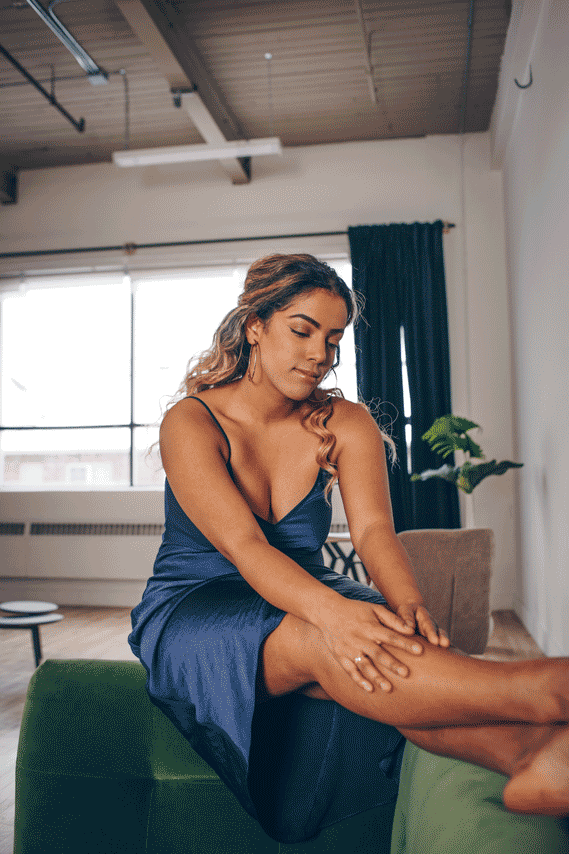 What have you learned from the Artists for Social Change program? What experiences during the program were most meaningful?
This program made me realize the power and value art holds. Within the program, there were so many meaningful experiences: from the constant support from the AFSC team, fellow artists, the daily workshops we all got to do with industry leaders, the showcase where I was able to hear feedback from the judges, and all the support materials - it was such a blessing. My favourite part about this program was connecting with the other artists from Canada. We built a community and I believe that is truly special. Now I have new friends on my phone and we check-in on each other, it's a beautiful thing!
Social and digital media played a big role in the program, how do you see the relationship between contemporary art (such as your own) and social media?
I think there are many pros and cons to social and digital media, especially when sharing vulnerable art. One thing I do not like about it is the constant feeling of comparison. There is the likes/comments aspect and so much of the industry looks to those numbers to count a person as "credible," which I think is ridiculous.

What I do love about social and digital media is that stories and art can be shared worldwide. There is a place for everything and you can reach the audience you are aiming to connect with. During this lockdown, it was nice to be in the Artists for Social Change program and connect with a community of artists via Zoom, social media and more. In a time where everyone is feeling lonely, it is wonderful to connect with artists who are feeling the same thing and know that you can get through these times together.
What's next for you? How will the Artists for Social Change program inform your next projects?
I am looking forward to releasing more of my songs about my struggles with mental health. One of my favourite songs I have ever written that no one has heard before is called "Lost but Never Found" and it is about dealing with anxiety and depression. I have another unreleased song that is called "Angels," which deals with the difficult topic of suicide. These songs are extremely heavy to me, and to be honest, they are written about the scariest parts of myself that I have a very hard time accepting and loving. I have always been afraid to share this part of me with the world. This program has greatly encouraged me to release the songs that move me to my core because if it can make a difference in someone else's life and heal others, then that is truly an honour.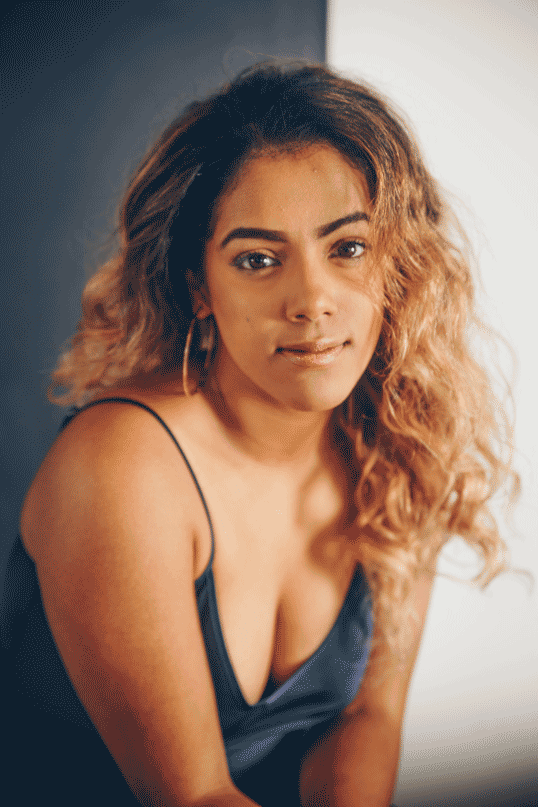 What advice would you give to young artists?
I would tell young artists: (1) You are worthy of achieving your goals and dreams, especially when the world continues to try to tell you that you can't. (2) Surround yourself with people who love and support you. (3) Your words and art hold power, and they can greatly make a difference in someone's life by allowing another person to feel seen and heard. (4) Be gentle with yourself, and take everything one step at a time, you will get where you need to be with consistency. (5) Always work amongst people who you look up to and that inspire you, so you are always learning. (6) You are capable of creating your own fate.
Visit 'Artists for Social Change' to watch Meagan De Lima's award-winning submission, learn more about the program and check out the 10 artists apart of the showcase!