Metal For Nepal is a not for profit organisation which aims to use the global heavy metal community and arts community to provide humanitarian support around the world. The organization focuses on labourers and daily wage workers, whose only source of income has been stopped due to the current pandemic.
We are a metal band called Underside from Kathmandu, Nepal formed in 2011. We are fortunate to be given the opportunity to travel and pursue our passion, especially given that we come from a small heavy metal scene tucked away so far away in the Himalayas. We wish to set an example for other bands to work hard and dream big. Over the years, we have toured across Australia, Europe, UK and have appeared on festivals like Download UK, Bloodstock UK.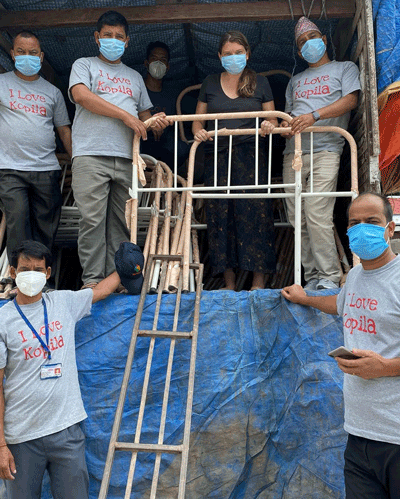 Although we are living our dreams, we have always acknowledged the reality of where we come from: the extreme poverty, hardship, street dogs, and street children. These sights never felt right to us. That's why we as a band have prioritized not only making music, but also bringing change in the society around us in whatever way we can. That's how Metal For Nepal got started.
As a band, we set up an international metal festival called Silence Festival for the past 10 years where we invite bands from across the world and provide opportunities for our local bands to share the stage with some of their idols. This opportunity not only helps the bands to exchange arts and culture, it also promotes tourism in Nepal. The festival has attracted international visitors by hosting some of the biggest names in the heavy metal genre. American Thrash legends Testament, Behemoth, Vader, Textures, Freak Kitchen to name a few.
Our situation changed after the 2015 Nepal earthquake, which killed over 9000 people and destroyed many villages in the hilly region. With the help of our Swiss friends at No Silence for Nepal (a not-for-profit organization) we were able to raise enough funds to build over 300 homes in the district of Gorkha, the epicentre of the earthquake. The homes are built in the traditional and ecologist spirit. They are all equipped with toilets and rainwater collectors.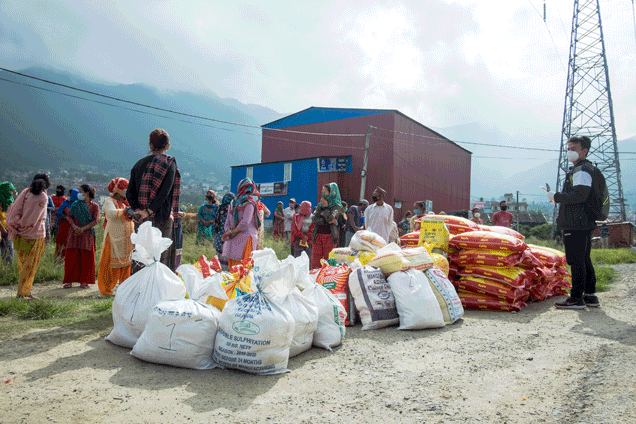 Fast forward to 2020, the unprecedented COVID-19 chaos has impacted every country on this planet. The breadth of destruction is different from nation to nation, and requires specialized attention. In the context of Nepal, one of the poorest nations on earth, where the economy is mostly reliant on remittance, this pandemic has a very different face to it. Thousands and thousands of migrant workers from neighbouring India flocked back their home to Nepal, as they could not survive in India with no jobs. After the lockdown in India, the migrant workers had to walk for days and months to get to the border from various parts of India.
Nepal also had lockdown in place and its borders were sealed, leaving migrant workers stranded at the border with no access to food and water for days. This was unreported in the international media as the whole world was still reeling from the initial shocks of the pandemic. Likewise, daily wage workers inside the capital city, Kathmandu, were dying of hunger. We decided to  use our platform like we did in 2015, and this time we felt the strongest need to use music and arts to creatively assist the humanitarian crisis.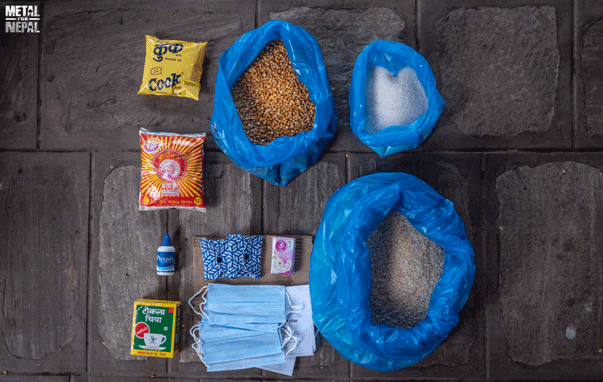 Due to the lockdown, we couldn't host a festival again to raise some funds, so we had to come up with some new ideas to adapt to the situation. We decided to reach out to all the bands who we have toured with in the last decade and all the bands who have played our festival in the last ten years, and we asked them to send us a video play along of any of their songs for our campaign. We then asked them to share our efforts in their social handles which gave our cause the much-needed attention.
We also reached out to all the visual and tattoo artists from across the globe who have been to Nepal to attend Nepal's international tattoo conventions in the past. We got a very positive response from some of the renowned artists from the worldwide tattoo community. Together,Heavy Metal and Tattoo Culture provided a new way for us to help.
Instead of relying on donations only, we offered people a range of products on our website which including merchandise, original paintings and other handicrafts. All the money raised goes to the cause, so people have incentives to buy merchandise or paintings, while knowing that their money is going to save some lives.  All our merchandise designs are donated by various generous artists from across the world. Some of the artists have auctioned their paintings and donated to the cause directly as well.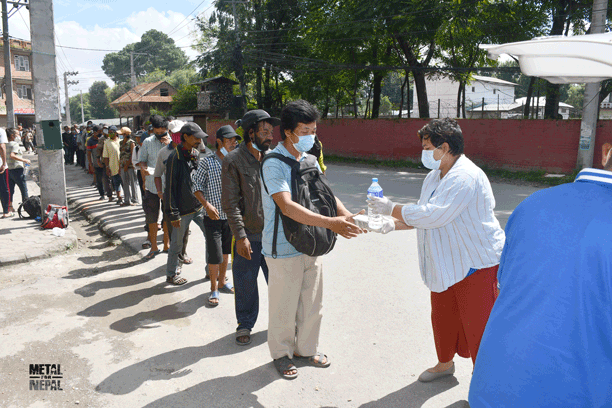 This way we are using our "art" to raise funds. Since the campaign started in April, we have managed to partner with various local front-line organisations to provide support to the people in need. We made sure migrant workers at the border were provided with hot meals and water as soon as they arrived at the border. Similarly, we partnered with another organisation to help distribute food ration to daily wage workers in Kathmandu. We spread our help throughout the country. We teamed up with Sano Paila to provide ration supplies to Chepang Communities, one of the poorest and marginalised indigenous communities in Nepal.
We are currently working with various local community groups and organisations to feed as many daily wage workers as possible in Kathmandu. We have various spots throughout the city where we provide hot meals and water. Everyone deserves to have a meal and water during this difficult time.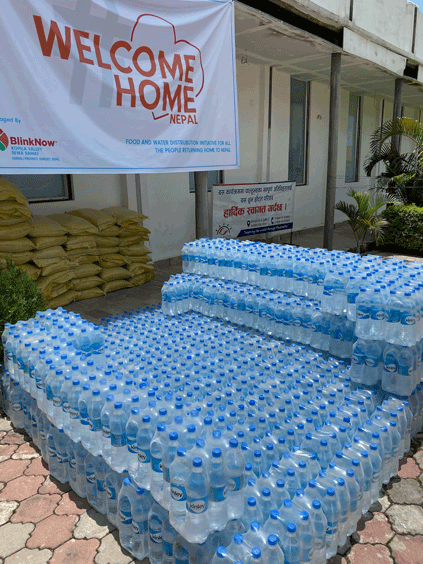 Once this pandemic is over, we aim to continue raising awareness about the situation of where we come from and focus on rebuilding schools that were destroyed in 2015. Some children have to walk hours to get to school and in some cases, they simply don't have a school to go to. We also hope to use this strong heavy metal and arts community to set up volunteer projects for these schools in remote parts of Nepal. We believe that the idea of attending a Heavy Metal Festival in Kathmandu, Nepal and later going to the mighty mountains of Nepal to teach kids who otherwise would have no chance to be educated  is a worthwhile and important experience for many.  

We are the artists; we are the dreamers.
Some choose to stay silent but we are the screamers.