On this day, thirty five years ago, the famous Palestinian cartoonist Naji al-Ali died after thirty nine days of coma as a result of his assassination by an unknown individual on the streets of London. It was the start of the Intifada in the West Bank and Gaza strip.
Naji al-Ali was born in 1936 in the village of Ash Shajara in Palestine. This is one of the many villages Israel destroyed during the Nakba, meaning catastrophe in Arabic. This is when he got expelled from his home country and had to move to the refugee camp of Ain Al-Hilweh in Lebanon. He was only ten years old.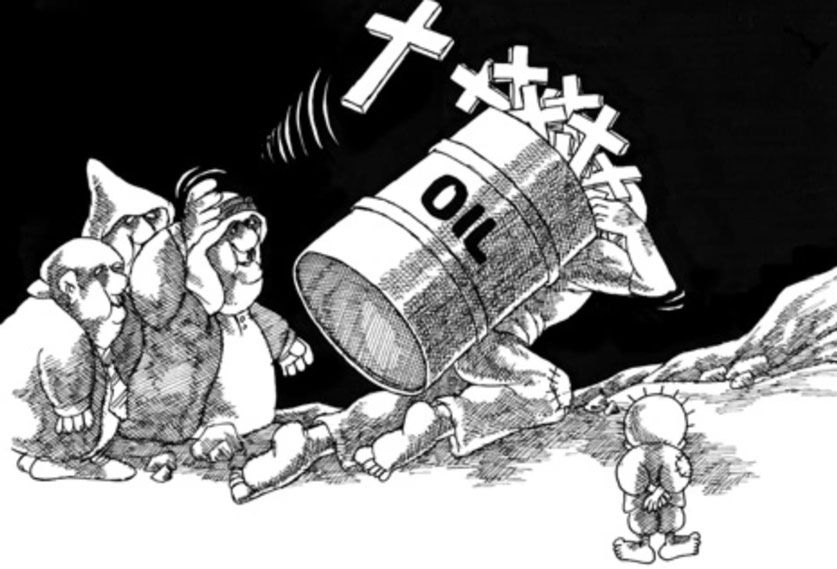 He left more than 40 000 cartoons behind him, pointing fingers at the United States, Israel, Arab regimes and the complex relationships and conflicts between them. This led him to receive many death threats until the dreaded and unavoidable happened. He "drew with human bones", as Time Magazine worded it, and never got scared to bluntly look at the bigger powers straight in the eyes and shoot them with his pen with the perfect balance between sarcasm and reflection.
Drawing was always part of al-Ali's life, he first did it during his spare time and then taught it to children. In 1962, Ghassan Kanafani, Palestinian author and journalist, was the first to get his work published in Al-Hadaf. Kanafani also pushed him to start his career as an editor, illustrator and artistic director for Al-Tali'a in Kuwait, for Al-Hurriya in Lebanon, and then for Al-Yawm in Kuwait again.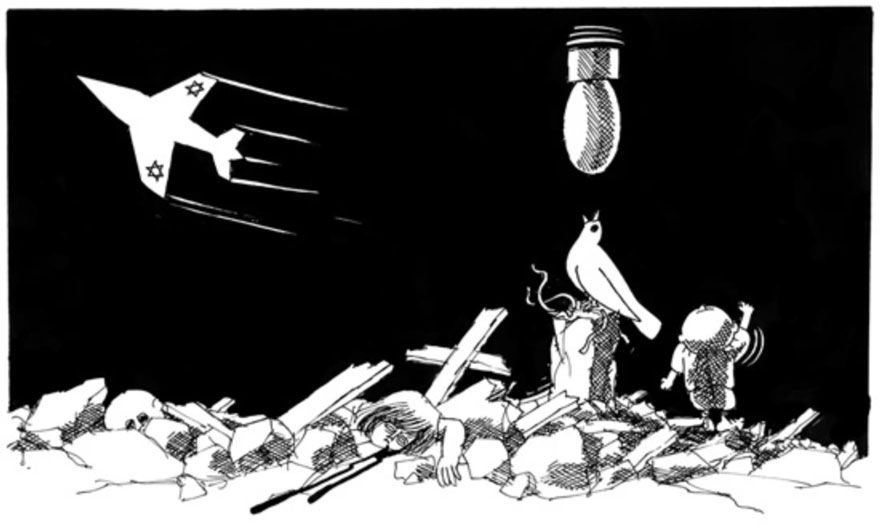 The cartoonist's works promote Peace, Justice, and Strong Institutions until today. These elements are the main components of the sixteenth United Nations Sustainable Development Goal.
These works include "the most authentic expression of the Palestinian cause;" Handala. He is now one of its most famous symbols; a little refugee child standing from behind, probably looking at all the atrocities the Palestinians endured as they were kicked out of their country, tortured and massacred in masses, including men, women and children. He represents the innocence of the victims, but also the hope, motivation and engagement a child can have to fight for their future.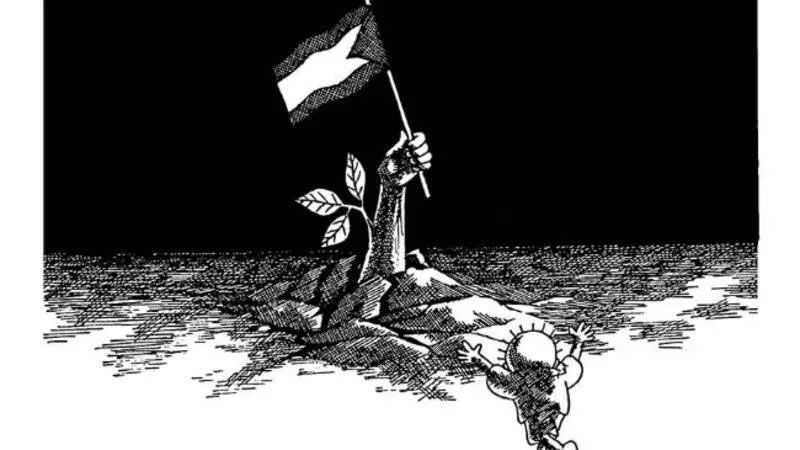 Handala is a forever ten-year-old child with short hair and his hands clasped behind his back whose name symbolizes bitterness. "At first, he was a Palestinian child, but his consciousness developed to have a national and then a global and human horizon. He is a simple yet tough child, and this is why people adopted him and felt that he represents their consciousness," al-Ali wrote. He represents the Palestinian resistance still awaiting for acknowledgement and justice until today.
---
You can still find Naji al-Ali's artworks on the Internet and learn more about the Palestinian cause through informative social media accounts such as @letstalkpalestine and @palestine studies on Instagram or Palestinian journalists @daoudkuttab and @habushkhaidem on Twitter.