Taking inspiration from her childhood, Lesley Hilling makes nostalgia, loss, memory preservation and craftsmanship the main theme of her installations.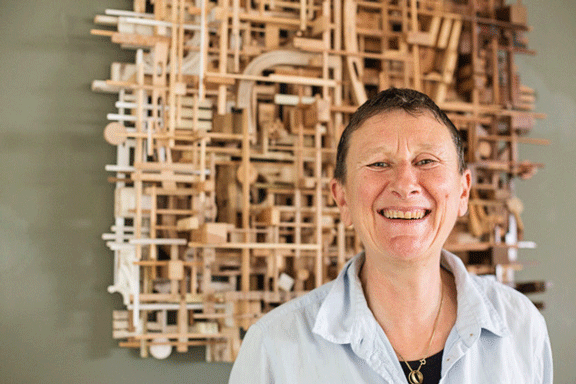 Lesley started a career as a graphic designer, but when her mother was diagnosed with Alzheimer's in 2003, she left her job to spend more time with her. This allowed Lesley to think of the past as something so uniquely absent from their lives, yet spiralling back at infrequent times.
"Like many women of her age the war years were my mum's best time," tells Lesley in an interview with Art Culture Inside.
Confined to the house being a wife and mother, Lesley's mother was always nostalgic about the time she spent working in the Women's Auxiliary Air Force during the second World War, mending fighter planes and parachutes, and listening to the airmen's stories of the war overseas.
Lesley's home is a testimony to the stories from her childhood, of nostalgia for a past she never had and her skills. Her storage space is neatly jam-packed with materials collected over the years. Even if she does not use something immediately, she keeps it safe in her house.
The materials "incubate," exclaims Lesley in an interview with Valérie Morisson. "I feel very tender about them. Periodically I go through it all rearranging and being inspired by it."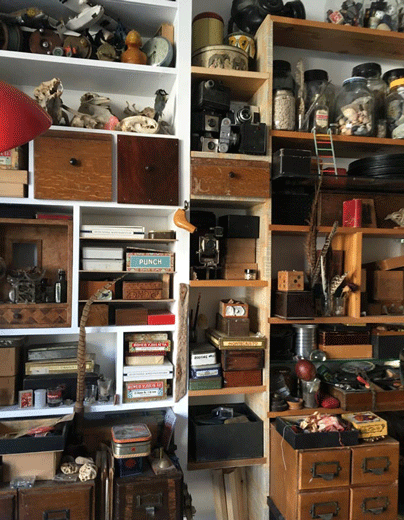 Even the doors in her house showcase her talent and her home becomes an extension of her own artistic skills.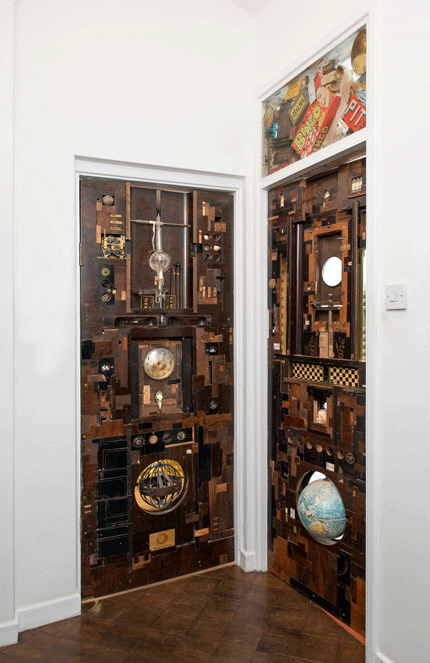 Thinking of land, her family and the working class community she grew up in, Lesley finds solace in being surrounded by objects that remind her of her childhood, of her old friends, her family, her city.
On Longing, a massive installation that houses an unimaginable amount of artifacts from the past, examines the connections of the past with the present. Lesley uses old photographs, coin denominations no longer in use, bones, glass cylinders, dead butterflies, metal pieces of broken tools and machines among countless other things.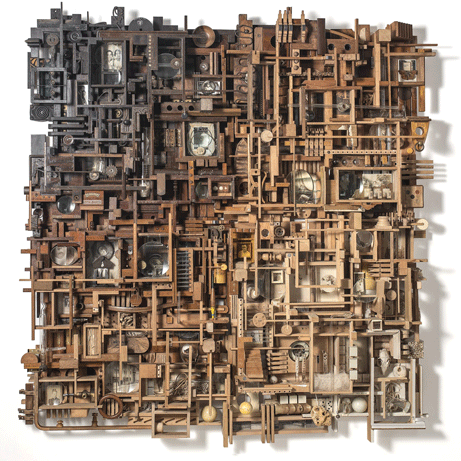 She wants the viewer to consider the connection of objects in their lives, of their past selves still making an appearance every now and then, of land being a physical entity that houses all those memories and materials and to think about how to sustainably interact with the land.
The United Nations Sustainable Development Goal (SDG) on Life on Land intersects with Lesley's work. Life on Land examines human and environment relationships and encourages people to respect the land they live on, especially to take measures to stop pollution of the air, soil, water, and harm to rainforests.
Lesley forages for her materials rather than buying them from craft shops. She is keen to show how capitalist greed creates art that lacks any emotion making the viewer unable to empathize with the emotions that the installation is portraying.
"I am resisting not only dematerialisation but the encroachment of the modern world," states Lesley in an interview with Valérie Morisson. "There's something so human about touch – how someone shapes materials, cuts wood, throws a pot, holds a brush, and so on. To lose touch with this is to lose touch with our history and our humanity."
She wants to create a sense of community through her work. When she shares her work with others, she wants them to be a part of it too.
In an interview with Brixtonblog, Lesley tells a short anecdote on how her work brings people together. "People bring me stuff or tell me where stuff is lying around. People in the community have got to know my work and the kind of materials I'm looking to work with."
Although her recent work incorporates more colour and rigidity in its structure, the theme of nostalgia and depth of detail is still the main focus.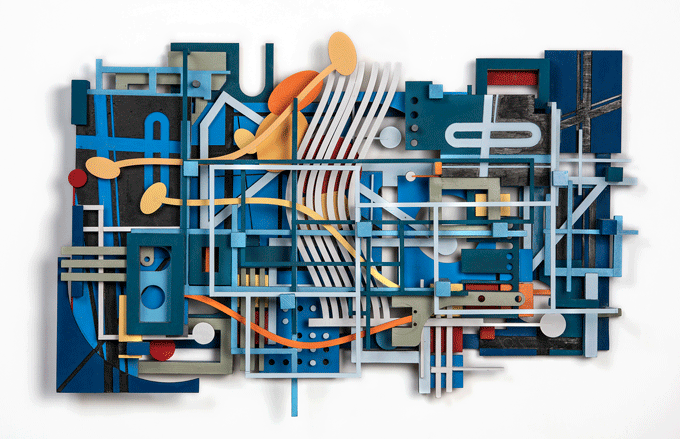 Lesley is currently working on a few commissions. One of them, in tune with her passion for creating more artistic doors, is to make a door where she intends to use "old wood from pianos and furniture and embed found objects inside".
To see more of her fascinating pieces, visit Lesley's website.
To know more about land preservation, especially in the North American region, check out the work done by the North American Wilderness and Protect Areas Committee (NAWPA).