Salima Hashmi's work, art, literature and movements have awakened many people's eyes. Along with being an artist, curator and art historian, she is a strong woman with unwavering convictions and many people find inspiration in her life her publications serve to define South Asian art. Hashmi was born in 1942 in Delhi, India, the daughter of eminent poet Faiz Ahmed Faiz.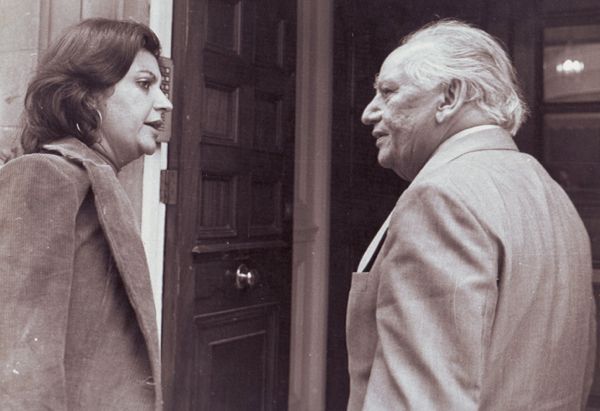 Hashmi's artwork is primarily focused on gender issues, politics and identity. Just like her father, she is an ambitious and courageous woman with the strength to stand against any injustice; recalling her political satire shows like Such gup and Taal Matol where she raised awareness of injustices in society.
Likewise, a famous contemporary exhibition from 2009, Hanging Fire, which she curated, reflected on the local and international economic, political and social problems issues and how they served as the source of the artists' creative inspiration.  The exhibition was based on the idiom "to delay decisions" and it is composed of approximately 50 works by 15 artists conjuring the concept of holding off on making decisions, especially when those decisions are based on presumptions or preconceived ideas about Pakistani contemporary culture and creative expression. In relation to the United Nations Sustainable Development Goals, Hanging Fire can be interpreted as a commentary on the goal of Peace, Justice and Strong Institutions, which aims to promote peaceful and inclusive societies for sustainable development, provide access to justice for all, and build effective, accountable, and inclusive institutions at all levels.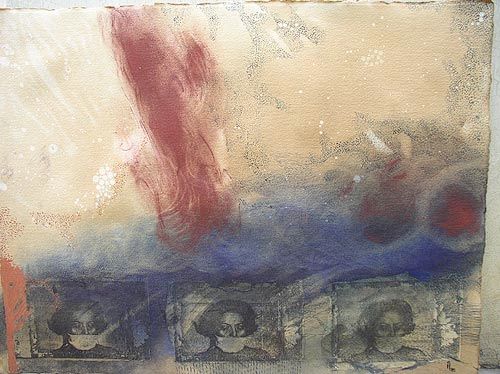 Hashmi was the Dean of the school of visual arts at Beacon House National University and she taught at the National College of Arts, Lahore for 31 years and served as the principal for 4 years. Due to her services, she was awarded "Pride of performance for arts' in 1999. However, her pinnacle achievement was Rohtas 2 Gallery in Lahore, Punjab, Pakistan. She along with Suhail Abbasi and Naeem Pasha established Rohtas Gallery in 1981 and its declared goal was to present work that was unsupported during the dictator rule of General Zia-ul-Haq. Through this gallery, Hashmi along with her co-founders provided a medium for unheard voices to fight oppression through their brush and canvas.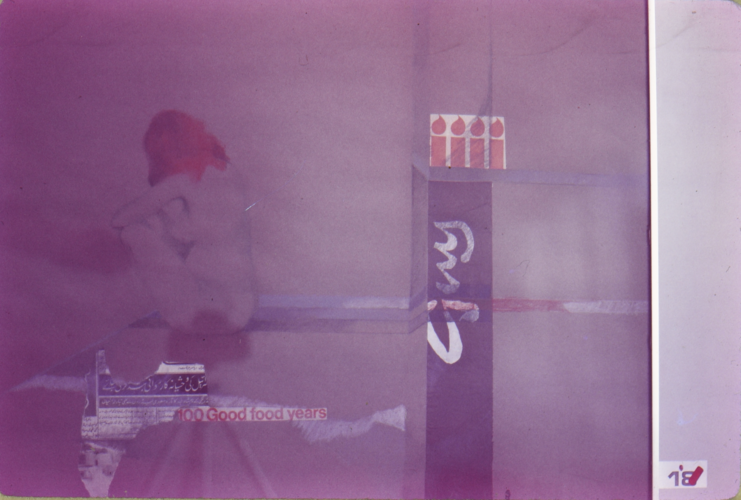 Hashmi's 2007 book, Unveiling The Visible - Lives and Works of Women Artists in Pakistan is her famous work regarding women empowerment. It helped to deliver a strong stance on women's capabilities in the dominant male society. The book discusses the political process and the people who fought against the system, however, its main theme is women's struggle in the last 50 years of visual arts during the Indo-Pakistani war. She depicted how women have managed to evolve their work over time providing a clear vision and sense of purpose as the restrictions from the past were removed. In this way, the book promotes gender equality and tells the world that women are no less than men when it comes to art and artwork reflecting on the United Nations Sustainable Development Goal of Gender Equality.
"The first two-and-a-half decades constitute a period in which women pioneered and widened the discipline of art education. In the newly founded state of Pakistan, art was hardly distinguished from the craft at the official level, and the status of painting in the public domain was yet to be determined. Being a peripheral activity at that stage, it could safely be left to women... The work of women artists who step into the new millennium is stronger and more confident than of those who preceded them," Hashmi wrote.
Hashmi has always used her pen and paper to raise awareness by telling the world about the capabilities of women and telling their contribution in arts to the world. But she has also displayed her anger and disappointment following years of dispute between India and Pakistan, through a series of paintings called The People Wept At Dawn. This series depicts Hashmi's reaction to the nuclear tests that were done in Pakistan and India in 1998. In an interview with the Humsafar journal, she said, "It would be so much more productive if these powers could be used in creating food to consume, giving refuge, freedom from illness and education for all."
Overall, Hashmi has participated in many organizations to challenge social injustices and other issues through being an active member of Amnesty International and a founding member of the Women Action Forum. Her display of activism through her art has shown Pakistanis' love of art, successfully raised the issues faced by women and helped promote peace and harmony between India and Pakistan.