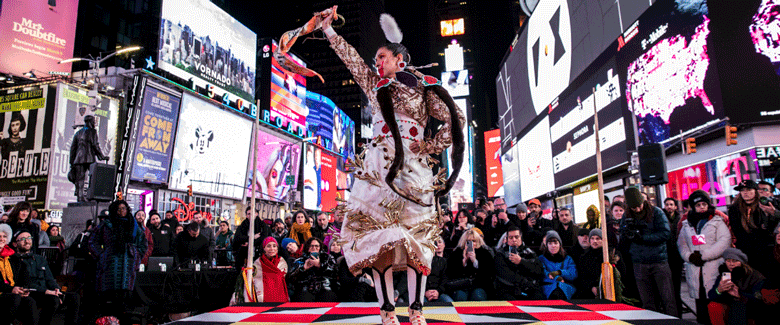 For eight years, the Midnight Movement series has combined art and technology to produce the world's largest digital exhibit. Located in New York City's Times Square, the series focuses on turning digital billboards into art. Through a series of synchronized screens, the Midnight Movement displays three-minute videos that run from 11:57 pm to midnight. Times Square has a high level of foot traffic, even near midnight. The nearby Broadway theaters and bustling restaurants ensure that tourists are always in the area, often looking for a show or an NYC experience.
While the COVID-19 pandemic has affected audience turnout, it hasn't stopped artists from transforming Times Square into a digital museum. Over the last three months, several films were shown before midnight. She Never Dances Alone is one such film that celebrates the power of Native American women. She Never Dances Alone premiered on March 7th, 2020. The film opens on a black screen, with famed dancer and Miss Native American, USA alum Sarah Ortegon gazing at the audience. She smiles gently before the screen bursts into colour.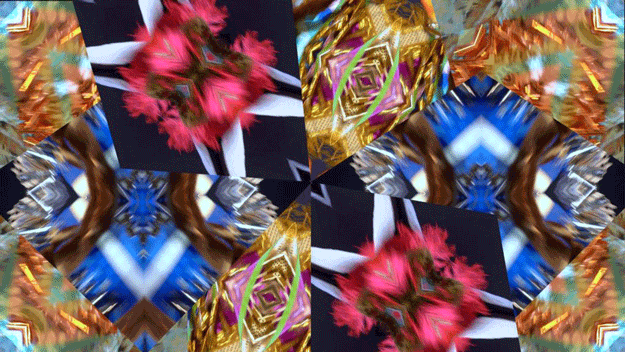 She Never Dances Alone is a vibrant, dramatic routine that celebrates the intricate nature of dance: Ortegon jumps, twirls, and sways in a handmade jingle dress. An iconic part of Native American Culture, the jingle dress, is decorated with rows of ziibaaska'iganan (metal cones) that chime when the dancer moves. Ortegon's blue and white dress is the centrepiece of the film: as she dances, her form becomes more and more abstract before folding into "kaleidoscopic abstractions." Psychedelic patterns float across the screen as Ortegon continues; the vibrant colours correspond to the three handmade dresses she wears throughout the film.
Movement is at the center of this piece. It begins with the visual puzzle of colour, drawing attention even in the over-saturated environment of Times Square. The dance aspect of the film is exciting and visually intriguing, with repetition and color drawing in spectators. Viewers are encouraged to ask questions about what they have encountered, and the visual emphasis on Ortegon and her attire pushes them to learn more.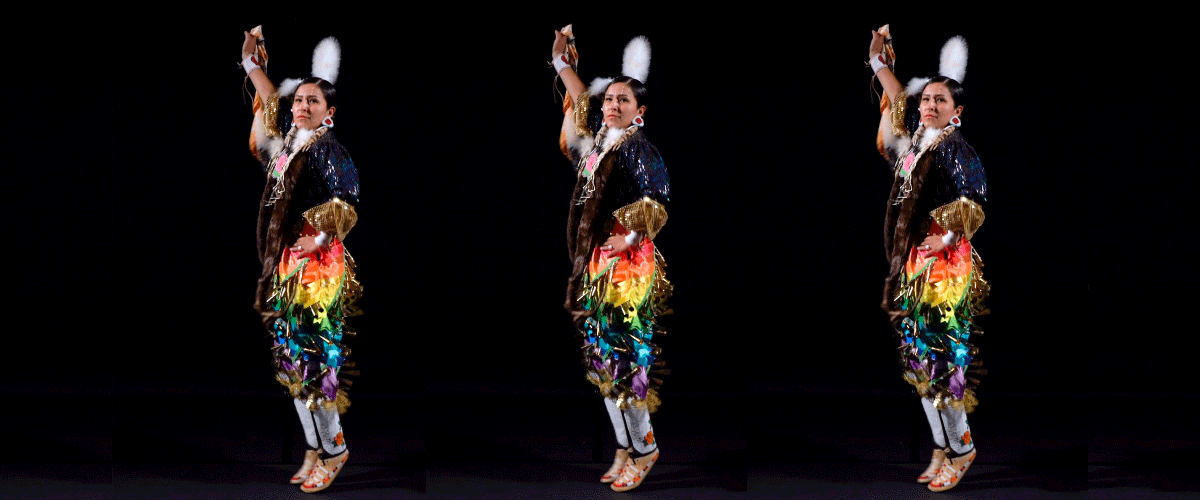 She Never Dances Alone ends with a close-up of Ortegon. Her lips quiver, and she breathes -  hard - as she stares at the people below. Slowly, the camera pans to Ortegon's headdress before the screen fades to black. According to Jeffery Gibson, the Director and Producer of the film, She Never Dances Alone is a tribute to Indigenous Matriarchy:  "I wanted to take this opportunity to draw attention to the importance and strength of Indigenous women. Many tribal communities were historically matriarchal, and the acculturation towards patriarchal systems has caused great damage to our communities. We are currently experiencing a crisis with an overwhelming number of missing and murdered Indigenous women, many of which are not investigated beyond the initial reporting. Times Square offers a huge global audience to witness this video and experience the dancing of Sarah Ortegon. It is not just about her as an individual but also the many women she represents. Having this video played in Times Square is an ancestral call for strength and healing for all Indigenous people, and a recognition of the power of Indigenous women."
In light of the COVID-19 pandemic, She Never Dances Alone was extended until July 31st, 2020. While the film is no longer displayed in Times Square, a full version can be viewed on Youtube.