Mainly known for her photography and videography, the Iranian artist Shirin Neshat explores womanhood and cultural identity through her work. She was born in Qazvin, Iran and left at seventeen in 1974 to the University of California at Berkeley in Los Angeles where she studied art. She could not return to her home country until 1990 due to the Iranian Revolution. She moved to New York in 1983 to work at the Storefront for Art and Architecture.
In the first twenty years of her career, she had more than 23 solo exhibitions and participated in more than seven film festivals. She won a remarkable number of awards including the First International Prize at the Venice Biennale (1999), the Visual Art Award at Edinburgh International Film Festival (2000), the Infinity Award from the International Center of Photography in New York (2002) and the Hiroshima Freedom Prize from the Hiroshima City Museum of Art (2005).
Neshat draws and writes on her own photographs that are sometimes self-portraits. She often uses calligraphy too and most of her work is in black and white. She is famous for one of her first works, Women of Allah (1993-1997) which is a series of photos focusing on the concept of martyrdom and the institutionalization of love and devotion into violence and obsession, specifically when it comes to the way religion is institutionalized in her country and how it affected women's condition there.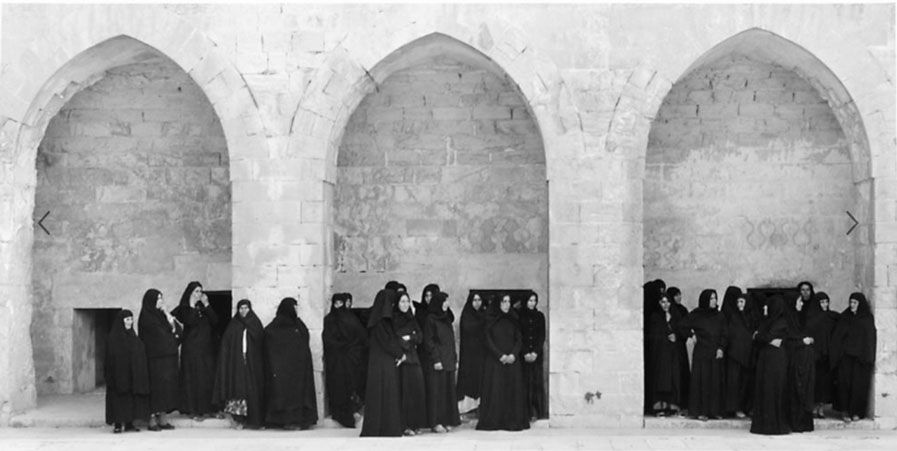 Amongst her other works are also Bonding (1995). In this photographic series, she uses hands to express the maternal aspect of her culture and roots. Concerning videography, she did a trilogy that includes Turbulent (1998), Rapture (1999) and Fervor (2000). They all present the way women are silenced and marginalized from society in Iran. The former, for instance, shows a man singing to a whole crowd and then a woman singing on her own in an empty space. Her only work that is not based on her Iranian experience is Land of Dreams (2019), another photographic series she creates to give her perspective as an immigrant in America, never feeling like she was enough for America as she was for Iran. She also observes her progress through it by creating parallels with Women of Allah.
Shirin Neshat explores the notion of femininity in relation to religion and her Iranian culture, both being intimately linked. A big part of this combination involves a constant internal conflict expressed through the concept of duality by "seeing hope in despair, joy in melancholy, order in chaos, perfection in imperfection, mortality in immortality." She sees strength in these marginalized vulnerable women as well as beauty translated into "raw emotions, dignity, and humanity."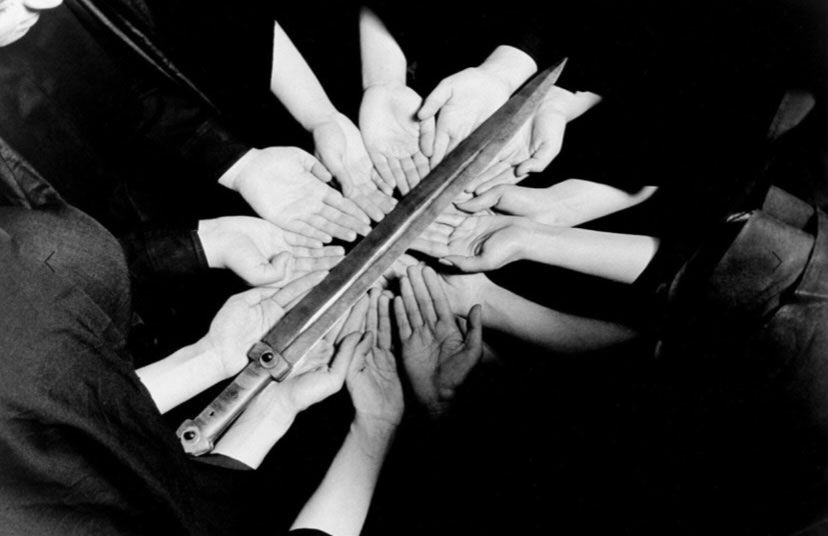 This engaging and feminist approach makes her work loyal to two essential United Nations Sustainable Development Goals. Gender Equality, as well as Peace, Justice and Strong Institutions, are vital to obtain changes facing systemic sexism and gender discrimination and oppression in Iran.
Neshat focuses on the power of the individual in her work as "every single person looks monumental." She does not consider the understanding of Persian words and the music she uses as essential in order to get her message and feel certain emotions. According to her, "We all deal with the same existential fears." Thus, consumers of her art will each have a very personal and intimate experience while still attaining a sense of universality.
She is still based in New York today where she lives, and she works and films the majority of her work in Morocco, Turkey and the United States. Her progress can be followed on her Instagram and her work can be found on the website of the Goodman Gallery. She also currently has an exhibition in the Museum of Contemporary Art of Toronto.