With the growing number of consumers worldwide, more and more items are being produced and discarded, highlighting the need for responsible consumption and production. Enter, Stephanie Syjuco, a Filipino-American artist and educator, who utilizes mixed media to provoke questions about consumerism and identity under capitalism. Her works transform materials – crochet, fabric, etc. – into objects that change perceptions of value and purpose, furthering the United Nations Sustainable Development Goal of Responsible Consumption and Production.
In 2008, Syjuco created a website that called for crocheters around the world to make knockoff designer handbags. The project was called The Counterfeit Crochet Project. The website hit off, and hundreds of crocheters submitted their own crochet handbags replicating the designer handbags they covet. Finished products could be photographed and displayed on the website.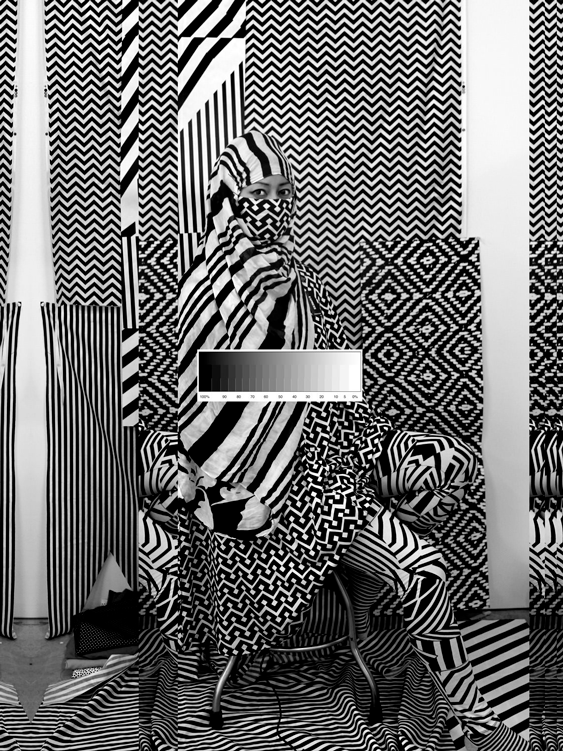 The Counterfeit Crochet Project promotes the United Nations Sustainable Development Goal of Responsible Consumption and Production by questioning the fashion hierarchy and the existence of counterfeit. The bags are 'counterfeits' of designer bags, but the creation and creator and undeniably authentic. Labour practices are also brought into question, as designer pieces utilize labour practices that are far more atrocious than that of a single crocheter.
"Are designer products inherently better or more valuable than their cheaper counterparts? And what exactly is an authentic piece?" asks Syjuco.
One of Syjuco's most notable works, Cargo Cults, promotes the United Nations Sustainable Development Goals of Responsible Consumption and Production by exploring the concept of authenticity utilizing mass-manufactured goods from American shopping malls. In her process, Syjuco would purchase items resembling ethnic prints and then style them as traditional Filipino clothes for an ethnographic portrait. After photographing, she would return to the shopping mall to get a full refund on the items.
Through her usage of everyday mass-produced objects, Syjuco challenges the traditional notions of authenticity and appropriation. The idea of producing mass-manufactured goods resembling traditional ethnographic portraits can be discomforting as it blurs the boundary between authenticity and appropriation, emphasizing the commercialization of culture. By questioning the influence of consumerism on society, Cargo Cults urges its audience to reflect on this issue.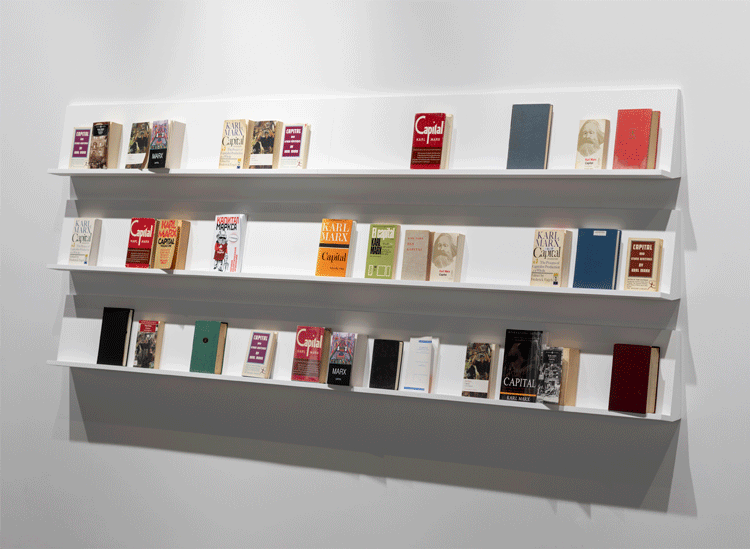 Likewise, In her installation Excess Capital (Double or Nothing), Syjuco promotes these goals by commenting on society's programmed ideas to go for the most popular or trendy items.  This particular installation by Syjuco involves her manipulating the concept of supply and demand by participating in eBay auctions for used copies of Karl Marx's book, "Capital." The copies that she won are then exhibited in the installation and offered for sale to viewers at twice the price she paid. With financial support from the McEvoy Foundation, Syjuco successfully drove up the demand for the book through her own artificial means.
The installation questions how society's perception of value can be so easily distorted. Viewers are given the opportunity to engage in the cycle of consumerism to further reflect on their own role in the capitalist system.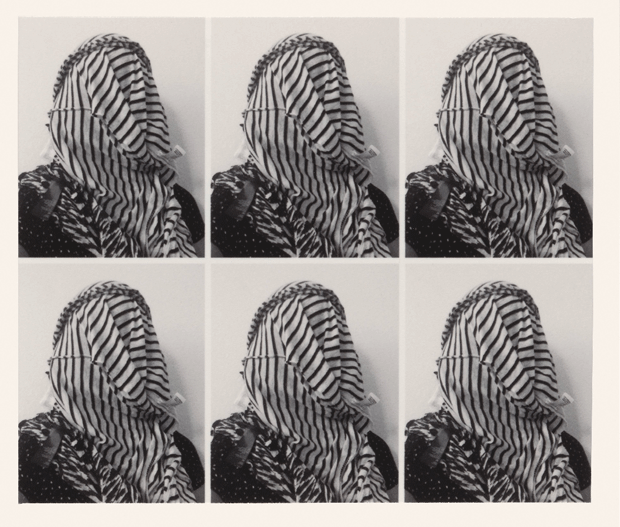 As an associate professor at the University of California Berkeley, Syjuco also teaches her craft of sculpture. She encourages her students to think critically about art, identity and society and create thought-provoking works that inspire change. Her research also explores the tension between the authentic and counterfeit and challenges deep-seated assumptions about history, race and labour. Her role as an educator furthers her dedication to the United Nations Sustainable Development Goal of Quality Education as she shapes the next generation of artists and thinkers.
Syjuco's works have been exhibited around the world, from New York to Dublin to Beijing, provoking conversations regarding commodity, value, identity and more. Her works encourage viewers to reflect on their relationship with consumerism and to consider the impact of capitalist systems on society. By utilizing everyday materials and objects, Syjuco reinterprets their intended purposes and creates new meaning, challenging traditional notions of authenticity and appropriation.
In her interview with Art21 in 2018, Syjuco stated that "what I'm interested in, is somehow reflecting a possibility. What I'm doing is kind of like absorbing and processing the world around me."  As we continue to live and explore the world, it's important to think critically about the impact of our actions. The commodities that we purchase all contribute to the greater cycle of consumption and production. Stepping back and processing our individual impacts can help make the world a better place.
---
If you are interested in learning more about Stephanie Syjuco and her artwork, many of her pieces are currently displayed across the nation and at www.stephaniesyjuco.com.