Western art has completely dominated what we know as traditional art history across the world. Historically, artists such as Michelanagelo, Leonardo de Vinci and Rembrant are viewed as the fathers of art. Despite the fact that there are many theories surrounding art's origins in Africa, colonialism severely hurt the continent's rich cultural artistic traditions, erasing the history of African art.
However, Boston-based artist Stephen Hamilton is working to bring them back.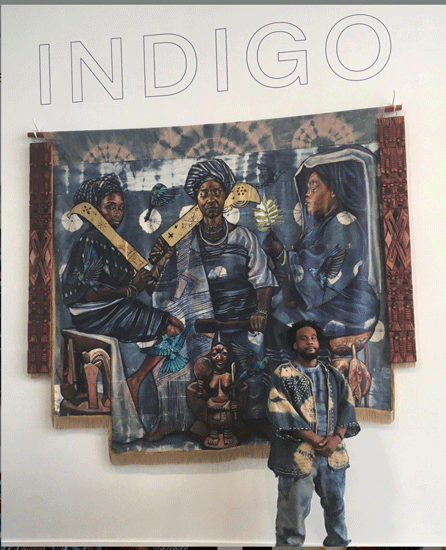 In the past several years, Hamilton has mastered a variety of different artistic mediums to solidify his specific aesthetic. From textile work to sculpting, painting and drawing, Hamilton combines contemporary and modern African art styles to reclaim the continent's unique and rich art history - pre-colonization.
He does this while actively touching on the United Nations Sustainable Development Goals of Reduced inequalities.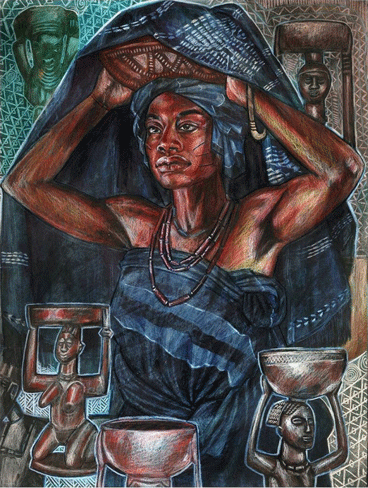 In 2019, Hamilton partnered with photographer Stacey Hamilton to create Studies for the River and the Forest. For this series, Hamilton wove, sewed and dyed various coloured backgrounds and hand carved wood for other elements in the shot. His art-partner then photographed Black models wearing traditional African clothing - bridging historical elements of pre-colonial Africa with a modern aesthetic. Hamilton then illustrated the final piece.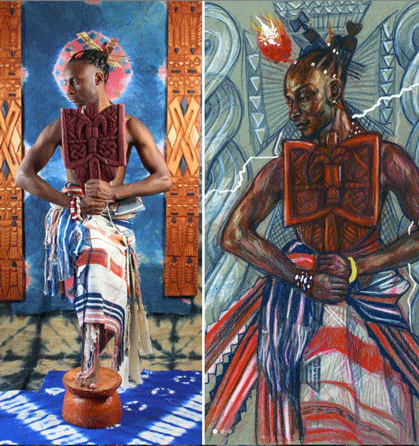 The prints that he sells online feature a variety of different African inspired figures. Hamilton attempts to retell a piece of history that is lost through his work. He hopes to encourage others to relearn African traditions as well.
"I cannot be dependent on these institutions to do the work I want to do. I am not beholden to them; I am beholden to the community I hope to reach with my work." Hamilton said on Instagram.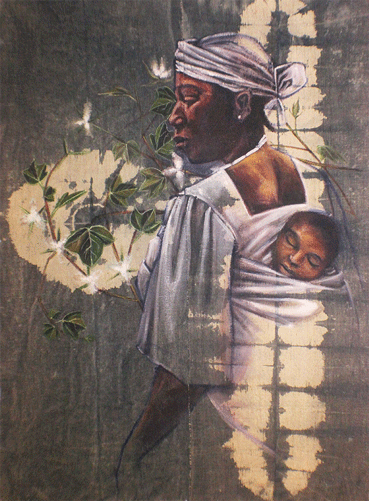 In addition to creating work that blends historic African art with the contemporary, Hamilton is also the lead of The Founders Project — a multimedia installation at the Boston Public School.
According to Hamilton's website, "the project re-imagines Boston Public School High-School students as the legendary founders of the West and West-Central African ethnic groups that are part of the ancestral base for the African diaspora." The pieces cover a multitude of different traditional mediums and are part of a larger syllabus that highlights West African culture.
Hamilton hopes that his work will educate others about African history while celebrating Black lives.
"Let us celebrate Black power and beauty, at all intersections and in its innumerable manifestations,"  Hamilton wrote. "I say this to celebrate Black life and Black Joy. May we remember always that we are endless and inimitable."