Thabo Jacob Modise, popularly known as Thabo the Tourist, is an award-winning, emerging entrepreneur and accredited tour operator. He was born in Zeerust, North West and grew up in Soweto, a cosmopolitan township situated in Johannesburg, arguably the art capital of South Africa.
Modise is passionate about the art space and exposing people from disadvantaged backgrounds to the art space. Modise, who in the past has operated several business enterprises which focus on the art space, ranging from selling t-shirts to tourism, is embarking on a new journey, and that is to organize gallery tours for art enthusiasts.
His journey as an artistic entrepreneur started in 2008 by selling printed t-shirts. His range went by the name Masiseleni–Harenweng which is a mix of two South Africa languages, Sotho and Xhosa, and it means, "Lets drink and be merry."
During the 2010 Soccer World Cup that was hosted in South Africa, there was an influx of tourists coming to his township and he saw this as an opportunity to sell his t-shirts, so he opened a stall in Vilakazi Street, the most famous street in Soweto. This famous street is internationally and affectionally known as the only street in the world to have produced two Nobel Prize winners—His Excellency Nelson Mandela and The Most Reverend Desmond Tutu. From then onwards he has ventured into various aspects in the art space.
"I believe that my love for art is a calling and I have always been creative and fascinated by art. My first artist branch/journey was in 2008 when I sold a t-shirt range and from there I have grown, I have worked, lived, dreamt and immersed myself in art," Modise stated in an interview with Arts Help.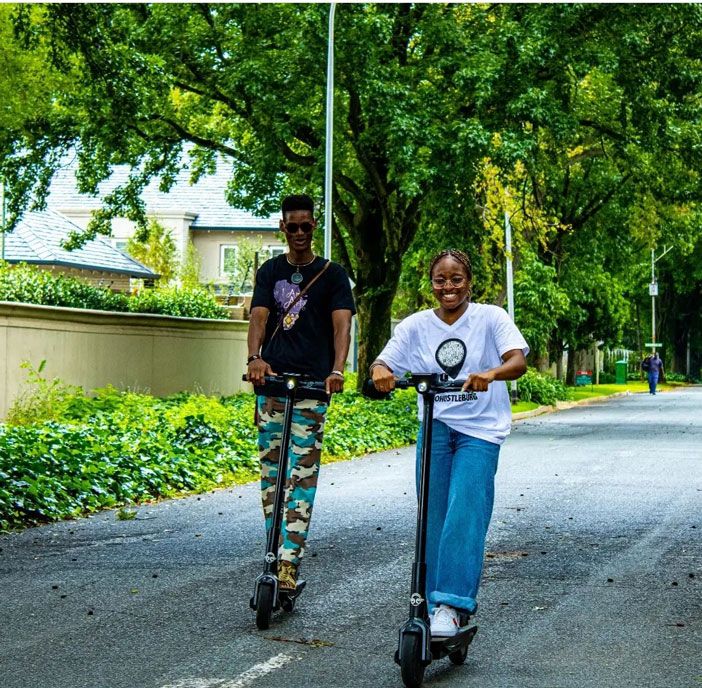 Currently, he is taking over art tourism, which he strongly believes was a natural progression in his artistic career path. Art tourism is defined broadly as any activity that involves travel to see art and would include those people who travel very specifically to see art somewhere else, as well as those who often or occasionally include visits to see art among other activities during tours, holidays or other trips away from home.
Art tourism is a symbiotic phenomenon which helps promote the artists' work, and creates an interest in people who were previously oblivious to these artists. Modise believes that art tourism has the power to expose people who are from disadvantaged backgrounds, and in the South African context that usually refers to Black people. In South Africa, Black people account for over 80% of the population and White people account for 9% of the population, yet in the art world, throughout the whole value chain, the inverse is true, White people dominate this space.
Modise's passion is to expose Black people to spaces that are not easily accessible to them. Modise has noticed that in most art spaces there is a lack of diversity, which he aims to create. There are also several hurdles and myths that hinder the interest of Black people, such as the fact that the cultural spaces are overwhelmingly White, which creates a hostile environment for Black people. These myths contribute to a segregation of culture, and a hierarchy of cultural production. The cultural spaces in the South African context are deeply entrenched in racial segregation, and with people like Modise actively reclaiming these spaces, inclusive and diverse cultural spaces will be created for all to enjoy.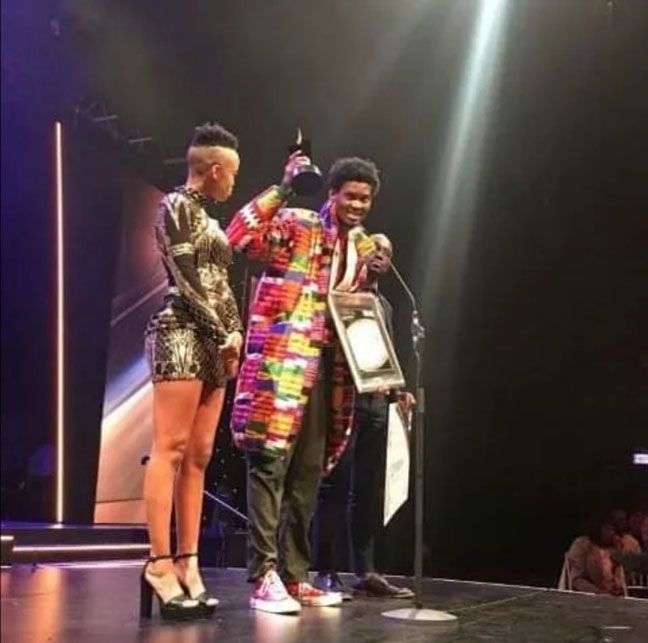 Modise believes that inclusivity is vital in the art space, "More than anything, I am of the thought that art imitates life. Representation in art gives you a moment of enlightenment and it will inspire Black people to come into these spaces. This is done through going to these spaces and reclaiming these spaces, to introduce them to African art spaces. It is time to have an inclusive African contemporary artwork created by Black people," Modise stated in an interview with Arts Help.
Through his ethos of wanting to create an inclusive environment for everyone by actively creating spaces for Black people in the art world, Modise's business model focuses on the United Nations Sustainable Development Goal for Quality Education. Modise is empowering Black people and creating a sustainable economic inclusion of Black artists. His passion for uplifting all Black people through creating inclusive spaces which promotes the visibility of Black artists, museums and curators, adheres to the United Nations Sustainable Development Goal of Reduced Inequalities.
Modise is the founder of Toura Travel Therapy, which offers a novel art gallery experience called "Hop-On Joburg Art Galleries with Thabo the Tourist". His tours explore the Keyes Art Mile and start at the Everard Read Gallery, Africa's oldest commercial art gallery. He takes art enthusiasts on guided tours through the enthusiastic art gallery experience, whereby people hop on empty and hop off fulfilled. This experience will be a once in a lifetime experience and it is aimed to nourish the souls of people after the traumatic experience of the COVID-19 pandemic that people have been battling.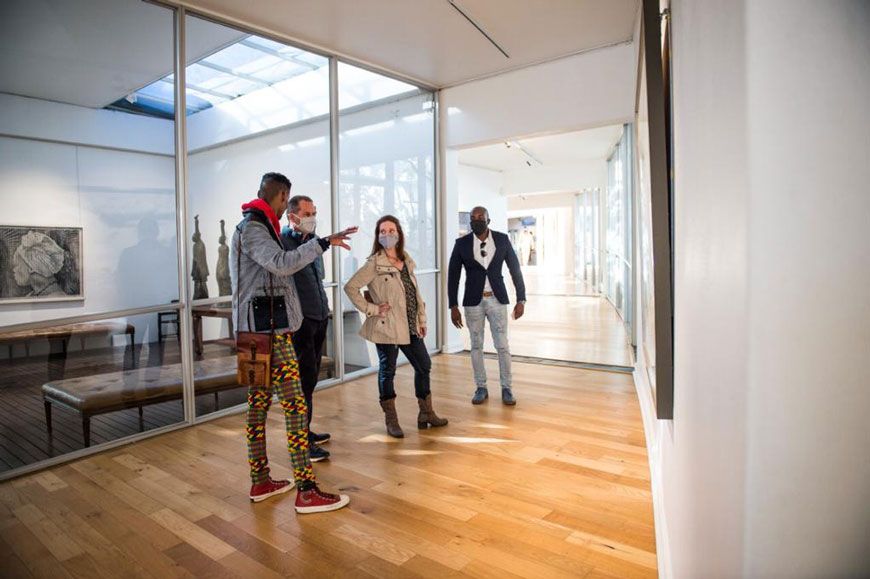 Black bodies, experiences and history are essential in the world, yet the people who are the focal point of these artworks are deprived from proactively participating in that space. Black artists should be allowed to speak on their own experiences and not have their experiences artistically fetishized or exploited without being part of the process.
Chair of the MFA film program at the University of Iowa, Christopher Harris, eloquently wrote that he wished White people would start making art about being White and stop trying to embody the stories of Black people. These faux pas can be avoided by allowing Black people into the cultural world throughout the whole value chain in order to speak of their own experiences. Modise is playing his part by including galleries that are owned by Black people such as BKhz Gallery and Gallery MOMO, which opened in 2003 and is owned by Mandla Sibeko.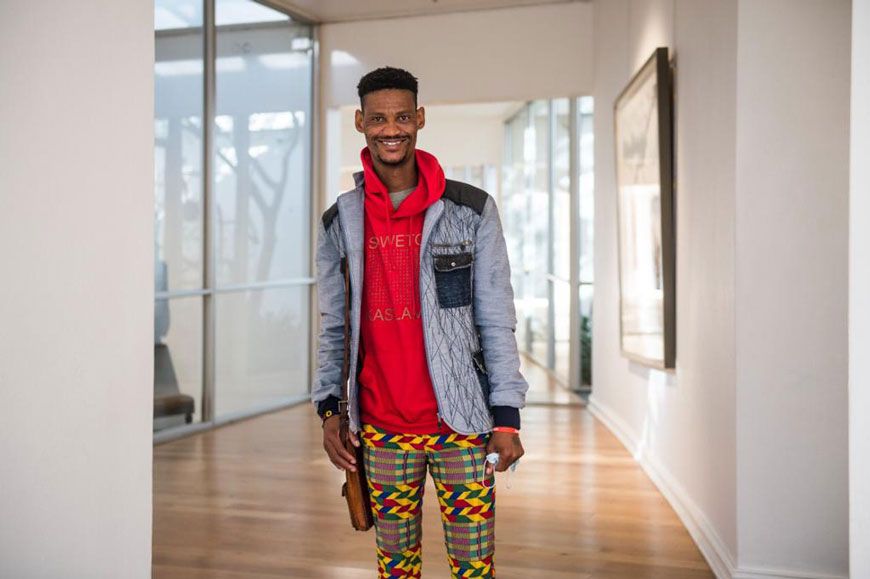 As the adage goes, a journey of a thousand miles starts with one step. Equality and creating the perfect racial inclusion in the art space may be a mammoth task which Modise alone cannot embark on and conquer, but spreading his personal mantra on inclusion is important—and with his charismatic persona it will indeed spread. Thus, if we all play a role on this integral journey, equality will no longer be an unobtainable dream.
---
Thabo the Tourist's gallery tours include transport and lunch. For more information, Thabo The Tourist can be contacted at thabothetourist@gmail.com and you can follow him on Instagram.