Creating eccentric pieces of art using unusual components, The Crossover Project is giving a new face to sustainability. The project's main initiative was to address waste in art and other creative sectors reflecting upon the United Nations Sustainable Development Goal of promoting Sustainable Cities and Communities as well as Responsible Consumption and Production.
Conceptualized by Aurelia Islimye, founder of avant-garde art gallery Bleur, and design journalist Roddy Clarke, the exhibition displayed a number of artworks made using excess and discarded materials such as textiles, sawdust, packaging, etc. from fashion houses, design brands and furniture designers.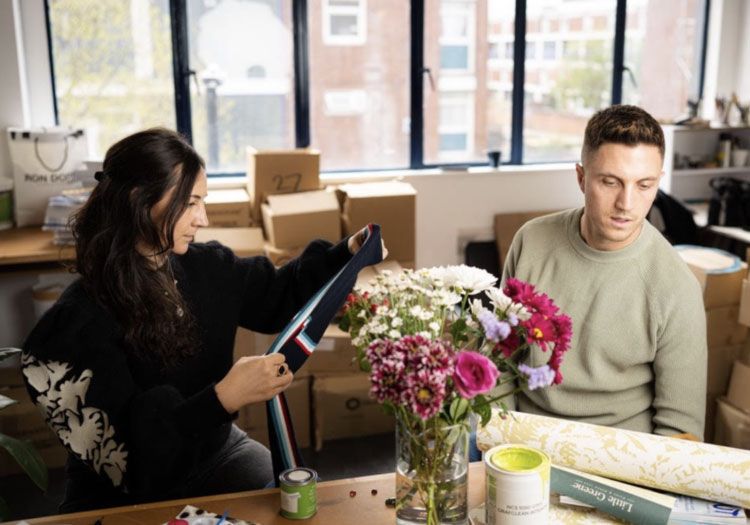 The alarming data on excessive production that included 87% of apparel ending up in landfills, the packaging sector producing 141 million tonnes of garbage, and 8,000,000 pieces of plastic entering the ocean every day, served as the impetus for The Crossover Project.
"We saw an opportunity in bringing three creative sectors together to harness waste (art, design and fashion), and then enlisting a roster of exciting and emerging artists to help us rethink materiality through art as a force for change. Going beyond their normal practices, the artists transformed the waste we captured from design and fashion brands into statement works of art which portrayed strong narratives for change," said Clarke in an interview with STIR World.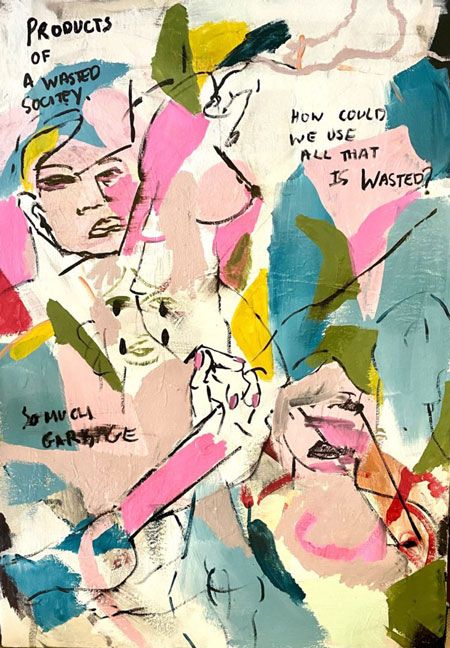 With her installation, "Don't Flush it Down," Jemima Sara urged the visitors to consider trash management and the perils of careless waste disposal. She attracted attention to the bathrooms and toilets and how the routine act of flushing down can have an impact on ecology, advising using it as a forum to also discuss concerns related to menstruation hygiene and difficult access to public restrooms.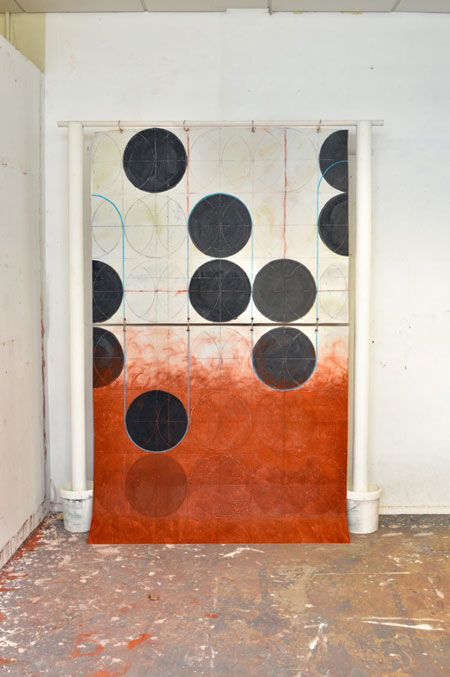 Likewise, in the above artworks, artist Tyler Watson used fabric offcuts from Diesel to create his paintings and collage, whereas Sabrine Brouwers used surplus vegan leather to create two large panels. Watson's artworks focus on finding new uses for things going to landfills. Brouwers challenges us to consider the effects of synthetic dye, particularly those used in cosmetics and fashion and how it affects the environment.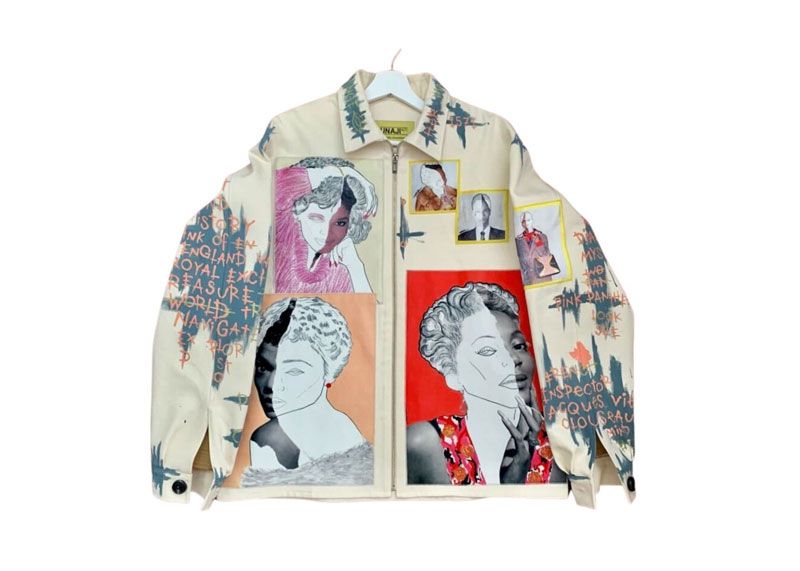 Visitors could also immerse themselves in a sensory art experience throughout the exhibition while also having the chance to engage with waste stations and make their own original art pieces.
The artworks were presented for bidding organized by The Auction Collective as a commercial response to the waste problems. A share of the sales proceeds was also donated to The Ellen MacArthur Foundation for charitable purposes.
This exhibition isn't the last from Islimye and Clarke. The co-founders have plans to host future versions of The Crossover Project.
"We have already been in talks with other venues interested in hosting The Crossover Project. We also want The Crossover Project to become a platform where brands can donate waste for artists to use. In facilitating this circularity going forward we can not only change industries but also support a diverse and emerging wealth of artistic talent across the city, " said Islimye in an interview with Mad about the House.