Immigration is often seen as a chance for new opportunities, new learning experiences and often, holding hope and dreaming of a better life. However, not all immigrants want to leave their lands. Many times there are several factors beyond one's control such as war, economic crisis, or environmental disasters. Frequently,  those who leave their homeland are not only losing their homes but their identities as well, leading them to confront challenging issues of racism and inequalities. This feeling of being lost and not having an identity can persist for generations to come.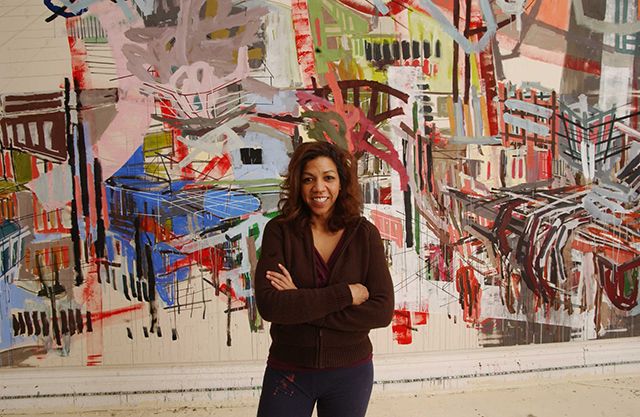 Drawing inspiration from her own life, and the hard realities of immigrants, Denyse Thomasos a Trinidadian-born Canadian abstract painter, used her short life's experiences to give voice to the identities of those who have no home and to those that have faced injustices and unequal opportunities on their lands. By providing historical context and a spotlight to advocate for marginalized communities, much of her work draws on several United Nations Sustainable Development Goals, issues such as Reduced Inequalities, No Poverty, and a call for Decent Work and Economic Growth.
The experiences of racism that Thomasos witnessed during her early days as a professor in Philadelphia had a profound influence on her subsequent artistic creations. Her painting, Rally, reflects issues that were present in Philadelphia, high rates of poverty, inequalities within the city and the black community and the lack of work available at that time. She wanted to address these issues by painting her emotions and the light she still saw within. In a recorded artist talk Thomasos stated that, "the heaviness of living there; and how, among the destruction she encountered, she would see certain houses painted bright colours, which offered moments of hope."
As an abstract painter, her artworks occasionally depicted various issues concurrently. Drawing from her personal experiences as an immigrant in Canada, Thomasos employed her voice to draw attention to the United Nations Sustainable Development Goals related to reducing inequalities and promoting opportunities for growth through work, both past and present. Her father faced systematic issues in order to further his career, thus influencing Thomasos's work. Originally titled "Displaced Burial'' and now known as Burial At-Goree, Ben Portis, a Toronto-based curator spoke to Thomasos right before her death, where her art was put on an exhibition at the Maclaren Art Centre in Barrie, Ontario in 2013.  The painting represents Thomasos's father and his life in Canada. "'Her father, a physicist, was not able to succeed past a certain point, because of the veiled, almost polite racism found even here,'"' she explained to Portis. On the other hand, the painting also represents "18th-century slave ships that transported kidnapped Africans from the Guinea coast to landings along the Delaware River."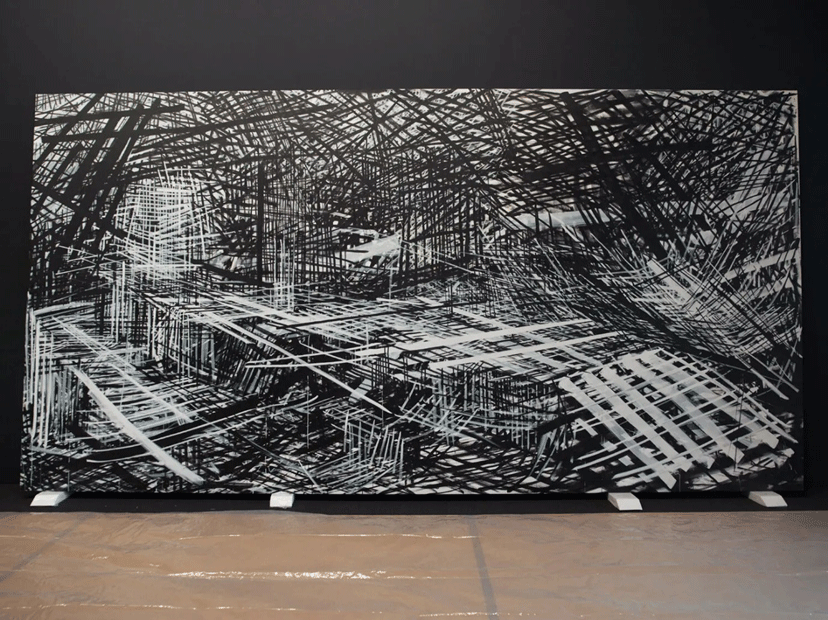 Though Thomasos's life was cut short by a tragic allergic reaction during a diagnostic medical procedure. Her work still is just as relevant today as it was over 30 years ago when Thomasos first saw disparities among marginalized communities. If we take places like Philadelphia for example, where Thomasos first drew her inspiration, we still see the issues she first saw 30 years ago.
The Controller's Office report on gun violence in Philadelphia in 2019 stated that the city had the highest rates of both poverty and homicide. Going back in history, some of these issues are rooted in anti-discriminatory laws in the 1930s, which impacted issues such as homeownership for coloured people. Creating laws as such contributed to greater inequalities amongst marginalized communities.
This is just one example, of hundreds and quite possibly thousands of other examples where inequalities and poverty have led to further hardships within a community. The creation of discriminatory laws impacted those who have and those who don't have, whether it comes to owning a home or something as simple as having the right to vote. These practices further impacted identity issues and a place to call home. Furthering these issues into a never-ending cycle that has impacted generation after generation.
Denyse Thomasos gave voices to those that didn't have one. Through artworks such as Displaced Burial/Burial At-goree which reflects on her father's struggles with slave ships and contemporary problems in cities like Philadelphia as depicted in Rally, it becomes clear that these issues have an enduring impact that transcends generations, resulting in the loss of one's home and identity.