The Perspective Project is a non-profit social enterprise with a niche in connecting mental-health-based artwork with the general public. Through the use and application of art, The Perspective Project seeks to improve mental health literacy by breaking down social stigmas.
The non-profit works alongside artists whose works' feature or critically engage with relevant mental health topics. Through this initiative, the Perspective Project is able to build a community and active dialogue with not only the artists involved, but with their audience and viewers as well. In doing so, they raise awareness for not only mental health, but they also present art in a way that is more accessible to the average consumer.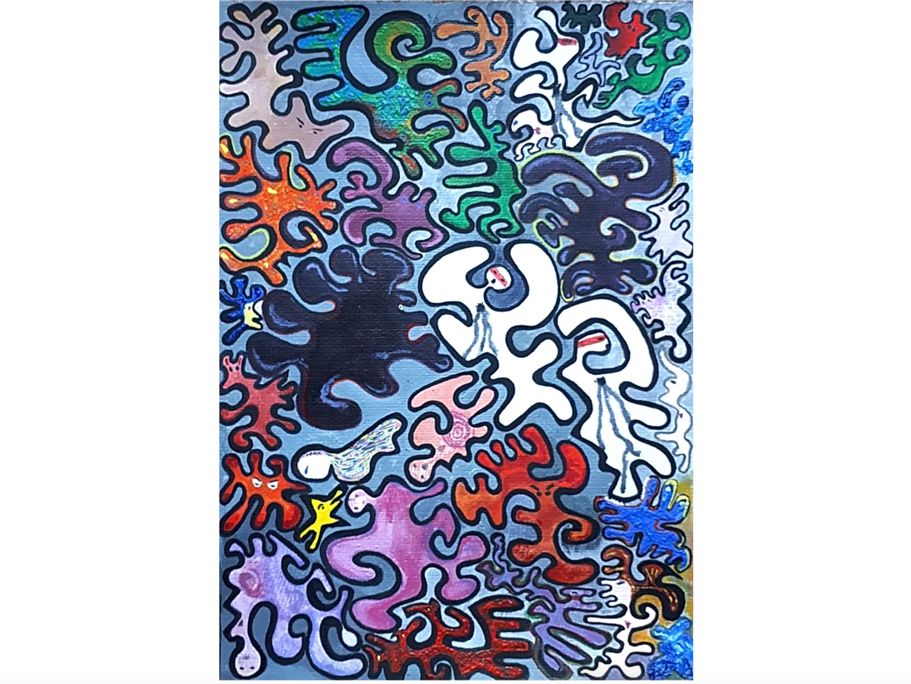 Saira Jayne Jones is a mixed media artist who works in collaboration with the Perspective Project, using drawing, painting, and poetry as a means to express her mental health narrative. Her clever use of a blend of different media encompasses an impressive array of emotions and introspection.
For Jones, art serves as an outlet through which she can vehemently express raw emotions — emotions that she hopes others can so openly express, too.
Jones has a history in working with mental-health-based organizations, having started one herself. ​​Artifacts is a nonprofit art organization premised on raising not only awareness for mental health, but also creating social change, similar in scope to both The Perspective Project and Arts Help.
"At Artifacts, we say we want to BE the difference because being the difference makes it tangible and personal," says Jones.
Artifacts utilizes art exhibitions, presentations, poetry discussions, and workshops as a vehicle to both inspire and mobilize mental health literacy.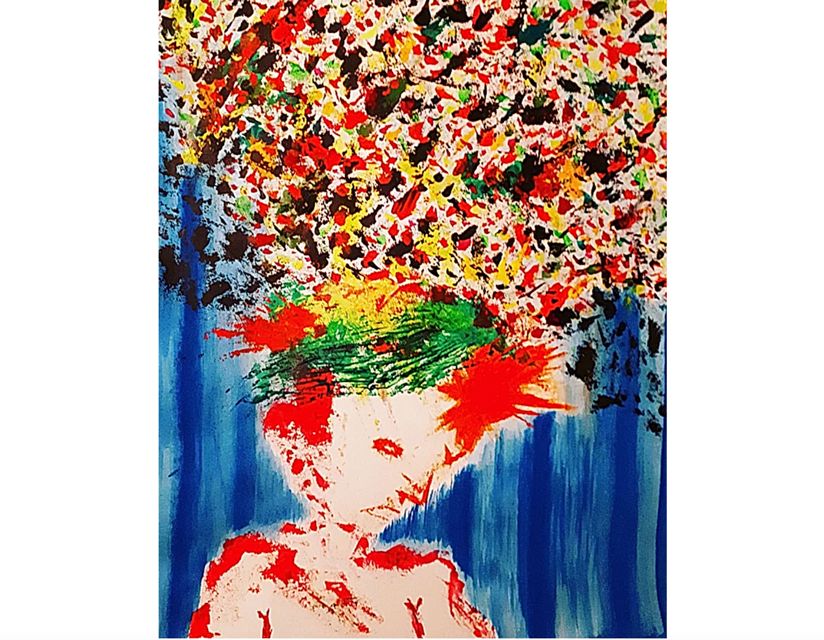 In an interview with the Perspective Project, Jones' discusses her piece Mind Vomit, a painting in which the viewer can visibly see the myriad of not only colours, but also emotions on display. Jones utilizes varying degrees of colour to express different emotions: yellow for anxiety, red for pain, orange for anger, blue for sadness, and green for shame.
As per Jones' explanation, the individual in the painting is an empty body. The pieces protruding from the person's head is the mind "vomit," so to speak. The "vomit" is a physical release of thoughts and emotions that would have been otherwise pent up inside. She explains: "When there's things going on in your mind, you can't really projectile vomit anywhere. There's no way of getting it out apart from finding some kind of outlet that's good for you." For Jones, art is that outlet.
The Perspective Project, Saira-Jayne Jones, as well as Artifacts feed into the United Nations 17 Sustainable Development Goals, namely Good Health and Well-Being. The UN's third SDG encompasses not only physical health and well-being, but mental health as well. It prioritizes essential health services being readily accessible to everyone, regardless of socioeconomic status, age, sex, ethnicity or sexual orientation.
Mental health and physical health beget the other, and thus should be equally prioritized.
See more of Saira-Jayne Jones' work here.