Shepard Fairey, has consistently addressed social and environmental issues in his artwork. The contemporary street artist and graphic designer based in Los Angeles, has demonstrated a strong commitment to the issues of social justice through his politically charged and bold graphic style art.
Often promoting awareness and demanding changes on issues ranging from gun control to climate change, Fairy is a committed political and environmental activist whose work blends entrepreneurship with street-art activism.
Fairey, born on Feb. 15, 1970, in South Carolina, first rose to prominence after creating a sticker featuring a portrait of André the Giant, a professional French wrestler, in 1996, along with the word Obey. In an initiative that he believed "democratized art," Fairey posted the Obey Giant image in towns all over the globe aiming to increase accessibility to art and demonstrate that there was a place in the public realm for uses other than ads and official signage.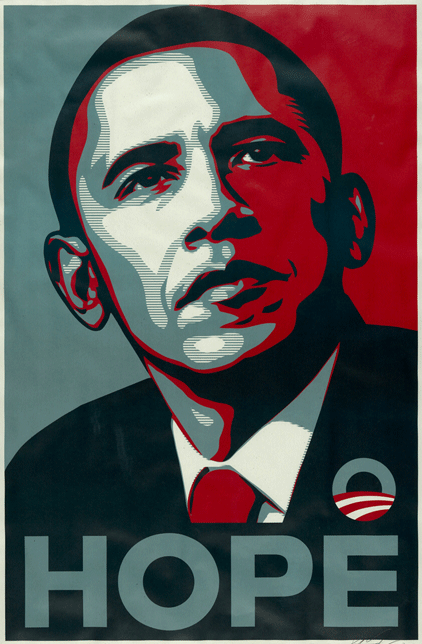 The American muralist's work has addressed many of the  United Nations Sustainable Development Goals in a variety of ways. In 2008, he created a poster for  Obama's presidential campaign featuring the word Hope in bold letters. At the time election brought a sense of optimism for the future, despite the United States facing its most severe financial crisis since the Great Depression. Following his inspiration from Obama's address at the Democratic National Committee meeting, Fairey came up with the idea on his own. When Fairey learned that Obama supported universal healthcare and environmental safeguards, he showed his sport by creating the poster to represent the hope that Obama inspired in people through his promises.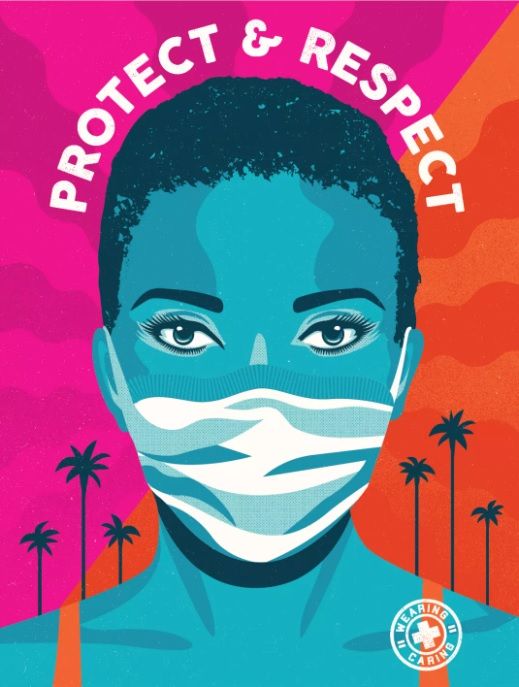 Fairey has also used his art to promote United Nations Sustainable Development Goals for   Good Health and Well-being. In 2020, he created a series of posters and stickers named Masked Print Project that encouraged people to wear masks and practice social distancing during the COVID-19 pandemic. The posters featured messages such as "Stay Safe" and "Protect and Respect." His art has helped to raise awareness about the importance of public health measures during a global health crisis.
Likewise, Fairey has been a vocal advocate for Gender Equality throughout his career. In 2017, he created a series of posters titled, We the People for the Women's March on Washington that featured powerful images of women from various ethnic origins. The posters were created to offer support and motivation to those who feel disheartened and powerless; a message of empowerment to the most vulnerable sections of society.
In addition to advocation for Gender Equality, Fairey also created a mural on a 12-story building by collaborating with artist Sandra Chevrier in Austin, Texas. The mural commemorates the ratification of the 19th Amendment, which granted women the right to vote.
The addressing of Sustainable Goals for  Clean Water and Sanitation can also be seen in Fairey's work.   In 2013, he collaborated with BNE and created an artwork titled Water Crisis, a poster that featured an image of a child carrying a glass of water. The artwork was designed to raise awareness about the importance of clean water and sanitation in developing countries. Fairey has also supported charities that work to provide clean water to communities in need.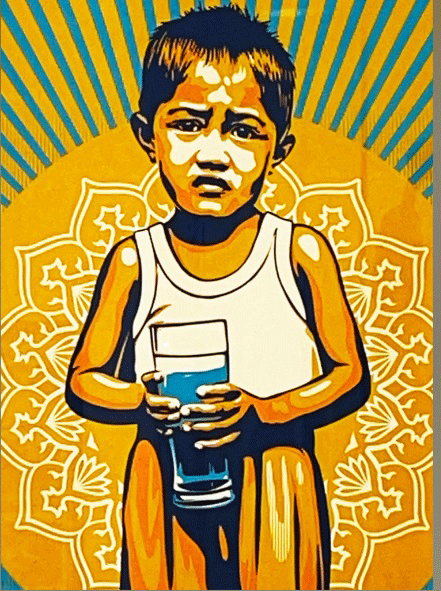 Other advocacy in his artwork includes goals for Sustainable Cities and Communities. Fairey's Cultivate Harmony print symbolizes the crucial need to move beyond limited nationalistic, tribal and egocentric thinking and acknowledge our interdependence with each other and the future of our planet. It emphasizes that moving forward, humanity must prioritize respect, unity, compassion and thoughtful analysis to chart a sustainable path for ourselves and our planet.
Fairey's art has consistently addressed Climate Change and Environmental Issues.  In 2015, Fairey created a powerful artwork titled Earth Crisis.  The piece initially was a massive globe that hung between the first and second levels of the Eiffel Tower where COP21 was hosted. It was created in collaboration with Greenpeace and was intended to draw attention to the urgent need for action on climate change.
Overall, Shepard Fairey's art reflects his commitment to promoting social and environmental change. From addressing issues such as gun control, climate change, and gender equality, to advocating for Sustainable Development Goals,  Fairey's artwork continues to inspire and provoke conversations about important issues. By making his artwork available for free, Fairey has enabled activists and protesters to use his art as a tool for social and political change. Fairey's activism, entrepreneurship, and artistry have combined to make him an influential figure in the contemporary art world, whose work continues to challenge the status quo and inspire hope for a better future.