On October 15th, 2020, a stolen painting was returned and rediscovered after 87 years. Winter, a painting created by 19th-century American artist, Gari Melchers, was stolen by Nazis from its Jewish owners in 1933. The painting features two young people skating and belonged to an extensive art collection stolen by Nazi forces when the Mosse family was forced out of Berlin. Rudolf Mousse had purchased the painting directly from the artist in 1900 at the Great Berlin Art Exhibition. When Mousse died in 1920, the family's art collection and publications were passed down to his daughter when his wife died in 1924.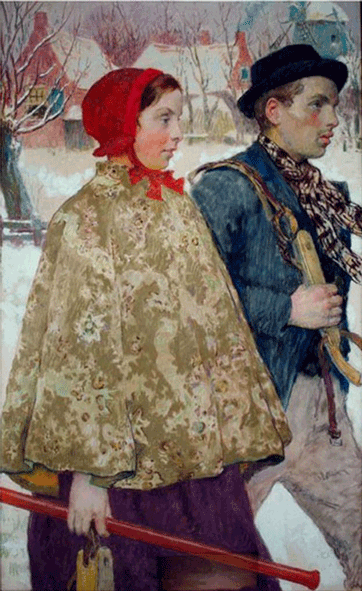 The Mosse family owned the newspaper "Berliner Tageblatt'', a successful publishing and advertising company in Germany from 1867 to 1930. The Mosse family were recognized as leaders of the Berlin Jewish Reform Community and were quite vocal about Adolf Hitler's rise to power. In 1933 when the Nazis came to power, the Mosse family became subject to Aryanization measures, which forcefully removed them from the German economy. When the Mosses fled Germany, all their assets, including their extensive art collection, were forcibly seized.
After the Nazis seized Winter, the piece made its way to several individuals before businessman Bartlett Arkell bought it from a New York art gallery in 1934. From 1934 to 2019, Winter was located at Bartlett Arkell's Museum in Canajoharie, New York, until it was turned over to the FBI when they were informed that it had been stolen. During the 1930s and 1940s, the Nazi regime had stolen multiple art pieces from Jewish families, and the Mosse heirs have been trying to reclaim art belonging to their family since 2011. Eventually, the 87-year-old painting was returned to the Mosse Foundation after tireless inquiries and conversations from its rightful owners.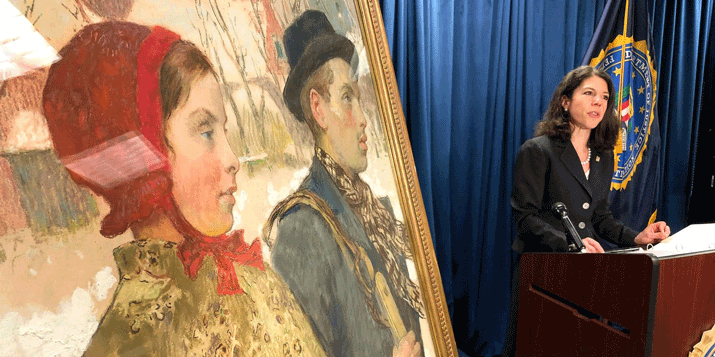 The Mosse Art Restitution Project, dedicated to recovering the stolen works, has stated that the painting is estimated to be worth hundreds of thousands of dollars and will soon be auctioned off by Sotheby's Auction House. The organization currently has restitution claims from several other countries, including Poland, Sweden, Germany, Israel and the United States.
The history and legacy of stolen German art go back to Hitler's rise to power. Adolf Hitler was an unsuccessful artist who was denied admission to the Vienna Academy of Fine Arts. He relentlessly attacked modern art, claiming it to be "degenerate" and a product of the decadent twentieth-century society. When Hitler became Chancellor of Germany, he forced his artistic vision on the entire nation. Any modern art found in museums or homes that did not match his aesthetic was sold or destroyed. The seizing of art by the Nazi regime, also known as the "Nazi plunder," resulted in the organized looting of European countries by the Third Reich. Plundering was executed by military units known as the Kunstschutz, who targeted gold, silver, currency and other items of cultural significance such as paintings, ceramics, books and religious treasures. While most items were recovered, there are still many missing or under contest.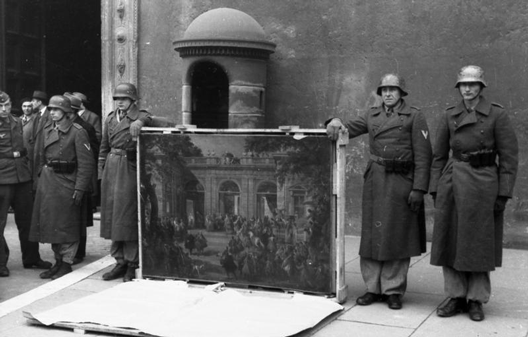 From 1937 to 1938, several art dealers set up shops just outside Berlin to sell nearly 16,000 paintings and sculptures confiscated from German museums by Hitler. When German art dealers were not successful with their sales, they set fire to one thousand paintings and sculptures and over three thousand watercolours, drawings and prints in the courtyard of the Berlin Fire Department. This act of aggression caught the Basel Museum's attention in Switzerland, which arrived with 50,000 Swiss francs to spend on German art. Since then, multiple paintings like Winter have travelled worldwide, disappearing from their owners' hands in the act of preservation.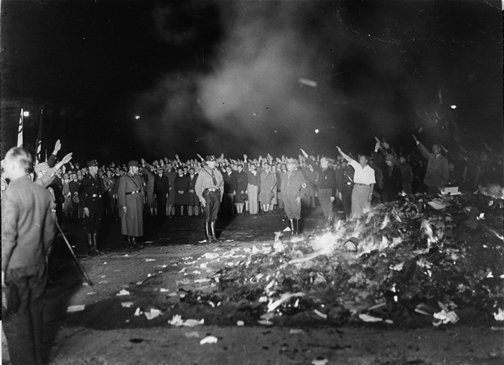 The return of Winter marks a late victory against the legacy of the Nazi regime, providing a measure of restitution for the Mosse family. The story attached to the painting imbued it with new historical significance, tripling its value. However, countless pieces of artwork stolen by the Nazi regime remain at large, and the work of recovering them must continue.
The FBI's art crime team is continuously searching for new cases of stolen art to reach justice. For more information, contact the FBI's art crime team at NYArtCrime@fbi.gov