Born and raised in Ukraine, Volodymyr Melymuka unexpectedly became a local hero, who took his arts to the streets to protest for peace in Ukraine. Melymuka moved to Poland in 2012 to study interior design in the Academy of Fine Arts in the capital of Poland, Warsaw, where he resides now.
The morning of Feb. 24, 2022, when Russia invaded Ukraine, a lot changed in the lives of many Ukrainians around the world. Melymuka taught his regular painting lectures at the Academy of Fine Arts in the capital of Poland, Warsaw, where he resides now.  Little did he know that he would spend that day creating art to fight for his motherland.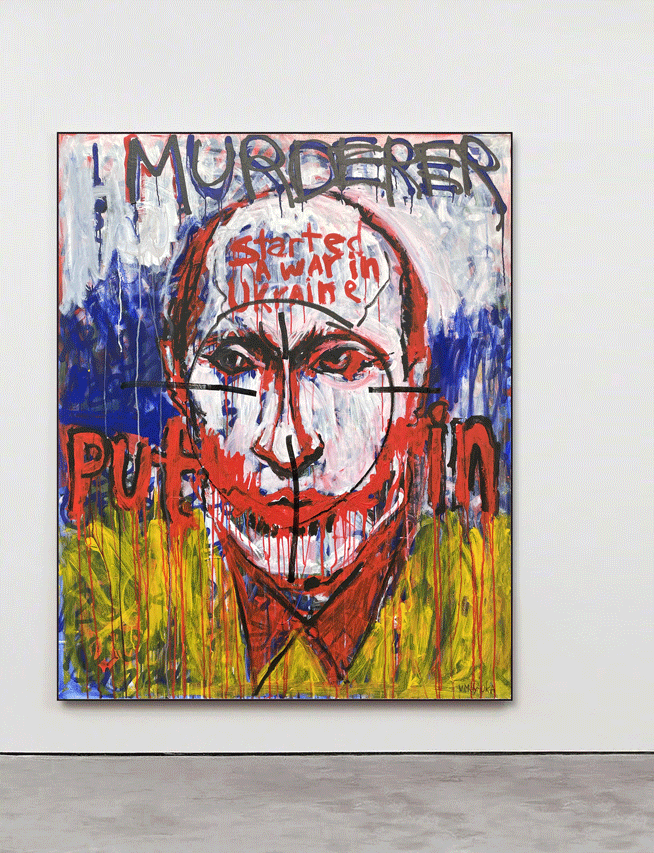 "When the war erupted, I went out to join the protest that was happening in Warsaw, but after standing there for a while, I realized that I could do more. I went back home and started painting. I had so many emotions circulating in me that the best way to express them for me was by painting. I finished the work in a few hours and I brought it to the streets," says Melymuka.

Although, having been away from his hometown in Ukraine since over a decade,  he still identifies himself as Ukrainian and does a lot of work to support his home country during these tough times.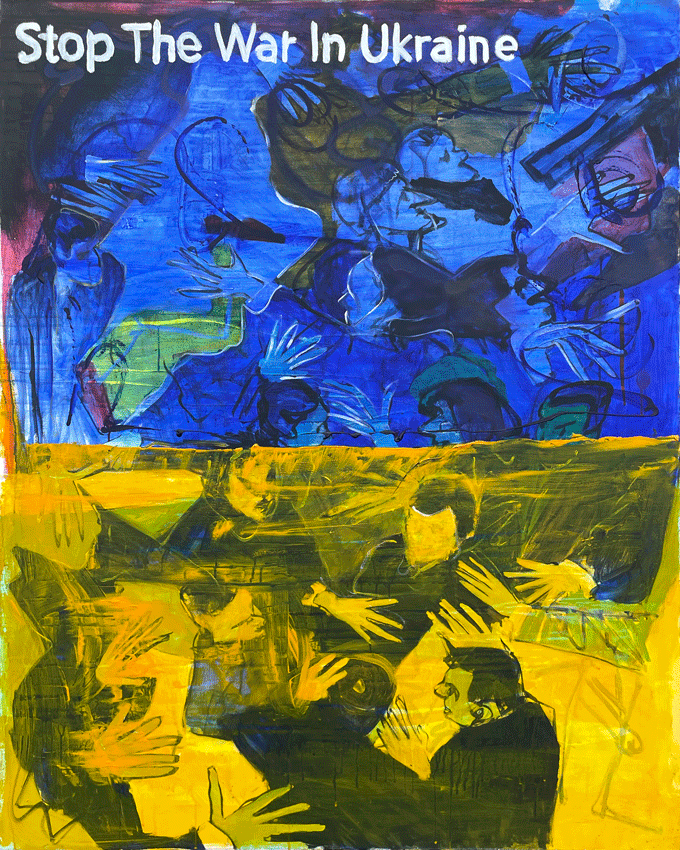 After finishing his degree, Melymuka did commercial and individual painting. However, soon after that he realized that it was not for him.
"Art is something bigger than just a picture for me, a painting should tell a story or contain a meaning in itself," adds Melymuka.
A few years prior to the war in Ukraine, he started using his art to reflect on the current events that were happening in Poland, Belarus and Ukraine. His works reflect upon United Nations Sustainable Development Goals such as Peace, Justice and Strong Institutions by promoting peace and human rights.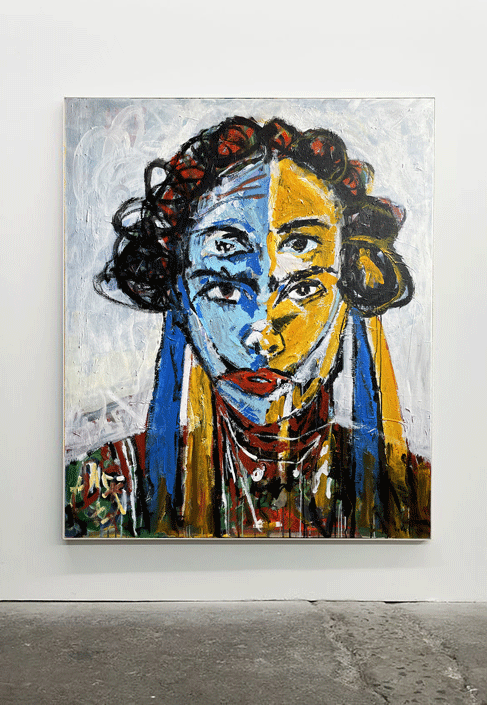 When it comes to his professional life, Melymuka is well-versed with different artistic mediums such as photography, sculpture, painting and much more. He does interior design and teaches painting in the Academy of Fine Arts. Currently, Melymuka focuses on creating art that promotes Ukrainian culture and identity.
"My plan for the future is to pursue a PhD in Arts and conduct research regarding Ukrainian embroidery. In my works I use traditional, Ukrainian clothing and transform it into modern paintings" says Melymuka.  Since the war started, he has been donating his artworks to raise money for the Ukrainian army and charity organizations.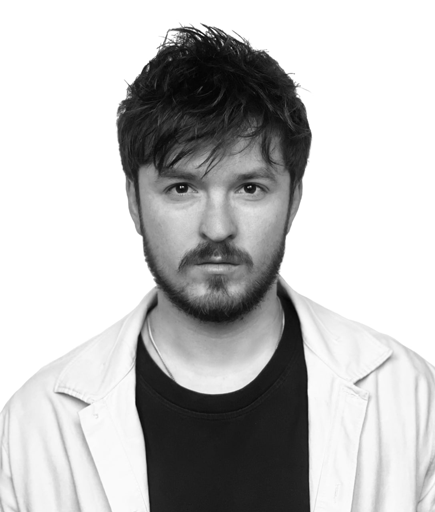 ---
If you would like to find more about Volodymyr Melymuka and his works, please follow his Instagram for more details.