Tackling the global mental health crisis is a huge undertaking. The Art Gallery of Ontario (AGO) takes on this mission by bringing people together through the experience of art. In doing so, AGO is taking part in this paradigm cultural shift by focusing on the visitor experience with respect and recognition. Mental health is not an abstract concept in 2020 but a real and ongoing challenge. During the time of COVID-19, promoting mental health awareness is not only possible but increasingly necessary.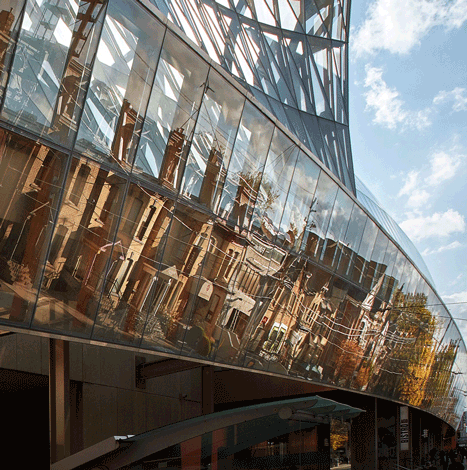 The COVID-19 era has been one in which many have had to slow down and take the time to learn about personal coping mechanisms and wellness practices in day-to-day life. There is a sense of vulnerability and openness that parallels the way people often approach viewing artworks. While the AGO is not currently open due to COVID-19, attending virtually is possible. During one of their talks, I had the opportunity to learn more about different artworks. Virtual attendees had the chance to explore mental health awareness and its challenges from close observation of artworks and open-ended questions. The following are three such pieces.
The first of three works chosen for this virtual tour began with Agnes Martin's The Rose. At first a rather unassuming painting, this piece is a powerful call to encourage extended viewing and gain a deeper understanding. Upon closer inspection, the viewer can see a painstakingly drawn grid on the canvas that shows incredible discipline from the artist. While almost imperceptible at first, the painting is perfectly imperfect, highlighting  the human element in forgoing the use of a straight edge to create the grid.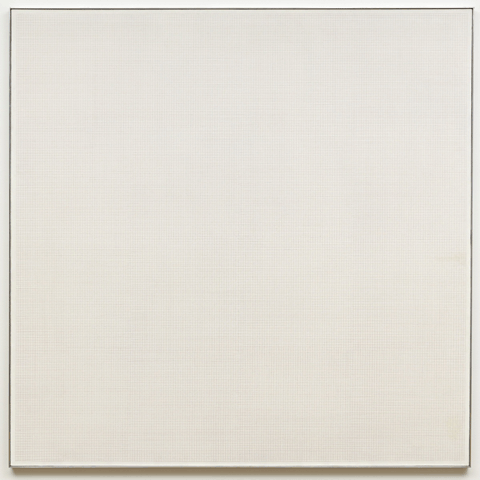 Martin drew inspiration from the outside world. Nature thus being her muse, and no two works of hers were ever the same. After unpacking more about the artwork, the AGO Art Educator began to share information about Martin's life including her schizophrenia and spells of psychosis, which led to hospitalizations. A rich exploration of this artist's work helps viewers understand how it led to her own healing and perhaps others too, and pushes viewers to further meditate and reflect on this piece.
Work by Canadian artist Emily Carr is the second painting chosen for further exploration. Beginning this portion of the talk with Carr's history, viewers learn that she worked as a feminist and environmentalist in a time before these terms existed, and only began receiving recognition for her work later in life. After suffering from a nervous breakdown and staying in a sanitorium, she became discouraged and gave up painting for fifteen years.
Stumps and Sky is a gorgeous painting that shows Carr's deep appreciation for and connection to the land. Open paint strokes and warm colors evoke the sense that the  forest was her sacred space. The painting visually grounds the viewer and the artist's intention in nature.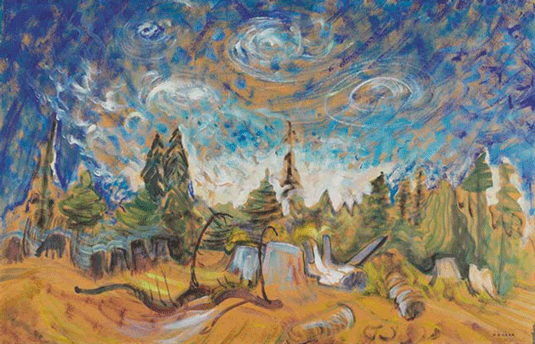 Alex Colville's Soldier and Girl at Station was the third and last work examined during this talk. This work is particularly compelling in its focus on the anxiety of Colville's experience working as an official war artist for the country. He demonstrates this anxiety and tension in Soldier and Girl at Station by choosing to do away with any sense of grounding. He actively chooses not to paint the figure's shadows, so instead, they appear floating, free from the burden of the grounded objects around them.
What is compelling about this work is that it depicts an everyday moment, a couple embracing by a train. Upon closer inspection, it is not clear whether the soldier is leaving for or returning from war. This uncertainty pushes Colville's sense of  hypervigilance and anxiety to the surface, increasingly mysterious as viewers wonder about the couple's shared moment.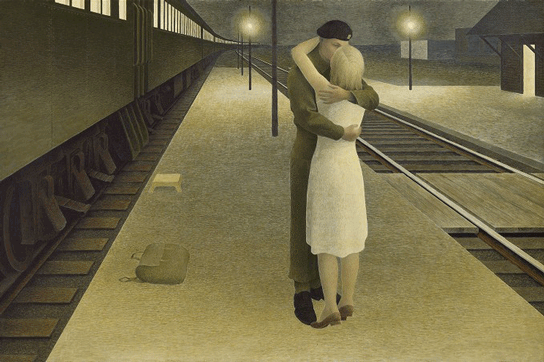 Learning more about these works also offers a deeper understanding of the artwork itself. It lends a greater awareness to the artists who created such pieces, and those living and working during the same time. Taking the time to slow down and unpack these three diverse works shows how central the topic of mental health is in everyone's life.