Sustainable fashion also known as eco-fashion or re-fashion has been receiving a lot of attention and numerous fashion have claimed to abide by it in recent times, some of them will be highlighted below. Sustainable fashion is a way in which brands create clothing that not only reduces the impact on the environment but is also mindful of the people who work to produce the garments. This is an important initiative because the fashion industry is one of the most polluting industries in textiles and clothing; its detrimental ecological footprint is caused by high energy, water and chemical use, the generation of textile waste and microfiber shedding into the environment during laundering. Over 10 per cent  of the worldwide greenhouse gas emissions come from the fashion business, making it clear that it is damaging the environment. The movement is integral part of the reversal of global warming and its impact.
The aim of the sustainable fashion is to achieve a carbon-neutral fashion industry built on equality, social justice, animal welfare and ecological integrity while producing garments  that are ethical  and ecologically friendly. Fashion houses can break their sustainable practices down into four areas; ethical fashion, circular fashion, slow fashion and conscious fashion.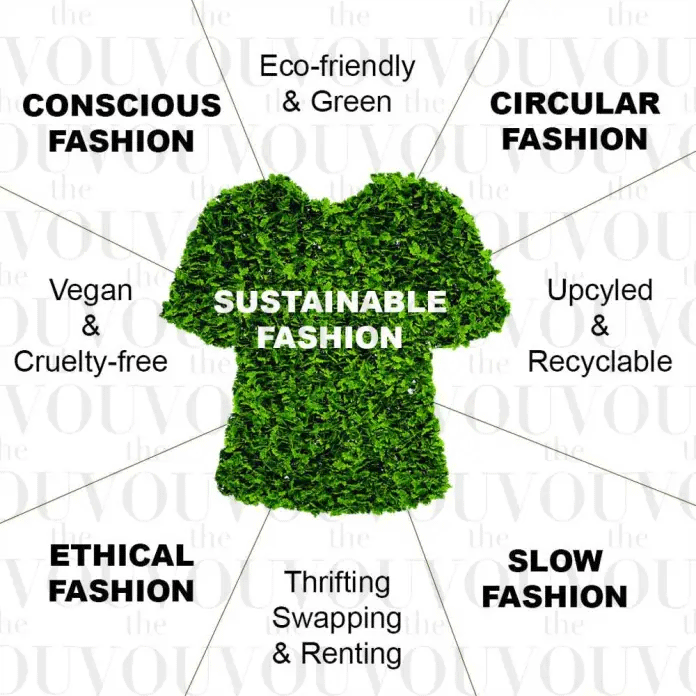 This movement started in the 1960s in America and it has recently gained traction in South Africa. The South African textile and clothing industry is in the early stages of addressing sustainability. There has been an awareness and campaign over reducing carbon footprints and pollution in the South African fashion industry  evident with the South African slow fashion space which is small, but growing steadily. The South African Fashion Week (SAFW) which took place in April 2023 aimed to attract new and sustainable interest with a contemporary and appealing slow fashion contribution.  with the United Nations Sustainable Development Goals For Responsible Consumption and Production. This aims to create conscious consumers who want to preserve the earth by purchasing clothes that are environmentally friendly.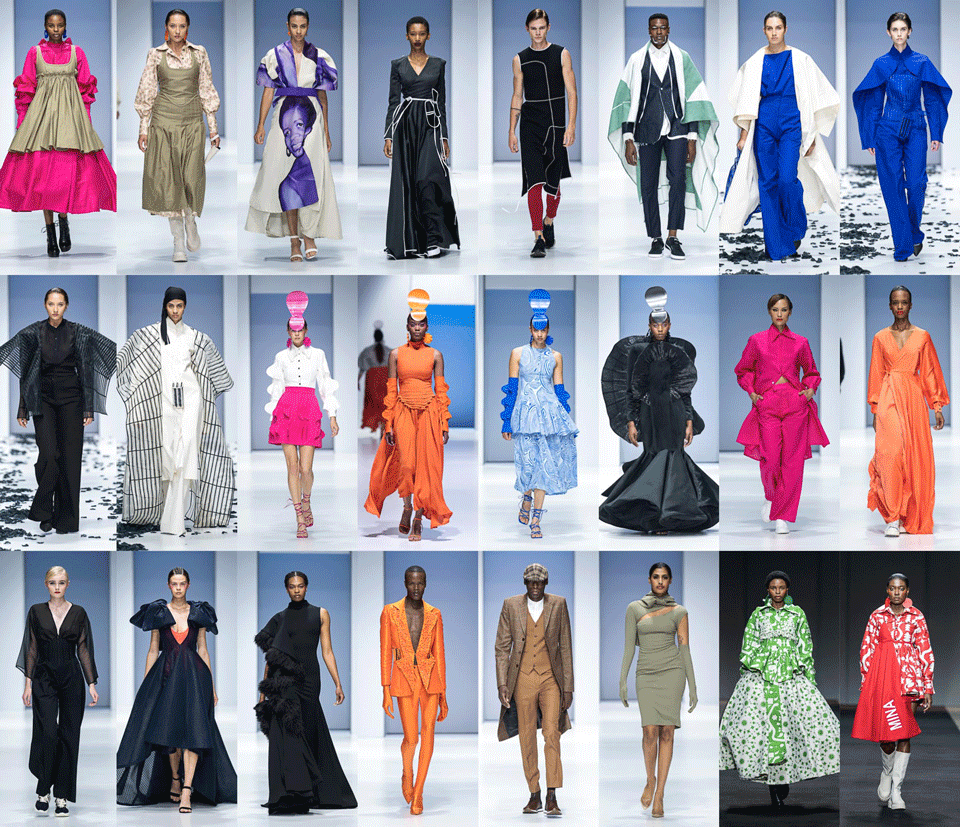 There are several local fashion brands that are practicing sustainability. In the South African context a few stand out, for example; Ethical sourcing is one of the pillars of Woolworths' sustainability policy, according to the 2021 Good Business Journey report. Likewise, Thebe Magugu who won the 2019 LVMH Prize for Young Fashion Designers stated that he creates clothes that are comfortable, functional and sustainable, Magugu's collections employ both local craftsmanship and innovative fabric techniques. Laduma Ngxokolo is another internationally renowned South African fashion designer and he hosted the first-ever MaXhosa Africa Sustainability Fashion Festival in April 2023.
Furthermore, the SAFW is currently developing a curriculum of sustainable fashion workshops to equip designers with the skills and insights. The increase in creating sustainable fashion by some of South Africa's influential fashion houses is expected to have a positive impact on the country's fashion industry as a whole.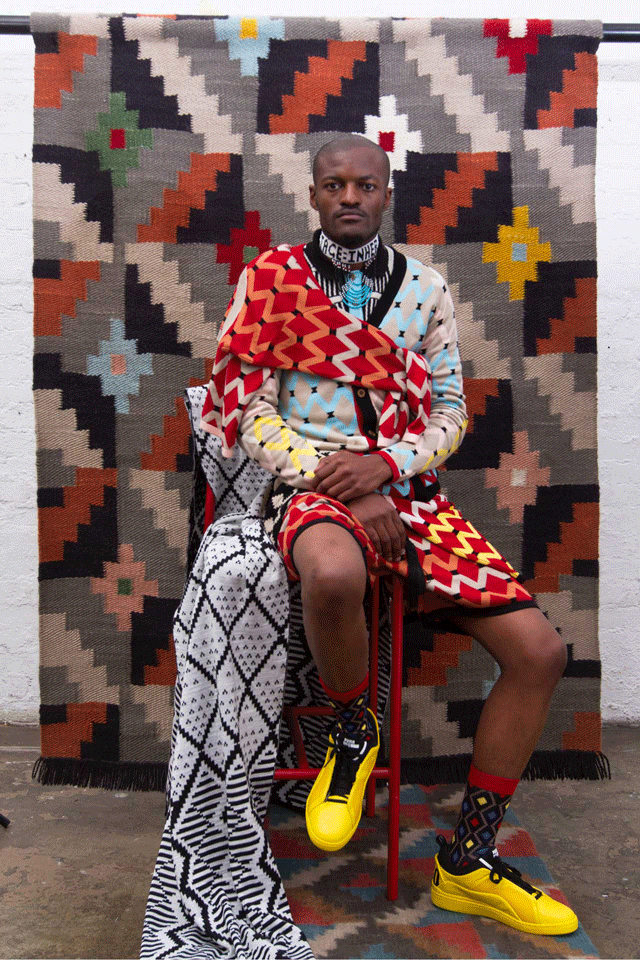 It is important to bear in mind that, there are various factors that hinder the progress of this movement. As the former COO of Timberland Kenneth P. Pucker stated, the reasons for the industry's sustainability let down are complicated. Pressure for unrelenting growth summed with consumer demand for cheap, fast fashion has been a major contributor. Fast fashion has had a vastly negative impact on the environment, it has astronomically increased the already astronomical carbon emissions produced by the fashion industries. Additionally, the endless fashion hauls that influencers are partaking in on their respective social media platforms mostly sponsored by Shein the leader in fast fashion, has ensured that consumers are always seeking new fashion items in the efforts of trying to keep up with trends.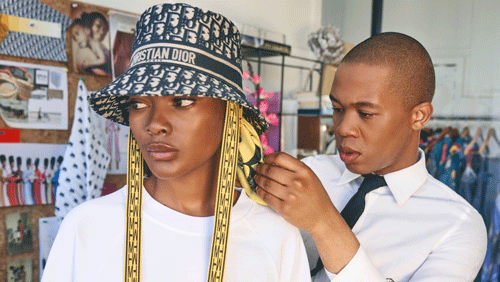 With all good initiatives/movements there are always sinister people who will try to co-opt the movement without putting in any of the work. Green washing is a phenomenon whereby brands trick consumers into thinking that they are sustainable when in actual fact they are merely doing next to nothing. Greenwashing is when brands use vague, misleading or false claims to suggest its more eco-friendly than it actually is. In actual fact few industries tout their sustainability credentials more forcefully than the fashion industry. In order to ensure that brands are genuinely sustainable, they need to be regulated by governments, this can be through the implantation of eco-tariffs, tax or fines for fashion houses. This will ensure that brands will make empirical changes towards becoming sustainable, instead of employing gimmicks to deceive customers into thinking that they are sustainable.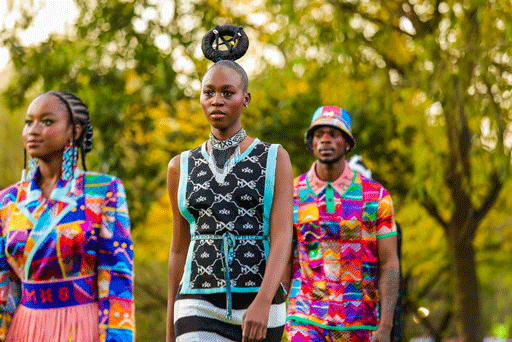 Overall, the successful implementation of sustainable fashion is a collective effort which everyone needs to be proactive in, this will ensure that there is a better and eco-friendly world for future generations to come.
It is imperative that, brands producing fashion, the government and customers consuming fashion must acknowledge their roles in causing environmental and human harm. People always also have the option to visit thrift shops, where they can acquire environmentally friendly, high-quality garments. By choosing to buy secondhand clothing instead of brand new, one can reduce waste and help the planet.