"You're a coward. Always looking for the easy way out. Fighting for a cause? That's not you, is it?"
Albeit a quote from a machine gun wielding nun from a Netflix fantasy superhero TV show – such words have never proven truer when examining the state of the entertainment and streaming industries.
For years, entertainment companies have pumped out superhero and fantasy shows that have thoroughly cemented the role of women in these genres as either oversexualized heroes or "damsels in distress." Over time, most companies have begun to in some way acknowledge their wrongdoings in typecasting women in these genres with more companies altering the way in which women are portrayed in these shows. Streaming companies like Netflix have pledged to join the cause to improve diversity and representation of all forms across their platform, by investing US $100 million over five years into diversity campaigns.
Despite outward messaging and campaigning for increased diversity, fans and creators alike may argue that Netflix and other streaming companies have seemingly taken the easy way out, that they are simply throwing money at the problem, leaving them not wholeheartedly dedicated to this cause. With only 35.7 per cent of all, Netflix leads coming from underrepresented groups and a mere 36.1 per cent of leads in Netflix's fantasy shows being led by female characters, it is clear that both the streaming giant and the genre have much more work to do.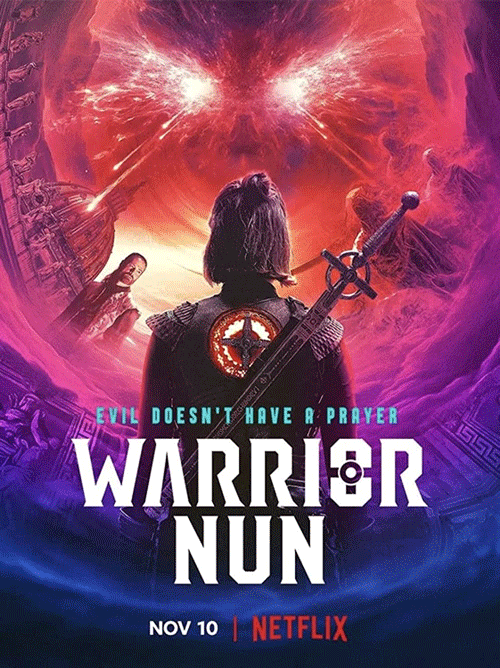 Although it may seem as though the future of increased representation within streaming services and the fantasy genre is bleak, one Netflix original, Warrior Nun, is attempting to break the mould and place women in roles that they not only deserve but also in roles that are of utmost necessity to showcase to society, in turn ensuring that the United Nations Sustainable Development Goals of Gender Equality and Reduced Inequalities are met.
Created by showrunner Simon Barry and based on comics by Ben Dunn, Warrior Nun follows the story of Ava Silva – portrayed by Portuguese actress Alba Baptista – a 19 year old quadriplegic orphan who dies and wakes up to find herself no longer paralyzed and in a convent morgue with a holy artifact embedded in her back.
Beginning in season one, following her abrupt return to life, Ava quickly discovers that her new "accessory" planted in her back – a halo belonging to the "angel" Adriel–  has seemingly given her superpowers. Despite having a new lease on life, her newfound role as the "halo bearer" essentially forces Ava into joining the ranks of a secret demon fighting faction of nuns within the Catholic Church, the Order of the Cruciform Sword. Although at first, not entirely adept at fighting demons or adhering to the rules of the Catholic Church, Ava quickly forms a "found family" with the nuns within the order who she eventually works with to halt evil forces that lurk beneath the Vatican.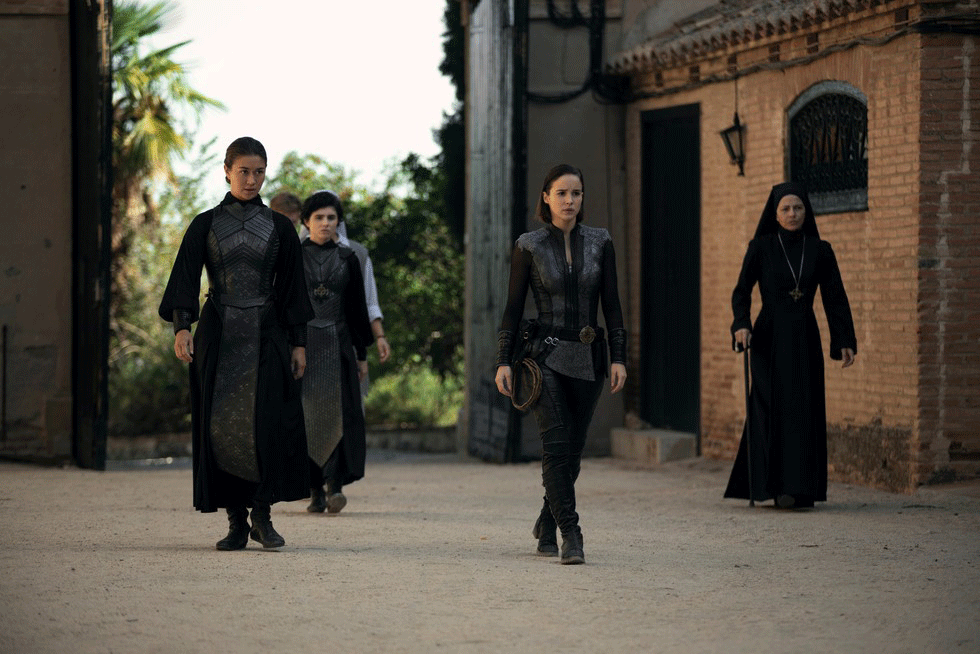 Despite what proves to be a rather niche storyline, the story developed within Warrior Nun is not just another preset fantasy or superhero storyline but rather seems to offer something brand new, something that breaks down the pre-existing barriers within the fantasy genre.
Led by a female hero, but also with an almost entirely female cast of warriors, showrunner Barry and the team behind Warrior Nun have undertaken a task that almost no other Netflix or fantasy show has attempted in the past. Highlighting this theme throughout the entirety of season one, Warrior Nun sees no male hero or side characters run to the aid of the show's female characters. Every female character is written in a way that makes them more than capable of protecting themselves and the fate of the world that lies in their hands.
Not only is Warrior Nun a boundary breaking take on the fantasy genre itself, but the portrayal of the strength of female warriors and heroes provides for exactly the type of representation and diversity that Netflix pledged to fight for over the next five years. Warrior Nun proves to female actresses that they do not always have to play the damsel in distress or the oversexualized hero, rather they too can take on lead roles in fantasy and superhero shows, in the same manner, their male counterparts do.
Equally important, the nature in which Barry and the show writers along with the cast have portrayed these women throughout the entirety of the show, exemplifies to young girls, women of colour and women enmeshed in religious institutions like the Catholic Church, that they are at the very least seen, and that they too share the metaphorical power of these characters despite having this power limited for so long.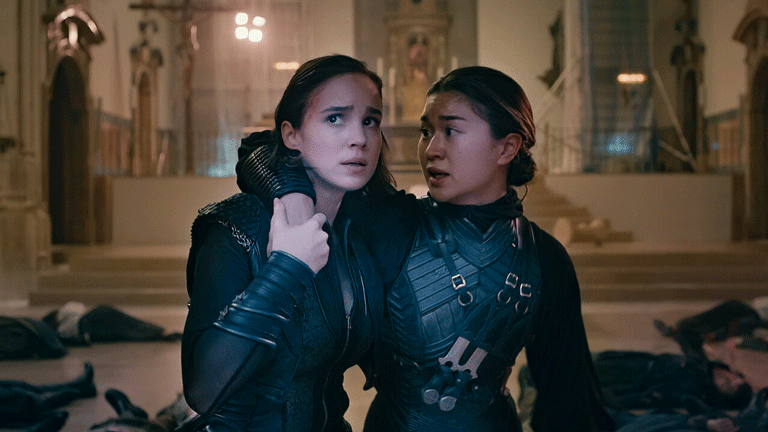 After a long hiatus, Warrior Nun returned in November 2022 with a second season and seemingly with the goal of completely shattering the proverbial glass ceiling and providing more much needed representation within the industry and genre. With ramped up stunts and action sequences carried out by Ava and the rest of the "Sister Warriors," season two continues season one's efforts to push the boundaries of how women in fantasy are portrayed, and yet it goes even further to highlight diversity and representation within the genre.
The second season comes with a "biting commentary on organized religion" and the emergence of a queer romance between Ava and her fellow sister warrior Sister Beatrice, played by Kristina Tonteri-Young, who is in fact a vow-taking nun. In incorporating an ever so subtle queer relationship as the central romance of the season, Warrior Nun joins the mere 28.9 per cent of Netflix originals with queer lead characters, in turn reaching a whole new audience of young queer women who have yet to see themselves thoroughly represented on TV.
The fantasy drama series remains unique in the fact that the existence of a queer romance and the empowerment of women develop in unison with the existence of the characters within the Catholic Church. This storyline ultimately counters many pre-established patriarchal and homophobic ideas that exist within these institutions, providing yet another audience with representation, namely those that have experienced some sort of religious repression by virtue of their personal identity or gender.
Despite exceeding Netflix's goals for increased diversity and representation, all while maintaining the highest audience score for any Netflix original in history – 99 per cent with nearly 9000 reviews – the streaming service has decided to forgo a renewal for Warrior Nun.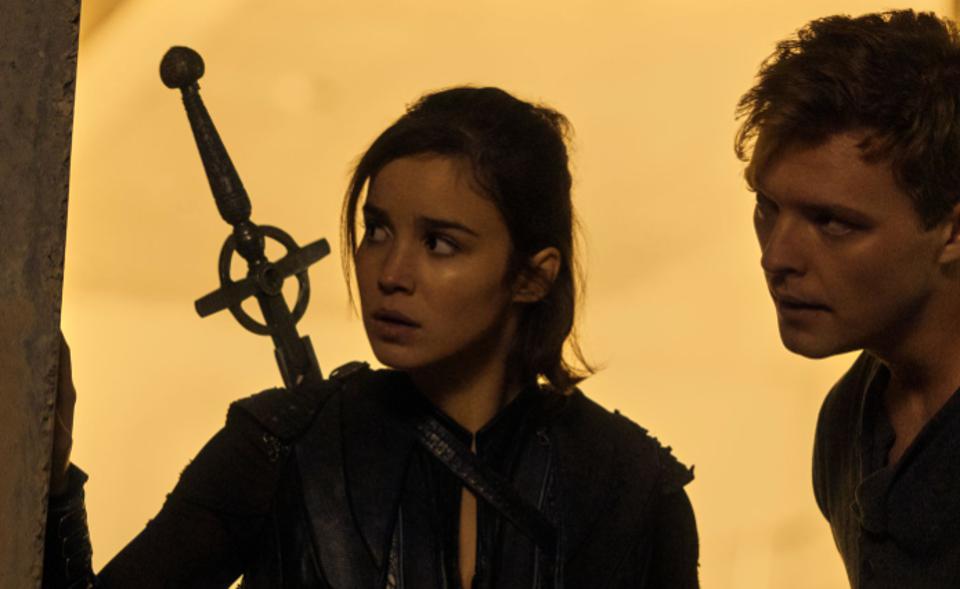 From reality TV stars to politicians to Olympic athletes to general TV fans, Netflix's decision to cancel the show has sparked outrage with thousands turning to social media to air their grievances with Netflix's pattern of cancelling female-led and sapphic shows. Starting the trend "#SaveWarriorNun," fans have managed to garner over 6 million tweets and over 100,000 petition signatures in less than a month in an attempt to save the show. These numbers alone highlight that a show like Warrior Nun is so much more than entertainment. It is a show that absolutely smashes the stereotypical roles of women and queer characters in fantasy and superhero shows, a show that provides much needed representation for so many differing groups.
In an age where diversity and representation are still difficult to come by in the fantasy genre, Warrior Nun is refreshing. Yet, we must ask –  if so dedicated to representation and diversity, then why are big streaming services like Netflix cancelling shows like Warrior Nun that so thoroughly incorporate representation and diversity into storylines without feeling as though they are simply checking boxes? Perhaps companies like Netflix aren't as dedicated to this cause as they have purported to be or maybe these companies are only comfortable with representation and diversity when it is incorporated into side storylines rather than main narratives. This is something we will never be completely sure of, but if these are the reasons streaming giants continue to cancel shows like Warrior Nun, it proves clear that the entertainment industry still has a long way to go in the way of ensuring gender equality and reducing inequalities in the industry.
---
Warrior Nun stars Alba Baptista, Kristina Tonteri-Young, Olivia Delcán, Lorena Andrea, Sylvia De Fanti, Toya Turner, Thekla Reuten, Tristán Ulloa, and William Miller. Both seasons are currently available to stream on Netflix.