Innovators, thought leaders and industry experts reunited in the capital of Ghana last summer for the second edition of Web 3.0 Accra, held on July 29 and 30.
Presented by Ghana Unity DAO and Harmony One, the two-day conference featured panel discussions and fireside chats about the potential of blockchain technology in Africa. Ghana Unity DAO is a digital network of entrepreneurs focused on the development of Web3 in Ghana and neighbouring countries.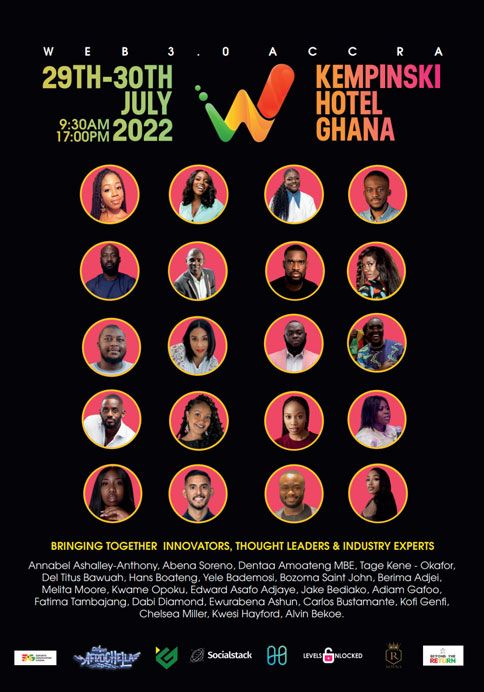 Arts Help's Chief Operating Officer, Adiam Gafoo, was in attendance to speak about the environmental consequences of cryptocurrencies and the global movement Conscious Crypto Creator, the organization's chief program addressing this issue. Other topics in discussion during the event were NFTs, Afrofuturism and Esports.
With the mission of encouraging a diverse digital environment and preparing the youth for a competitive future within technology, Web 3.0 Accra continues the effort of keeping Ghana and the African continent in the forefront of innovation.
---
For more information about Web 3.0 Accra, follow them on twitter. For more information about Conscious Crypto Creator, click here.