Fruits are universal. Not only are they something that we all know and recognize, but they also bring out the uniquely human feeling of desire - the desire to taste, to smell, to touch.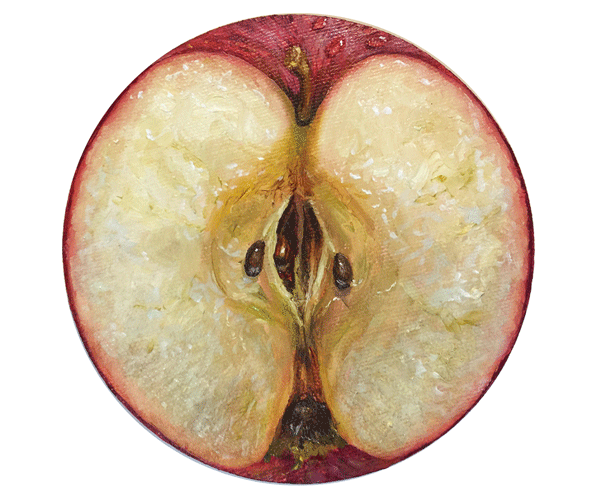 In her artworks, Alonsa Guevara explores this feeling of desire, immersing viewers in the mysterious allure of the humble fruit and inviting us to look deeper into the interconnectedness between ourselves, others and the earth that we share.

As we suffer the consequences of climate change, many blame the deepening divide between humans and nature for leading us down a path of environmental exploitation and destruction. However, if we are to find solutions to the climate crisis that faces us and achieve the United Nations Sustainable Development Goals on Climate Action and Life on Land, we first need to gain a better understanding of our relationship with nature. This is where art comes into play.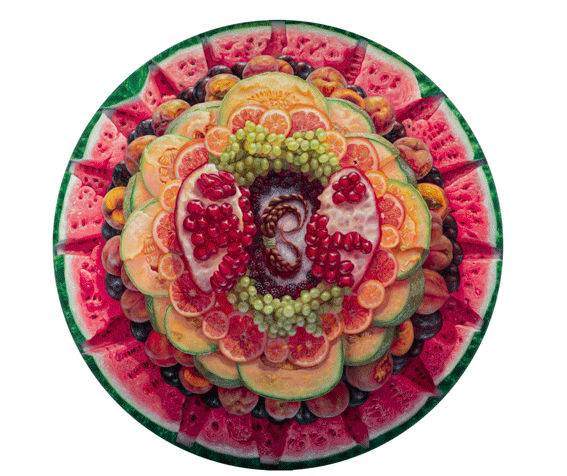 Guevara's works are so much more than eye-catching canvases. With something as simple as a painting of an orange, she opens our eyes to something within ourselves that goes beyond nationality, politics, age, and so on, instead putting us face to face with our common humanity.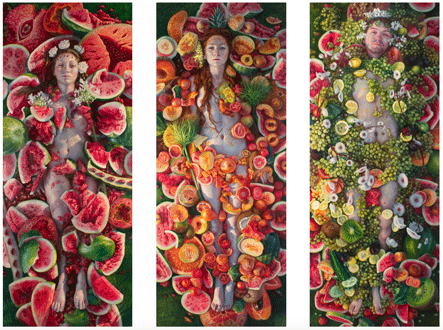 Having spent much of her childhood in the Ecuadorian rainforest, Guevara has always had a deep appreciation for nature, particularly for the beautiful fruits that it bears. To her, a fruit possesses abundant life and purposeful design, and the attentive eye with which she paints them brings to the surface their almost fantastical qualities that too often go overlooked.        

In her Ceremonies series, Guevara delves deeper into the connection between us and the natural world. In these canvases, unclothed figures lie down in beds of fruits, sometimes adorned with blooming flowers, sometimes joined by small animals. Some gaze at the viewer with a look of serenity, while others softly close their eyes. They may be alive, dead, or sleeping - that much is ambiguous. All we see are people, cradled by the fruits of the earth, embodying a harmonious union with nature.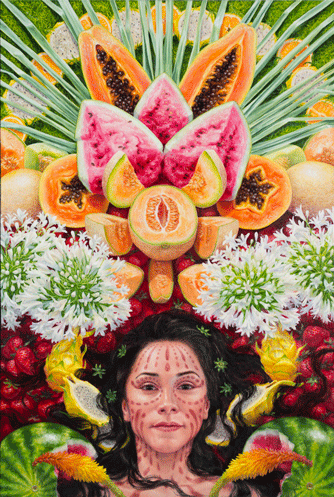 The celebration of life and fertility continues in her portraits of mothers. As bearers of life, these women are portrayed with goddess-like reverence, the fruits and flora adorning and radiating from their forms.  

Guevara herself had a child about one year ago, and has since gained an even greater appreciation for motherhood - both its challenges and its gifts. "It's one thing to admire motherhood and see it from the outside, but it's another thing to be a mother," she explains in an interview with Arts Help, explaining how having a child gave her more perspective. "I learned a lot about life in general."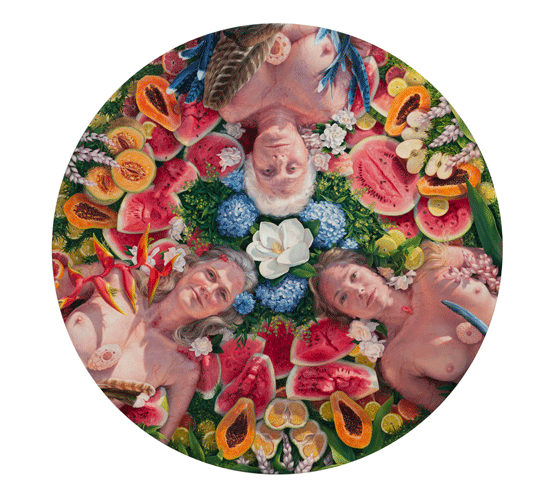 But with life, of course, there is death. Within the abundant cornucopias that she paints, you will not only find fresh fruits, but rotten ones as well. Guevara added this detail intentionally, wishing to explore the cycle of life in which humans, plants, and animals all take part. Like a fruit, we are born into this world, and like fruit, we too will decay - but that's not something we need to fear.
"Death could be beautiful if you see it with different eyes," says Guevara. "Who really knows when our cycle begins and ends? If we think about death often and we remember that we are fragile mortal beings, we will probably try to get the best out of each day and enjoy our life a lot more."
In putting the full revolution of life in front of our eyes, her works show us that we are not all that different from nature, and the sooner we understand this, the sooner we will understand ourselves.

As for future plans, Guevara is excited to soon be spending a year in Dubai participating in Tashkeel's International Residency Program. "This is an incredible space that offers art residencies, exhibitions, workshops for people of all ages, cultural talks, and more, which will provide the perfect environment for me to be creative and try something new," says Guevara, as she looks forward to experiencing a new place, a new culture, and, of course, new fruits.

To see more of Guevara's work, you can visit her website here.