The fatal effects of climate change have been materializing for decades, with a new study finding that climate change is linked to 5 million deaths per year. The findings reveal that the most hard-hit regions by climate change-related mortality are Asia, accounting for 2.6 million deaths, and Africa, accounting for 1.2 million deaths annually due to excess heat. More specifically, Madagascar, located off the coast of East Africa, is on the brink of experiencing the world's first climate change famine, as determined by the United Nations.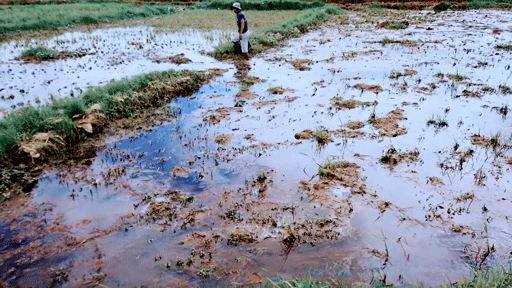 The short-film Where to go? by Clerck provides a glimpse into the impact of the drought on agricultural farmers and non-farmers alike, who are suffering from reduced access to water and sanitization methods, intersecting and raising awareness for the United Nations Sustainable Development Goal for Clean Water and Sanitation.

Where to go? was a finalist at the We Art Water Film Festival 5, an international short-film competition organized by the We Are Water Foundation, which aims to recognize innovative filmmakers using art to draw attention to the global water crisis.

Rice farmers are particularly hard-hit, as the water-intensive crop is a staple food within the region. The drought subsequently contributed to the famine crisis, revealing the ways in which food insecurity, reduced health and wellbeing, stunted economic growth, disappearing biodiversity, and growing poverty are all interlinked in the face of climate-change-induced issues. Where to go? reveals the anxieties people of Madagascar have for not only their children, but future generations.

As one interviewee expresses, "I wonder what will happen for our future generation. What kind of water are they going to drink? I don't have kids yet, but I'm just trying to imagine."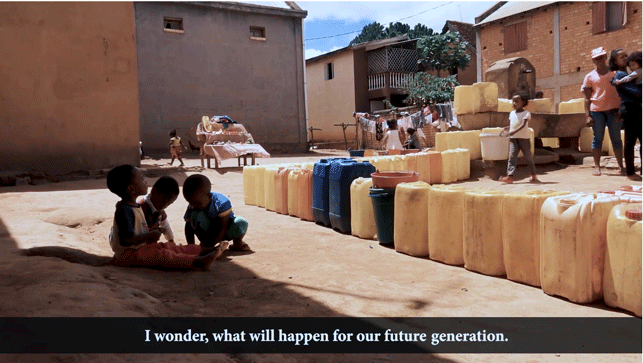 The film hopes to bring awareness to this largely unnoticed crisis in a country that suffers from one of the worst hygiene rates in the world, with only 17% of the population having access to basic sanitation and under 1/4th having access to basic hand-washing facilities. The issue has been severely compounded by the COVID-19 pandemic, which has led to worsening relief services and forced migration for many towards urban centers.

Madagascar has been experiencing dry rainy seasons for half a decade now, leading to a severe lack in food production due to vegetation stress, which has left some families to rely on insects and cactus for food. However, with no water, proper sanitation of this food is not possible.

"My children and I have been eating this every day now for eight months because we have nothing else to eat and no rain to allow us to harvest what we have sown," reveals one Madagascan mother of four in an interview with the UN World Food Programme (WFP).

Moreover, longitude data has also shown that Madagascar has experienced significant warming in the past six years, drying out the land and exacerbating the problem. ​​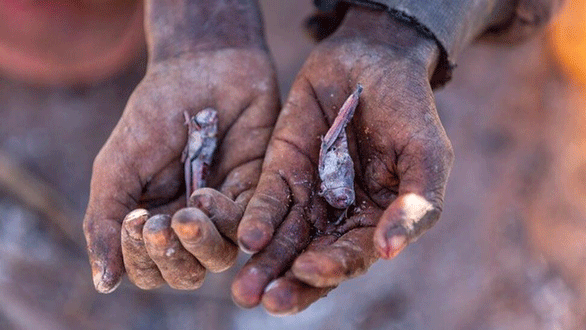 The Integrated Food Security Phase Classification (IPC) is a global standard used by the United Nations to determine levels of food insecurity. The IPC scale uses a 5 phase system, with the final phase being classified as "catastrophe/famine", whereby households face an extreme lack of food as well as other basic needs. The UN has designated the level of global food insecurity in Madagascar as a level five IPC classification.

As such, Madagascar is at an intersection of multiple Sustainable Development Goals which are not being met and desperately need implementation. The first of these is Zero Hunger, which aims to increase access to sufficient and nutritional food and while promoting sustainable agriculture, while the goals for Good Health and Well-Being and Climate Action also come into play. Addressing this crisis will require a holistic understanding of the interdependence of the United Nations's SDGs and its direct relationship to manufactured poverty and imperialism in the Global South for the benefit of the Global North.
The effects of climate change, or better put, the effects of inaction regarding the climate crisis, continue to ravage communities who are not the ones responsible for it in the first place.
"These people have done nothing to contribute to climate change," explains Shelly Tharkal with the UN World Food Programme. "They don't burn fossil fuels… and yet they are bearing the brunt of climate change."  
The UN World Food Programme is working to address this crisis by providing emergency food assistance and food distribution to 700,000 citizens. Visit their website to learn more about the humanitarian crisis currently taking place in Madagascar and donate to The World Food Programme. Go here to learn more about the We Art Water Film Festival and to watch the other short-films raising awareness to this issue.