Yudi Sulistyo (1972) an artist based in Indonesia, creates realistic sculptures of military vehicles and other technological devices His creations are primarily made of pasteboards, with details made from repurposed mundane and common household items like bottle caps and matchboxes. Many of Sulistyo's pieces have been widely displayed throughout Indonesia and around the world, including Singapore, South Korea, and Italy.
Sulistyo's passion for making such sculptures dates back to his youth. He spent a lot of time with his father watching war movies and creatively repairing scraped toys for his own amusement. Sulistyo's work makes no effort to comment on the essence of the military or on war, rather, its complexity and realism show his extraordinary craftsmanship and diligence.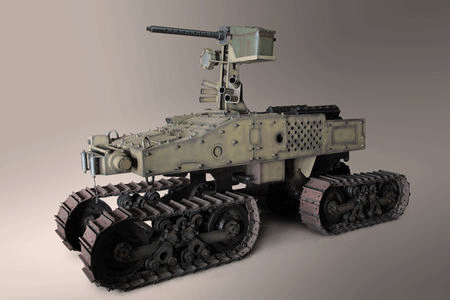 Some of Sulistyo's notable works include World Without Sea, Out of Control, and Mewujudkan Angan. World Without Sea is his interpretation of modern-day urban life, ripped apart by the fight for land. He imagines a scenario in which the planet can no longer support humanity and therefore constructs a temporary space chamber in which humans can live. World Without Sea is a unique piece that addresses a variety of political issues. It demonstrates what the future can bring when the world is engulfed in war and conflict.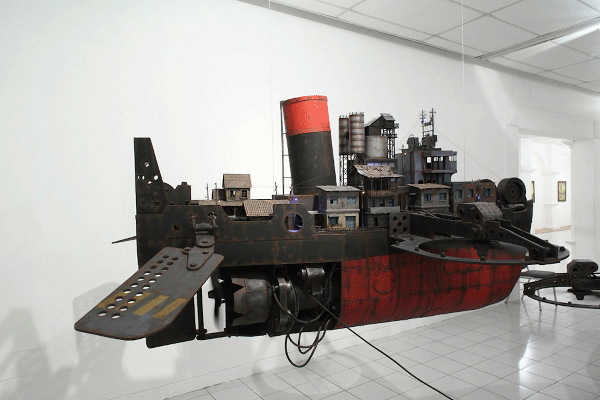 Out of Control is a unique piece of art that was created using cardboard, plastic pipe, wood, steel, acrylic, and paint. The four-meter long plane is a scale replica of a North American P-15 Mustang. Deliberately shattered fragments of the artwork reveal their precisely conceived internal mechanical counterparts. Sulistyo's self-created model of a damaged militaristic vehicle is a projection of the present. It is a dismal representation of technological failures and the disasters that result from humans' unwillingness to control the power they attempt to harness.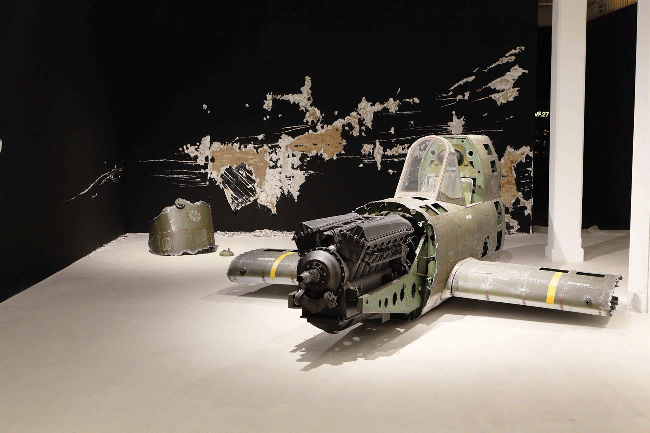 Mewujudkan Angan (realizing dreams) is a life-sized creation of a fighter jet made out of Sulistyo's favourite material, cardboard. The piece questions power and the futility of military power. The piece raises concerns about authority and the futility of military power. Sulistyo's extraordinary talent and ingenuity in transforming cardboard into power to address critical issues are shown in this piece.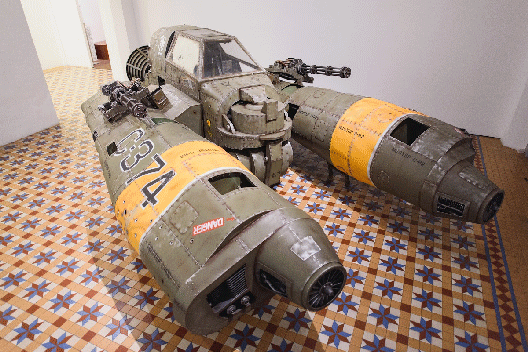 Yudi Sulistyo's work demonstrates his exceptional attention to detail and neatness. His use of discarded materials and scraps to show utopian ideals is certainly paradoxical. Sulistyo tackles military aspirations for power and control, as well as the inherent need to invade territories that seem to be out of reach. His grounded flying machines reveal how empty and illusory these projections of power and ambition are. Building such war machines by removing their power allows them to be reduced to mere objects of beauty. Sulistyo's work astounds audiences with his ability to conjure such realism.