Sir Zanele Muholi is a non-binary visual activist from South Africa. Born in Umlazi, the 50-year-old world-renowned photographer casts their lens onto the LGBTI community in their home country through portraiture for over a decade.
In 2019 they created a project of mobile studios that travelled across South Africa to photograph LGBTI South Africans in homes and community spaces, empowering individuals outside the unfamiliar studio space (a video of the project can be seen here). From this project sprouted "Brave Beauties", a celebration of trans women that was exhibited at the Stevenson Gallery in Cape Town. The subjects of the portraits were invited to attend the show and actively enrich it by raising their voices and writing their stories on the gallery walls.
"It's my own way of writing South African LGBTI history. So I don't want to be limited by anything. I don't want to be in any studio. I want to be unplugged," says Muholi..
In April 2022, 260 of Muholi's works were displayed in an exhibit organised by Tate Modern in collaboration with Institut Valencià D'art Modern.
Being Muholi: Portraits as Resistance will also be exhibited this year till May 8th at the Gardner Museum as part of a comprehensive exploration of the artist's life and art. This exhibit consists of collections of self-portraiture as well as some new paintings and sculptures.
Also on display is Muholi's much-celebrated ongoing series Somnyama Ngonyama, Hail the Dark Lioness, a collection of self-portraits that explore racism, labour and Eurocentrism. The series was created while in residency at the Gardener along with Brave Beauties and documents the lives and loves of South African trans women and non-binary people.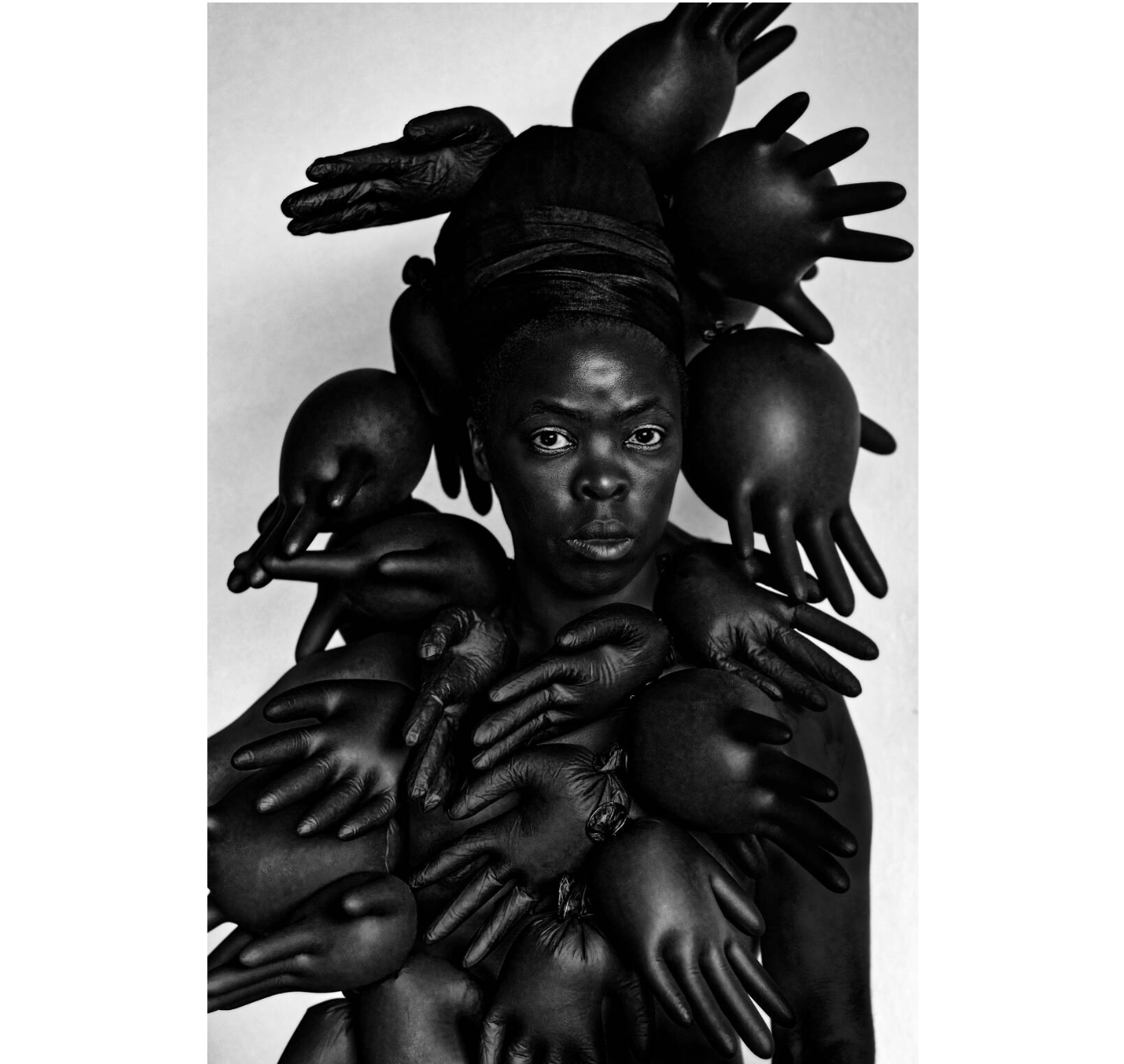 These stunning portraits are striking in their intricacy, the nuance of female and male energies bringing into light the complexity and duality of the subjects. The found objects are seamlessly incorporated into the photographs, highlighting the themes, both political and social. In giving voice to marginalized communities in South Africa, Muholi's practice aligns with the United Nations Sustainable Development Goal for Reduced Inequalities.
Follow this link for more about the artist. Learn more about their organization and community outreach programme Inkanyiso and the Forum for Empowerment of Women which facilitates youth art spaces.